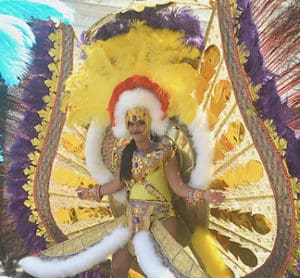 The U.S. Virgin Islands has been under a continuous state of emergency for 10 months now. Gov. Kenneth Mapp has consistently declined to give any meaningful explanation as to why he keeps extending it or what would lead to it ending, in apparent contravention of the V.I. law giving him power to declare emergencies.
When Mapp first declared a state of emergency on Sep. 4, 2017, effective the next day, the reasons were clear: a major hurricane was bearing down on the territory, with potential for massive devastation. Like every state and territory, V.I. law gives the governor power to mobilize the National Guard and bypass time-consuming normal processes to organize a quick response to the immediate needs after a disaster.
Mapp has since issued nine proclamations extending it nine times with only the vaguest of explanations. The current extension ends Aug. 1, unless he issues yet another proclamation.
Neighboring British Virgin Islands, meanwhile, canceled their state of emergency back in October.
Puerto Rico is still reportedly under a state of emergency. But it has still not restored 100 percent of electricity and water service; has a bankrupt power company in chaos; is itself bankrupt and under the auspices of a federally appointed financial board, etc. etc. And it is not entirely clear what it's status is, as Puerto Rico declared a new state of emergency earlier this month, in anticipation of Hurricane Beryl.
In the USVI, power has been restored, streetlights are working, stores, restaurants and other businesses have reopened, debris has largely been removed and cruise ships and air passengers have returned. Hotels are remitting taxes for guests that are staying in their rooms and the Internal Revenue Bureau has been uploading the monthly tax data since October. St. Croix held its carnival in January; St. Thomas held its carnival in April and St. John held its carnival in July.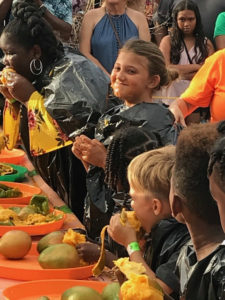 In the midst of this "emergency" the governor has put together a fiscal year 2019 budget and all government agencies are appearing one by one before the Legislature to discuss their budgetary needs.
All this seems oddly normal for a "state of emergency."
Yet the governor keeps issuing extensions.
Mapp's declaration of a state of emergency granted himself very extensive powers. Most of the V.I. law's provisions deal with mobilizing the National Guard and activating disaster response plans, order evacuations and such that anyone would agree are helpful in a disaster.
But it also grants near total power to the governor.
Under V.I. law, the governor may, for example, "(s)uspend the provisions of any statute prescribing the procedures for conduct of territorial business, or the orders, rules, or regulations of any territorial agency," "(u)tilize all available resources of the Territory" and "(t)ake any other action he deems necessary."
The governor can also move government employees around at will, without regard to the territory's civil service laws for classified employees.
Some senators, including Tregenza Roach, a candidate for lieutenant governor this year, were questioning the reasons for the the continued extensions of a state of emergency way back in January.
In March, gubernatorial candidate Soraya Diase-Coffelt, editorialized that "(w)e can all agree that in March, 2018, we are under no further imminent threat from the hurricanes or their aftermath that puts our lives and properties at risk" and "when the state of emergency extends for 7 months, one has to question the true reasons for the extensions."
Since then, Mapp has issued four more proclamations extending the state of emergency, without any more clarification.
There is one limitation in V.I. law to the governor's powers here: The statute giving the governor power to declare a state of emergency also says "(a)ll proclamations issued under this subsection shall indicate the nature of the emergency or major disaster, the area or areas threatened the conditions which have brought it about or which make possible termination of the state of emergency."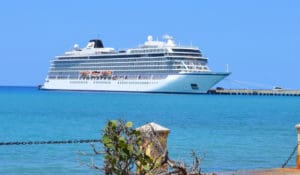 None of the governor's nine renewal proclamations indicate any specific emergencies, any specific areas threatened nor any specific conditions which would "make possible termination of the state of emergency."
Government House has not responded to many requests from the Source for clarification of the reasons for the continued extensions sent first in April and reiterated multiple times through mid-July.
At an April 6 press conference Mapp said "we will remain under a state of emergency until we are assured that the basic tenets of life, health and safety are fully back in place to ensure that the people of this territory have access to their needs."
Notably, he did not mention any specific reasons for the continued state of emergency. He did say it could end when "the basic tenets of life, health and safety" are back. But what does that mean? Which of these are missing? What is being done in regard to them?
There is a long-established legal principle that mere empty recitations of the law's requirements do not meet the law's requirements. For example, if a police officer arrests you and your lawyer asks what probable cause the officer had to arrest you, if the officer responds that he "witnessed probable cause for arrest" that would be laughed out of court. Saying you "acted suspiciously" would not help, without details about the alleged suspicious behavior. Similarly, saying "life, health and safety" says absolutely nothing about the state of emergency. It is an empty recitation of abstract concepts without facts or information.
So why are we still in a state of emergency? What emergency powers is the governor using and why? A suspicious person might wonder if it has to do with how the public money is being spent.
In response to a V.I. Open Records Act request for information on any government spending under that authorization, Attorney General Claude Walker recently told the Source that "(b)eing in a state of emergency does not dispense with following the local procurement laws," and that the government has not entered into any contracts outside of normal procurement practices.
So what is it? Is something being hidden? Does the governor simply like having more extensive powers and finds it convenient to pretend there is an unending state of emergency? Or are there real, legitimate reasons that he just does not feel like sharing, even though the law requires them for his monthly proclamations claiming to extend the state of emergency?
In a few days, will the governor extend the "state of emergency" yet again or let it expire? Will he give specific reasons and the specific conditions that will end the state of emergency? Or will he continue to obfuscate with vague, empty declarations of "life, health and safety" without any of the details required by V.I. law?
The people of the Virgin Islands deserve real answers. Even if he declines to issue a new extension proclamation, Mapp owes it to the people to explain exactly what actions his administration has taken under the powers granted by those nine extensions.