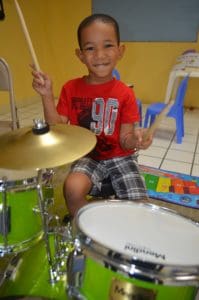 G-Clef Music Academy, St. Thomas' premier music school, is awarding Music Lesson Gift Certificates to graduating preschoolers and kindergartners of St. Thomas schools. G-Clef informs parents and guardians are informed that any child who is a preschool graduate being promoted to kindergarten, that child can receive one free 30-minute group Music Exploration Lesson in piano and drums. Similarly, kindergartners, who are being promoted to the first grade, can receive one free 30-minute group Music Lesson in piano or drums.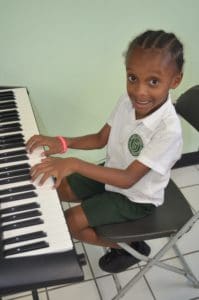 G-Clef wants parents to know that regular music education enhances academics and discipline, plus it builds self-confidence. If the graduate has not already received a graduation gift certificate from the school they attend, please contact G-Clef Music Academy directly at 344-6449 or email the parent's contact information to [email protected] to receive one.
The deadline to use the Music Lesson Gift Certificate is July 28. G-Clef Music Academy congratulates all of the Virgin Islands' little graduates.