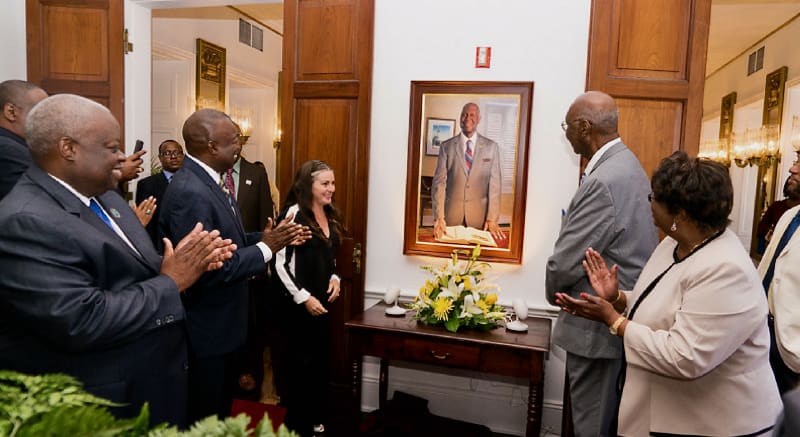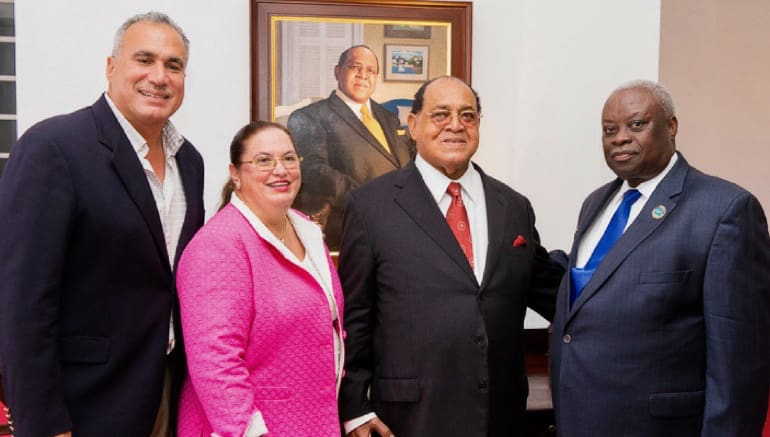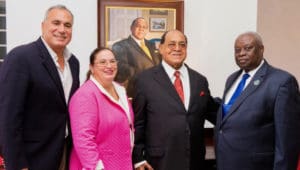 Official portraits of former governors Roy Lester Schneider and Charles Wesley Turnbull, the fifth and sixth governors of the U.S. Virgin Islands, were unveiled during a ceremony Monday at Government House on St. Croix.
According to a news release from Government House issued Tuesday, the portraits were painted by local artist Shansi Miller as part of a larger project to paint portraits of all of the territory's elected governors.
Gov. Kenneth E. Mapp said it was important that Government House buildings reflect the Virgin Islands' rich history and pay homage to the territory's former leaders.
"This is a way to preserve our history," he said. "When our students and visitors tour these buildings, they can see the leaders who have worked to grow and develop the Virgin Islands."
During the ceremony, Mapp shared memories of former governors Schneider and Turnbull. He said he learned valuable lessons from both, serving as lieutenant governor under Schneider from 1995-1999 and being appointed by Turnbull as director of finance and administration for the Virgin Islands Public Finance Authority in 2002.
"This is your day," Mapp said to the two former governors. "We honor you and thank you for your service. I am honored to know both of you, having received your counsel. I am deeply humbled to be your friend."
Both former governors offered remarks to an audience that included family members, staff during their administrations, senators, former and current commissioners and other government officials.
"I am honored to have my portraits placed in our Government House in St. Croix. Let us thank Gov. Mapp for the work that he is doing," Schneider said.
Turnbull thanked individuals who have impacted his life.
"I want to pay tribute to my family, friends and everyone who has touched my life," Turnbull said.
The original portraits will be displayed in Government House on St. Thomas once it is repaired, according to the news release, while prints will be made and hung in Government House, Christiansted and Frederiksted and at the Battery on St. John.
Aldo during Monday's unveiling ceremony, Mapp assured the audience that the Pissarro paintings owned by the territorial government are in good condition and are now being housed at Government House, Christiansted. He added that the paintings will remain there until Government House, St. Thomas, is restored.