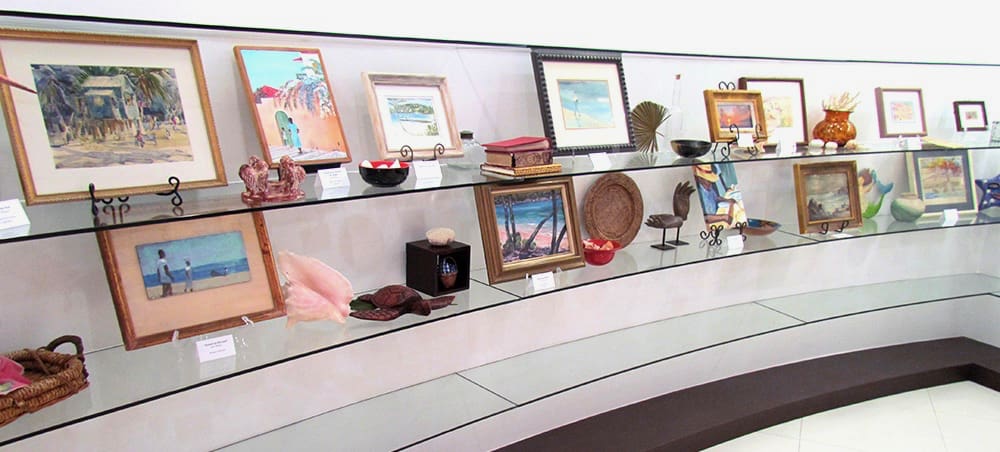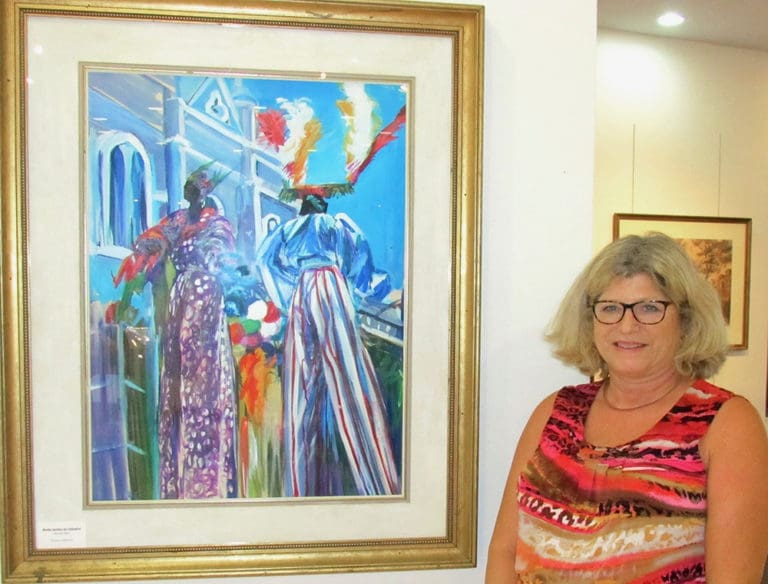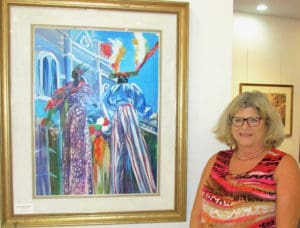 The St. Thomas Historical Trust opened an event Friday giving residents a chance to view rarely seen local art while supporting its mission to protect and preserve the history, culture and sites of St. Thomas.
The exhibition is called "The Past Still Present: V.I. Faces and Places, Mid 1900s to 1999." The installation is at Yacht Haven Grande and will be open to the public from 10 a.m. until 6 p.m. through Saturday. The entry fee is $10.
Local private collectors have lent paintings, sculptures and art objects for the exhibition.
"When we asked these owners to part with their art for a week, the response was overwhelming," said Melia Cook, director of the St. Thomas Historical Trust. "More than 40 of them were delighted to share the beauty of these creations with other St. Thomians. They are proud of both the artists and their collections."
The exhibition includes seen works by many major Virgin Island art figures, including Max Johnson, Eric Winter, Cathy Carlson, Shansi Miller and Marsha Stein. Scenes hearken to a St. Thomas before paved streets or mechanized farming, to a simpler way of life.
Last year's exhibit, which focused on local art from pre-1900, raised more than $9,000 to fund the non-profit's mission. Cook said she expects this years show to surpass that figure.
"Like many on the island, post-storm revenues are down but our expenses are not. To continue to protect and preserve we are hoping for 500 guests this week."
Besides getting the chance to view the art works, guests will able to buy a 2019 art calendar, note cards, a set of Max Johnson prints and other distinctive items.
Friday night's exhibit opening dinner was a thank you to those who lent art work and those who support of the trust. More than 90 attended to kick off the show. Yacht Haven Grande donated the space.
Additional information can be obtained by calling 340-774-5541or 340-643-6782.