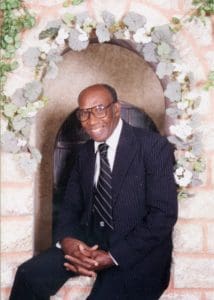 Virgilio Violenes, also known as "Mr. Willie," died on April 30 at the age of 82.
He was preceded in death by his parents; brothers: Dolphito and Raphael; sister. Alice; and daughters: Roberitine and Junie.
He is survived by his children: Arlette Violenes, Clairine Anderson, Villette Powell and Virgilio Violenes II; grandchildren: Jonte, Marcus, Malcolm, Juanita, Cherisher, Chelsea, Virgilio III, Jabrea, Daijah, Joel and Joshua; great-grandchildren: Jaydon and Teagan; son-in-law, Alan Anderson; daughter-in-law, Janerio Violenes; sisters: Lucia, Clem, Dots, Cynthia and Lillianne; as well as numerous nieces, nephews and other relatives and friends.
Relatives and friends are respectfully invited to attend the first viewing from 5-7 p.m., Thursday May 17, at Celestial Chapel Hurley Funeral Home. A second viewing will be held at 9 a.m. followed by a funeral service at 10 a.m. on Friday May 18, at Wesley Methodist Church, Tutu. Interment will be at Eastern Cemetery.
Arrangements are under the care of Hurley Funeral Home and Cremation Center of St. Thomas, St. John and St. Croix.
For online directions and condolences, please visit us at www.hurleydavisfuneralhome.com