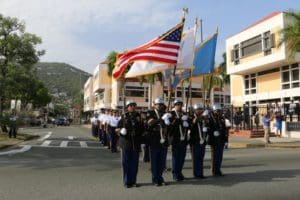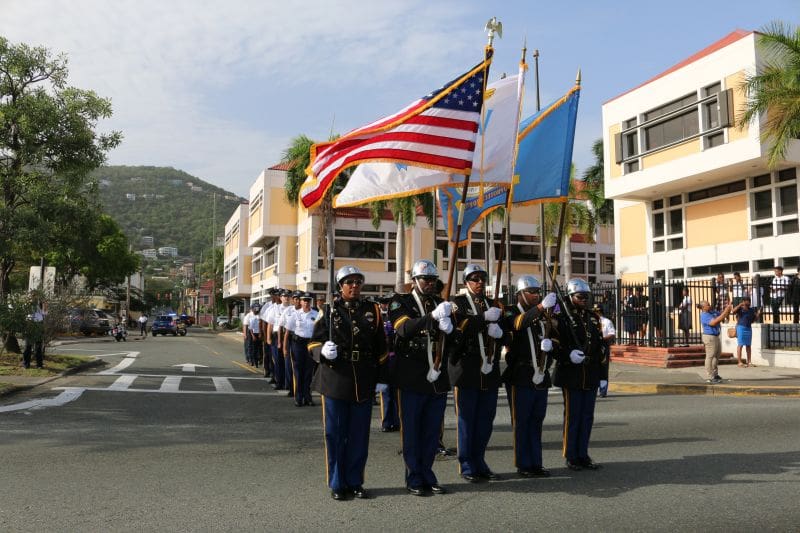 In 1962, under the leadership of President John F. Kennedy, a proclamation was signed that designated May 15 as Peace Officers Memorial Day and the week in which it falls as Police Week.
Annually, law enforcement officers from all over the United States and the Virgin Islands engage in a number of activities. Friends, family and the community join with the men and women in "blue" who serve and protect them with courage and dedication, according to a press release issued by the Virgin Islands Police Department (VIPD).
The planned events on St. Thomas are:
Sunday, May 13 — Church Services Celebrate Mother's Day with Family
Monday, May 14 — Open House at Zone A from 9 a.m. to noon
Tuesday, May 15 — from 9 a.m. to noon, Gravesite Visit / 21 Gun Salute. Laying of the Wreath 4 p.m.
Wednesday, May 16 — Caribbean Fusion Taste from 9 a.m. to 3 p.m. Youth Culinary Event at Margaritaville. VIPD is venturing into something different this year. Six schools will be competing in a cook-off, showcasing their talents in culinary arts.
Thursday, May 17 — VIPD Meet and Greet
Friday, May 18 — Open Activities – Police Banquet (closed event)
Saturday, May 19 — VIPD Barbeque- (VIPD employees and families)