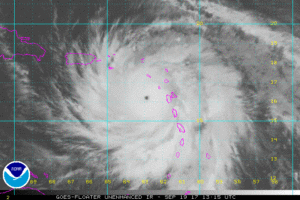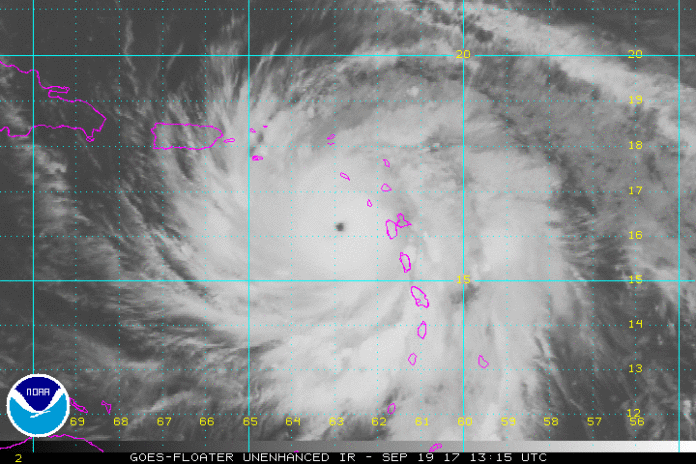 It is sometimes hard to get your arms around the idea that Earth Day will soon be coming up on its 50th anniversary. Since its inaugural date in 1970 it has become an established holiday, with the standard set of rituals. Let's hope that Earth Day sales are not in our future.
At its inception, Earth Day focused on the issue of pollution, specifically air and water pollution, which were toxic products of industrial society. We shouldn't lose sight of how far we have come from a time when in many cities you often couldn't see a quarter of a mile through the haze of air pollution, and a major river in Cleveland caught on fire.
Today, we face different – and, to use an overused word, existential – environmental challenges in the form of climate change. And Earth Day, if we use it properly, has even greater meaning.
Last year I was going through the security process at the chamber of horrors known as LaGuardia Airport in New York City. Next to me was a man with a lapel pin that identified him as a member of the Dade County, Florida Commission. We started talking: What did he think of New York? "I want to go home now." Why was he here? "Some meetings." And, then, "What were the big issues that he was working on?" And his surprise answer: "There is only one issue: climate change!"
Like most public officials at the local level, the commissioner lives in a world in which the consequences of policies and practices set elsewhere have real-life consequences. In this world, there is no "debate" about climate change. He doesn't deal with global policies on reducing emissions. His world is that of adaptation to what is coming. It is the world that Virgin Islanders live in as well.
In that world, there is a set of assumptions that underpin almost every action. The first of these is that there is no scientific debate about the fundamentals of climate change, the role of human activity and the broad outlines of what is coming. The fact that the U.S. government is now in the hands of deniers, doubt spreaders and tools of the fossil fuel industry does not change that reality. These are the same kind of people who told us that smoking cigarettes, various chemicals and lead were harmless or actually good for you. They traffic in doubt to buy time for purely financial ends, willingly outsourcing enormous costs onto others, in this case the citizens of vulnerable regions.
Closely related is an assumption that the global response to the trends now underway will not be sufficient to prevent major disruptions. In this respect, the starting point is to face the reality that the future is arriving, that there is little good news, and that the Caribbean and the Virgin Islands face a future that includes more frequent extreme weather events, sea level rise, coastal erosion, flooding, ocean acidification, temperature rises (both land and sea), mangrove degradation and threats to coastal agriculture.
Another assumption is that, whoever is in power in the United States, the wellbeing of Virgin Islanders is not going to be a priority. The small tail is not going to wag the big dog. And, in fundamental ways, being a U.S. territory is likely to increasingly be a burden rather than an advantage for Virgin Islanders. Putting aside the reactionary, anti-science policies of the current American administration, the orientation toward the mainland impedes efforts at far more useful regional cooperation and learning. The best practices of CARICOM islands, the French, British and Dutch, the Caribbean Centre for Climate Change (CCCC) and the Caribbean Disaster Emergency Management Agency (CDEMA) will end up being more relevant to the territory's needs than almost anything coming from Washington.
A final assumption. Because the governments of small and vulnerable islands are not going to control major policy discussions, their critical role will be to manage adaptation. That means that, in the future, a huge premium is going to be placed on good governance. In particular, a premium on critical planning functions across climate-related threats, and, most important, on solid execution. (At this point, there are significant variations across the region, but it is interesting that Dominica, with its great vulnerability, appears to be a leader in the kind of planning and priority setting that is needed.)
This reality should serve as a big flashing yellow warning sign for the Virgin Islands, because planning, the mobilization of resources and execution of plans are areas in which the territory has historically been deficient.
Virgin Islanders will not be able to afford that deficiency in the future. Business as usual will not work. The purpose of the columns in this series is to spur discussion among leaders and citizens of the Virgin Islands. But, in this case, discussion leading to clearer understanding will not be enough. Not by a long shot. Understanding will have to serve as a platform for planned action and significant change.
Here is a first step test of that premise. A little over a year ago, the Virgin Islands Government and the Governors' Institute on Community Design held a workshop on climate change at Government House. One measure – an important one – of progress to date would be to ask the following questions related to what has happened in the fourteen months since that workshop:
– 1) Does the territory now have a clear and effective strategy for addressing each of the climate change related threats outlined above?
– 2) Are there action plans to support these strategies in the form of measurable objectives and clearly defined tasks and activities; defined roles and responsibilities and real resources to complete these tasks?
– 3) Are there systems and processes in place for tracking progress and holding people accountable?
– 4) Are there short and long-term financing plans to support these activities?
– 5) Are there effective communications systems in place to sustain community understanding and support? And
– 6), Is the territory actively engaged with the important regional entities such as CARICOM CCCC and CDEMA?
The answers to those questions will produce their own action agenda. When the answers to all six questions are "yes," the territory will have begun to be positioned to effectively meet the enormous challenges that lie ahead.
Next Facing Reality: the Need for Good Governance – Given a range of challenges, the need for good government will be greater in the near future than at almost any time in the recent past. While the need is great, the trends are toward declining support for democracy, inequality trending toward plutocracy, weakened governments and growing corruption. Part Three in the series will seek to spur discussion by putting the territory in the broader context of these needs and trends for effective governance.