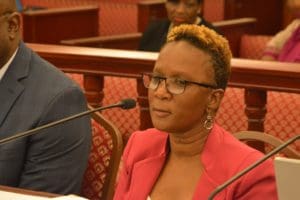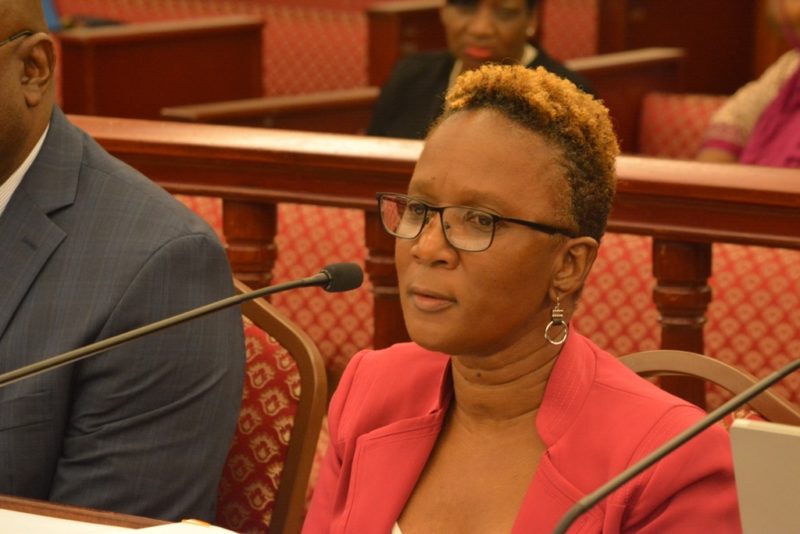 The Virgin Islands Department of Human Services (VIDHS) Commissioner Felecia L. Blyden announced Friday that the department is the recipient of a $11.5 million grant award from the U. S. Department of Homeland Security (USDHS) – Federal Emergency Management Agency (FEMA). VIDHS was successful in its grant application for federal funding to address the needs of survivors of hurricanes Irma and Maria.
"We received the official "Notice of Grant Award" on Feb. 22 and have dedicated a significant amount of time to ensure that processes and safeguards are in place for the administration of the Virgin Islands Case Management Program (DCMP)," said Commissioner Blyden. The department must also fulfill all the federal requirements: timely, complete, and accurate submissions of programmatic and financial reports.
The DCMP provides supplemental funding to states, U.S. territories and federally recognized tribes after a presidential disaster declaration that includes individual assistance. The intent is to provide funding for partnership between a disaster case manager and a disaster survivor to develop and carry out a Disaster Recovery Plan. This partnership provides the survivor with a single point of contact to facilitate access to a broad range of resources. The funding source for this grant is the Disaster Relief Fund – Major Disasters.
"We have been deliberate about the design of this program because it targets the broader Virgin Islands community. The timeliness of receiving these federal funds gives us a second chance to carefully address the unmet needs of children and families without jeopardizing any assistance that may already exist," Blyden said.
There will be one management agency per district that will oversee all service providers, who will have case managers that function as a part of a team to fulfill each household's needs. The department is also offering opportunities to qualified community-based organizations to provide the requisite case management services to individuals and households.
The duration of the DCMP is a total of 20 months from the date of the disaster (Sept. 20, 2017, through Sept. 19, 2019). The DCMP is a supplemental program that promotes:
Effective delivery of post-disaster case management services
Partner Integration
Provider capacity building, and
State level program development
Instruction in self-advocacy, which may include peer mentoring.
The hiring of providers will be conducted in accordance with the GVI's statutory procurement process. The V.I. Department of Property and Procurement have issued RFP-010-2018 (P) Disaster Case Management Program for the Department of Human Services, U.S. Virgin Islands. Request for Proposals (RFPs) bid packages are available at www./DPPVI.Gov
"We are encouraged by this opportunity to address the ongoing needs of disaster survivors and to offer the necessary intervention services. Our approach is to include every house in consideration of existing demographics. We are keenly aware of the special needs and disabled population. We are equally aware of the relatively high number of medical evacuees who were dislocated and are returning to the Virgin Islands. We are confident that the Disaster Case Management Program will be beneficial to them and survivors in general," said Blyden.