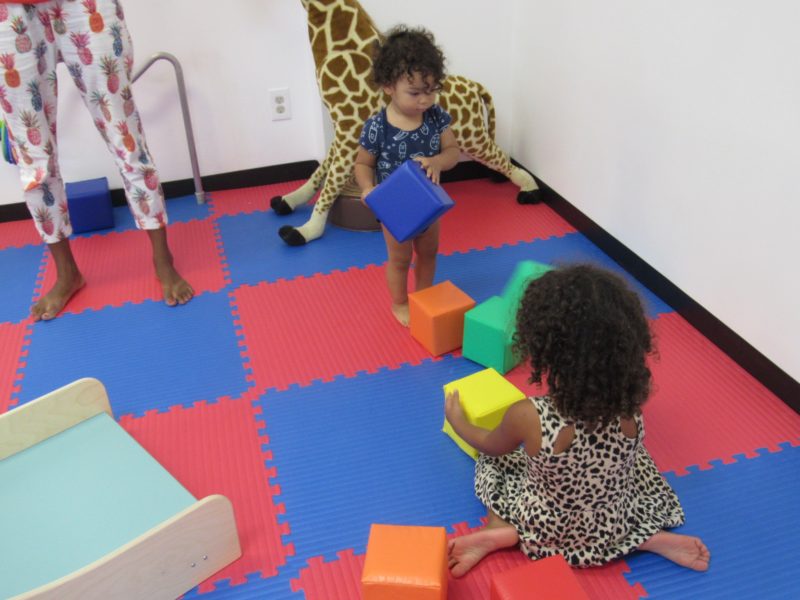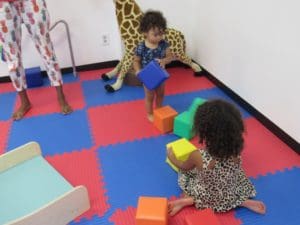 Local children rejoiced as the Virgin Islands Children's Museum reopened at its new location in the Buccaneer Mall in Havensight on March 25.
The interactive museum hosts exhibits that explore science and technology, allowing patrons to learn while having fun. Topics covered include geology, anatomy, engineering, aeronautics and more.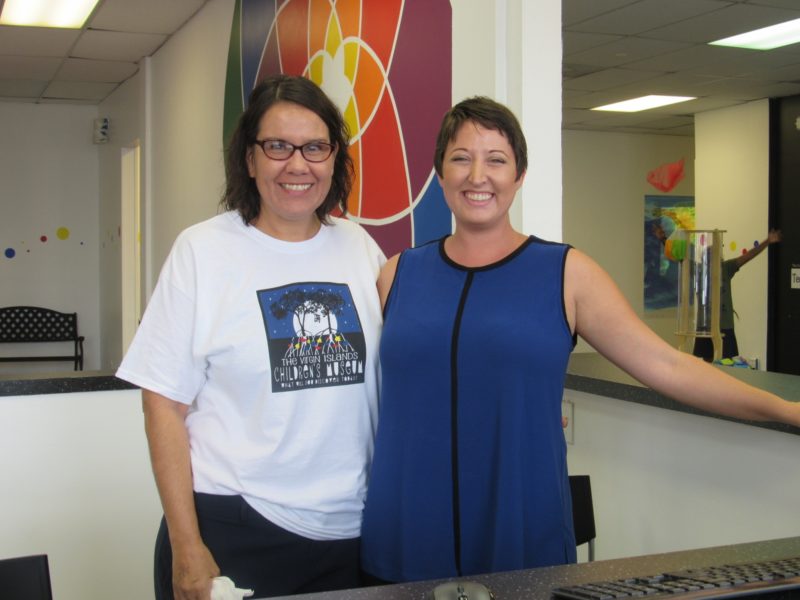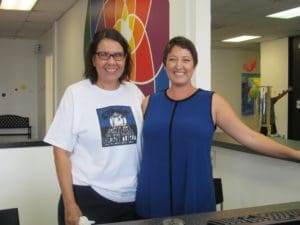 Run by Executive Director Sarah Hughes and curator Sarah Erickson, the museum was previously located near Emancipation Garden. Damage caused by Hurricanes Irma and Maria forced the move, and the duo were able to fully salvage five of the museum's original 30 exhibits, including a display about telephones and the head of Jasper the T-Rex. Several new exhibits have been created to replace those lost in the storms.
"This opening has been about six weeks in the making," Hughes and Erickson said. "We reached out to Topa Properties and acquired the space on Feb. 1. We're extremely excited to be back, and we're excited to see the old members back."
"We debated using the insurance money to pay our sponsors, but we recognized that the community wanted us back" said Erickson.
In the proposal presented to investors prior to the grand opening of the museum in 2016, Erickson projected museum patrons would be 60 percent local people and 40 percent tourists. After opening, it became clear that there was closer to a 90-10 split, with local children and families visiting the museum much more than tourists, she said.
"It's what really made us reopen. We are the premiere educational spot for families in St. Thomas. We combine fun things to do with interactive lessons for children, so we are really filling a niche. We're so blessed to be in this small space," Erickson said.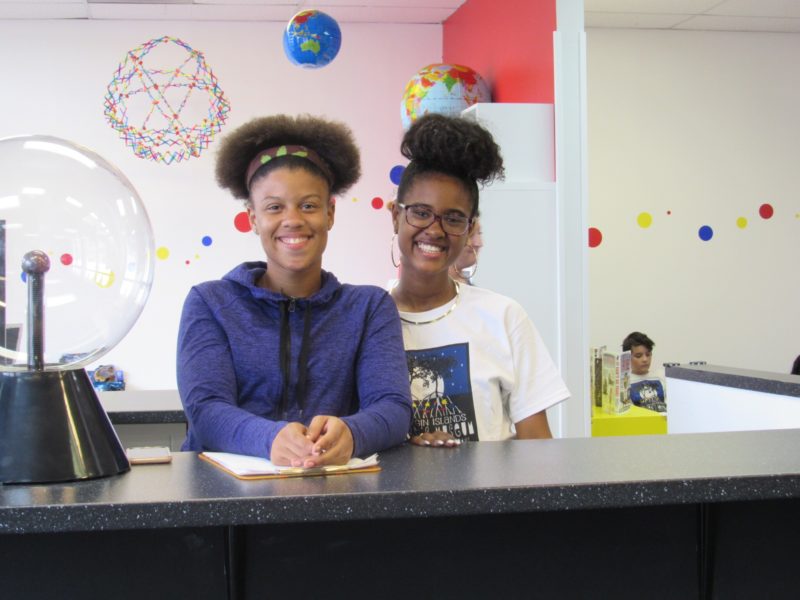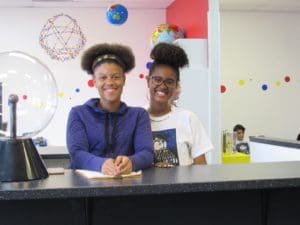 Returning employees Zion Esprit and Dai'sha Webster also expressed their appreciation for the museum.
"Bringing this place back is incredibly impactful. It's educational and fun, so children can enjoy themselves while they learn. I am grateful that it is here," said Esprit.
"The museum is a great place to be when you want something to do, and it's even in a good area," Webster added.
The smaller size of the new location has not downsized the hopes of the museum's directors. There are plans to integrate advanced technology and community programs into exhibits in the future.
"We're acquiring an augmented reality wall which will be an incredible teaching tool," said Erickson. "It can help demonstrate concepts like lift and drag so we can cover topics like flight."
"We also hope to establish coding clubs that teach students the basic elements of coding," she continued. "Over time, these classes can develop in focus to a point where students can do some 3-D printing, and that in itself can incorporate plastic recycling efforts."
At its previous location, the V.I. Children's Museum had the opportunity to host films entered in the Reef Renaissance Film Festival, and the directors hope to do something similar soon.
"Everything is not quite possible in this temporary space, but we will find a more permanent home soon. We should only be in this area for around a year," said Erickson.
The V.I. Children's Museum presents opportunities for discovery, play, building, and learning for families, and is expected to grow in scope and exhibits. With support from local families and visitors, the directors hope it will serve the community for a long time.
Updates and donation opportunities for the Virgin Islands Children's Museum can be found at https://www.vichildrensmuseum.org/.