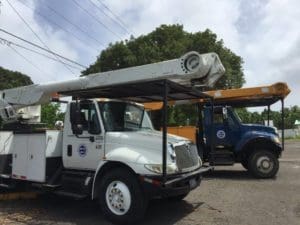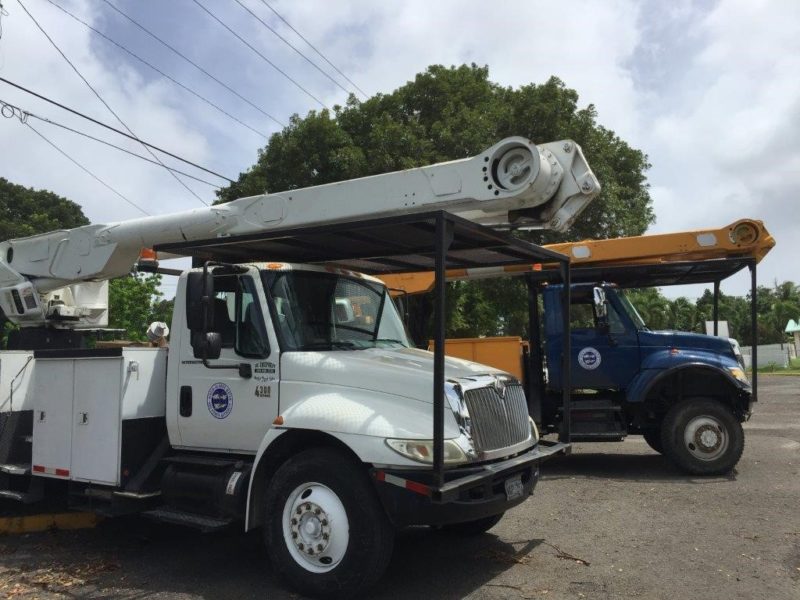 The V.I. Water and Power Authority governing board authorized a multimillion-dollar lease on a new 20-megawatt generator for St. Croix Thursday, as WAPA worked to restore power to all parts of St. Thomas after a generator failure.
The board authorized WAPA Executive Director Lawrence Kupfer to lease the unit from Aggreko, LLC to bolster generation capacity at the Estate Richmond power plant on St. Croix. WAPA will lease the unit for three years, at a cost of $23.8 million dollars.
The leased unit will replace Unit 16, which suffered catastrophic mechanical issues in 2017, according to WAPA officials. They say the Aggreko unit will make loss of load less likely, improve fuel efficiency and save about $6 million over a two-year period.
For the Randolph Harley power plant on St. Thomas, the board approved a contract cost increase on APR Energy's third leased generator. WAPA officials say the increase was necessary to pay to reroute electrical and piping components.
The board also authorized negotiations for a three-month extension of the lease between WAPA and APR Energy for the first 20-megawatt generator WAPA leased from APR. The lease would now run to July 1, for an additional cost of $1 million.
WAPA completed repairs and brought power completely back online on St. Thomas Thursday afternoon, after having to institute rotating blackouts Wednesday.
The board also approved entering into a power purchase agreement with Caribbean W2E Conversion USVI. WAPA will purchase electrical energy from the company's waste-to-energy conversion systems on both St. Thomas and St. Croix.
Caribbean W2E Conversion USVI is a qualified facility approved by the Public Services Commission, pursuant to the Co-generation and Small Power Production Act, which requires that WAPA negotiate and enter into power purchase agreements with facilities certified by the PSC. The systems are not yet in place but have been approved by the PSC.
In other action, the governing board authorized the executive director to enter into mutual aid agreements with public power utilities, and to call upon those utilities to aid in restoration of electrical service in the event of a windstorm emergency.
The authorization is in anticipation of the 2018 Atlantic Hurricane Season. During discussion of this item, board chair Elizabeth Armstrong praised the WAPA team for the restoration of service following the two 2017 hurricanes.
Compared to other locations impacted by last year's hurricanes, "WAPA has done extremely well and are now benefitting from lessons learned as we move towards hardening and adding resiliency to our systems," Armstrong said, according to a statement from WAPA.
The board also:
— Authorized the payment to Sevenstar Yacht Transport for the transportation of emergency crew vehicles, equipment and supplies to and from the territory. The payment totals $1.1 million.
— Rescinded previously issued authorization for the lease of additional office space at Port of Sale Mall on St. Thomas. The space is no longer required.
— approved the purchase of flame retardant clothing for WAPA"s line and power production departments, and information technology staff. According to WAPA, wearing fire retardant clothing in the power plants is a mandatory safety requirement. The inherent blend flame retardant clothing will be purchased from Tyndale, USA at a cost of $520,406.45.
Present were: Armstrong, Vice-Chair Noel Loftus, Gerald Groner, Hubert Turnbull, Cheryl Boynes Jackson, Public Works Commissioner Nelson Petty and Licensing and Consumer Affairs Commissioner Devin Carrington. Secretary Juanita Young and Internal Revenue Bureau Director Marvin Pickering were absent.