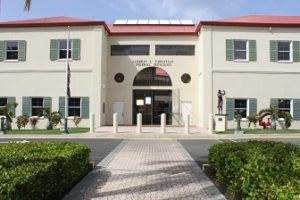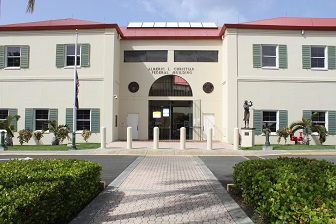 District Court Judge Curtis V. Gomez on Thursday sentenced 57-year-old Steven Lewis of St. Thomas to 12 months and one day in prison for conspiracy to traffic illegal aliens, U.S. Attorney Gretchen C.F. Shappert announced.
Gomez also sentenced Lewis to three years of supervised release and ordered him to pay a $100 special assessment, and perform 400 hours of community service.
On Oct. 31, 2017, Lewis pleaded guilty to conspiring with others to bring in and harbor
illegal aliens in the United States. According to documents filed in court, Lewis and others assisted Indian nationals traveling from India to enter the U.S. illegally.
The Indian nationals traveled from India to St. Kitts and then boarded commercial flights to Tortola, British Virgin Islands. Once in Tortola, they were transported by boat to St. Thomas where arrangements were made to transport them to the mainland U.S.
The case was investigated by Home Land Security Investigations, and was prosecuted by
Assistant U.S. Attorney Everard E. Potter.