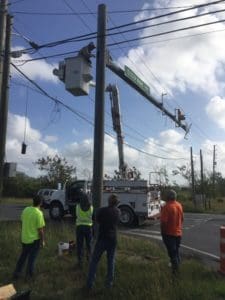 The V.I. Department of Public Works (DPW) is currently in the process of installing and making repairs to 10 traffic intersections on St. Croix and nine on St. Thomas.
All traffic materials have been ordered and are on island for the seven Queen Mary (Centerline Road) Intersections. As for the three intersections on the Melvin Evans Highway, the traffic signals have arrived on island, but the traffic pole orders are not expected until July, according to a press release issued by DPW on Wednesday.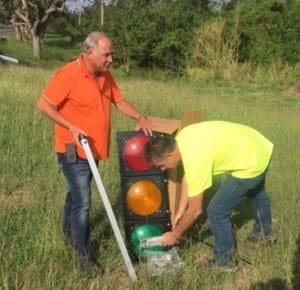 Federal Highway Program Manager Jomo McClean said the backlog is due to several reasons. "Our previous supplier went out of business last year, so we were forced to find a new supplier on short notice," he said.
"It normally takes several months to receive traffic signals and poles from the date of order. That time frame has been doubled and, in some cases, tripled due to the storms. We're not the only place ordering traffic infrastructure, so that's exacerbated the wait even more," said McClean.
On St. Thomas, all traffic materials have been ordered for the nine intersections. Based on the manufacturer's schedule, they should begin arriving on island the first week of April 2018. In the meantime, DPW personnel are using on-hand resources territory-wide to temporarily restore traffic signals, allowing for safe driving through intersections.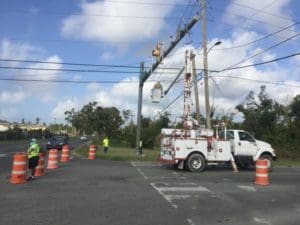 DPW, through its partner Eastern Federal Lands Highway Division, is also in the process of executing two additional letter contracts. This will allow for the installation/repairs to another 20 intersections on St. Croix and St. Thomas. Contractors have already submitted their proposals and will proceed with the negotiation process in the coming week. This process is expected to end on April 4. Orders will be placed immediately after the contracts have been finalized.
Funding for these repairs were provided by the Federal Highway Administration Emergency Repair Program.