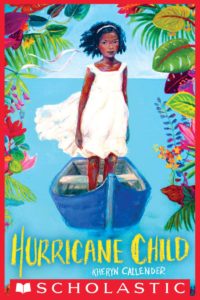 USVI Publishing Fundraiser, an online fundraiser begun by Kheryn Callender, has raised $104,695.77 for the Community Foundation of the Virgin Islands' hurricane relief efforts.
Callender is an author of the forthcoming book "Hurricane Child" and works in book publishing in New York City. She was born and raised on St. Thomas, so she was devastated by hurricanes Irma and Maria this past fall.
"I wanted to do something to help, so turned to Twitter where I have seen online fundraisers held before, and organized an auction among writers, illustrators, and publishing professionals, so that items (such as books and critiques) could be bid on," she wrote.
She was helped by other women who are publishing professionals and writers: Allison Weiss, Beth Phelan, Dahlia Adler, Joy McCullough-Carranza, Laura Weymouth, Lauren Spieller and Lauren Abramo.
The website where the auction took place is: www.usvipubfund.com