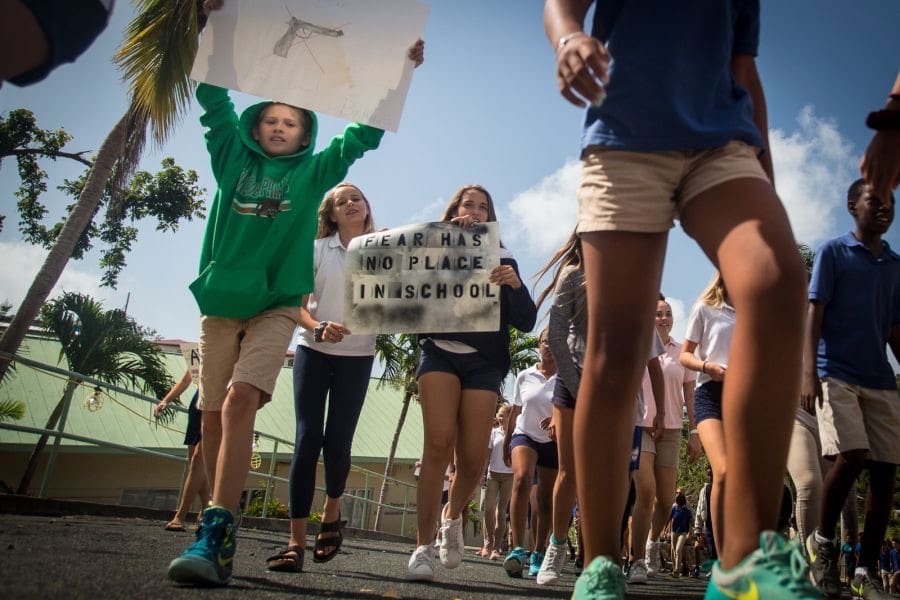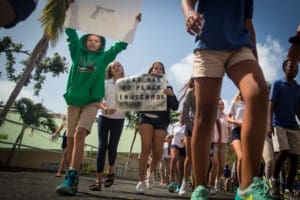 Waving signs, students at many V.I. public and private schools joined in the National Walkout day, a peaceful, student-led, protest against gun violence Wednesday morning at 10 a.m., joining students across the nation in pushing for reform of gun laws and against gun violence.
Students at V.I. public schools, Antilles School, Good Hope Country Day School, and V.I. Montessori School and Peter Gruber International Academy were among those in the territory who participated in the event joining students from more than 2,500 schools across the nation. The walkout was brief, meant to be 17 minutes – one minute for each student killed in the massacre one month ago at Marjory Stoneman Douglas High School in Parkland, Florida.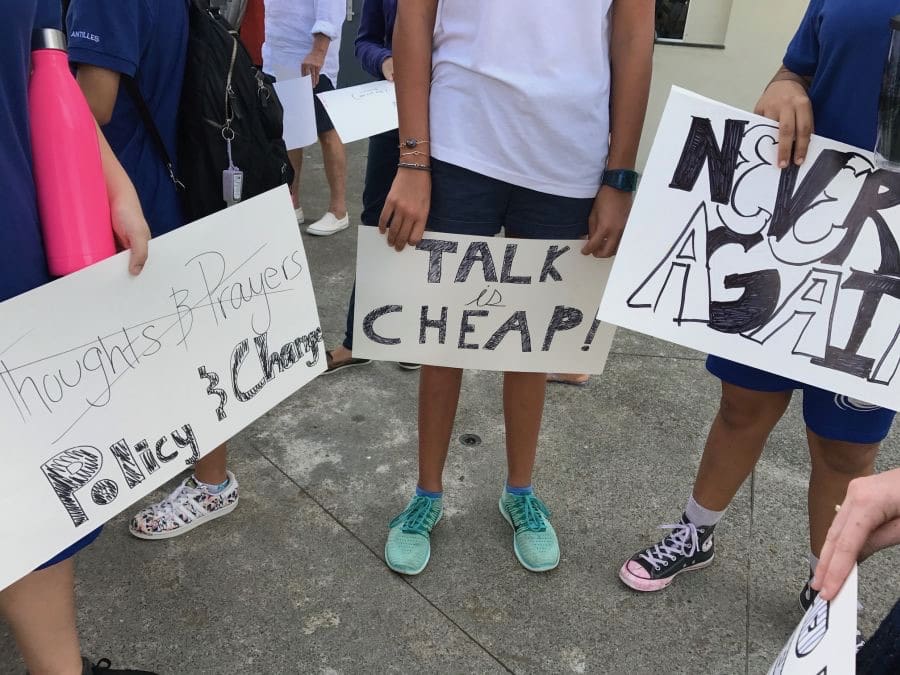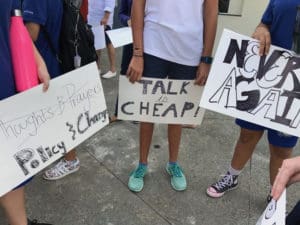 At Antilles, the organizers were juniors Serena Mohanani and Jacques Liegeard.
Antilles students marched from Prior Jollek Hall to the school's football field, toting signs and advocating for peace. At the field, they spent a minute in silence in memorium to those killed in Parkland. Students and faculty also paid tribute to each victim by sharing a few words about them, then met at lunch to contribute to a bigger dialogue about how they can guide gun reform efforts in the V.I. community.
The event is a precursor to a larger event planned for March 24, the March for Our Lives. The student-led event will calls for students and families of March For Our Lives to take to the streets of Washington D.C. to demand that their lives and safety become a priority and for actions to end mass school shootings.