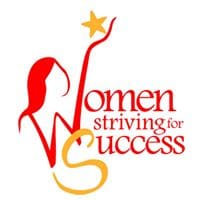 Women Striving For Success Inc. inducted 12 new members at its induction ceremony on Wednesday, Feb. 28, at the Keys in Port of Sale Mall.
WSFS's new members are Dr. Carolyn Clansy Miller, Marsha Pinney, Joanne Simon-Walters, Christie Scarbrough, K. Miller, Jo Anne Carr, Brenda Sells, Tanyka Brathwaite and Jane DiCola. WSFS welcomed these women, who are business owners, medical professionals, educators and other occupations, into the organization. Those who were inducted but not able to be present were Teri Coaxum, Jan Sternin, Dr. Leslie Bessellieu and Khadija Blyden.
A highlight of the event was the presentation of a $25,000 grant from the CocaCola Foundation, which was represented by Scott Murphy of Coca-Cola, who gave a check to WSFS. This grant will be used for upcoming programming that seeks to advance the growth of women in their businesses and professional careers.
The mission of Women Striving For Success Inc. is to encourage, to motivate and to inspire. Through its monthly meetings and annual conference, it aims to provide a forum for women in business to network thus advancing personally and professionally.
For more information, contact log on to www.womenstrivingforsuccess.org or send an email to womenstrivingforsuccessinc@gmail.com.