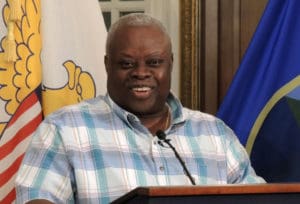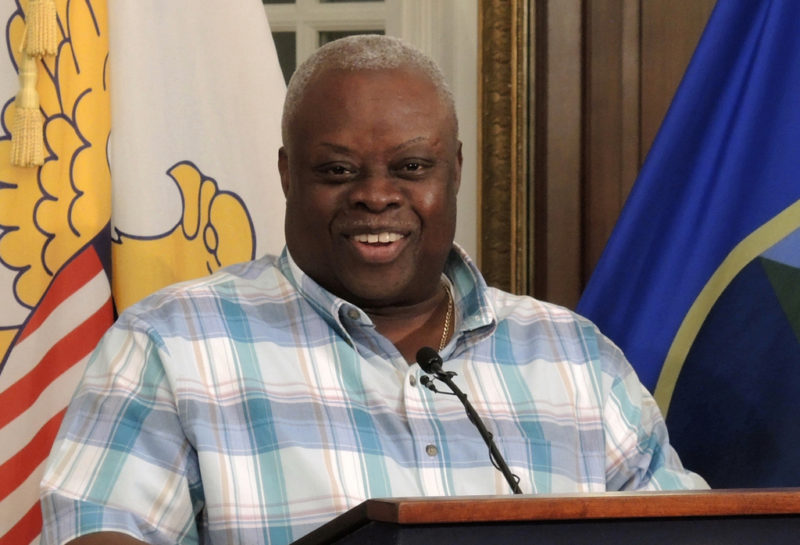 The Emergency Home Repair program through the V.I. Housing Finance Authority and FEMA registered 1,000 homeowners during its first week in operation, Gov. Kenneth Mapp said at a news conference Wednesday night.
Mapp, VIHFA Program Director Darrel Griffith VIHFA and FEMA's William Vogel said the program will have as much as $634 million available to repair 12,000 homes throughout the territory.
Homeowners can register for the program as long as they have a FEMA registration number, own a home, use it as their primary residence, and can demonstrate damage from the September hurricanes. Reconstruction won't be limited to roof repairs, but can include kitchens, bathrooms and other rooms.
Once approved, an inspector and case worker will visit the home and draw up an estimate of work to be done. So far, the maximum grant has been $25,000, Mapp said.
A multi-national company, Aecom Contractors, will be in charge of the construction project and will hire local subcontractors. Mapp said there should be jobs for 2,500 to 3,000 Virgin Islanders.
The off-island workers will be housed in ships moored on St. Thomas and St. Croix.
Griffith said there will be jobs fairs this month on all three islands for licensed subcontractors. Workers will work for Aecom. No times for the job fairs were given, but the dates and locations are:
– Feb. 20, V.I. Cardiac Care Center, St. Croix.
– Feb. 22, University of Virgin Island Sports and Fitness Center on St. Thomas.
– Feb. 23, St. John location to be determined.
At the news conference, Vogel also reported that the Army Corps of Engineers assessment team is in the territory and has estimated the temporary hospital structures should be installed by May 9 at the Charles Harwood Facility on St. Croix, May 15 at the Schneider Regional Medical Center on St. Thomas and the Myrah Keating Health Center on St. John.
Vogel also reported there have been 63,000 visitors to the Disaster Recovery centers since they opened Oct. 8.
More information on the home repair program is available online at www.ehrvi.com, or by calling 844-813-9191. To receive a FEMA registration number call 800-621-3362 or visit www.disasterassistace.gov.
Residents can also visit VIHFA home repair centers at Rotary West in Frederiksted, Tutu Park Mall on St. Thomas, and the St. John Legislature Building from 8 a.m. to 5 p.m. Monday through Friday and from 8 a.m. to 2 p.m. on Saturdays.
Mapp also announced 348 employees from the Department of Human Services will be paid for their overtime within the next few weeks for work they performed during and after the hurricane. He explained that the department doesn't typically have funding for overtime.