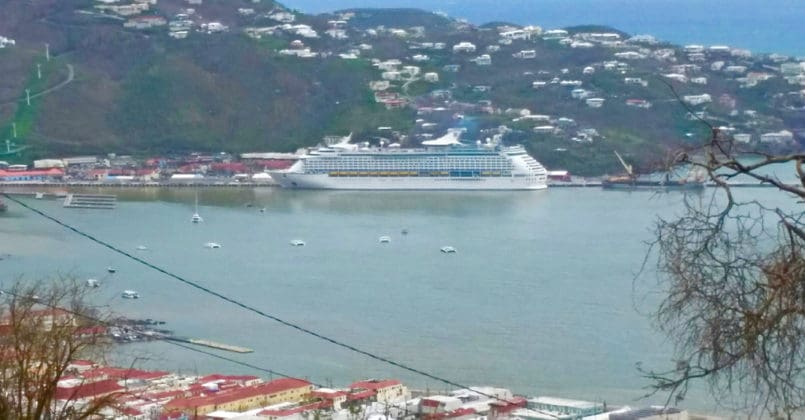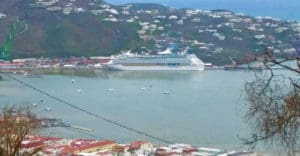 A former V.I. lawmaker recently asked the head of the 32nd Legislature Committee on Health, Hospitals and Human Services to convene a new hearing about hospital patients sent off island after the U.S. Virgin Islands were hammered by Hurricanes Irma and Maria in September.
Former St. Thomas-St. John District Senator and Education Commissioner Ruby Simmonds Essannason asked Health Committee Chair Nereida Rivera-O'Reilly for a chance to testify. Her testimony was submitted for inclusion into the dialogue at a hearing for Bill No. 32-0026, held Jan. 31. That bill sought to strengthen laws governing veterinarians and the public board that regulates them.
But, Essanason said, the committee did not include her testimony. As she made her remarks public, the former lawmaker questioned the Health committee's priorities.
"Initially, I was going to speak directly to the bill because I do have some questions about some of the provisions, and then segue into my main concern, which is the health crisis that has faced this territory for the last four and a half months. But honestly, I don't see the need to pretend," Essannason said.
A portion of the testimony focused on the death of Police Sgt. Aaron Hodge, one evacuee who died in Atlanta on Nov. 15. One passage challenged statements made by the Mapp administration about the handling of cases like Hodge's.
"The governor said that the Commissioner of Health visited with each of the patients and their families. I know for sure that she never visited my son-in-law, Sgt. Aaron Hodge, nor contacted his wife or his son," she wrote in her testimony.
"Aaron was evacuated to Puerto Rico after Hurricane Irma, but we didn't know where he was. Through the contact of friends, my daughter was able to get a telephone number of the hospital in Puerto Rico and the person with whom she spoke told her that the 'refugees from Virgin Islands were going to be placed in shelters.'"
How could standards be set for conditions of animal shelters in the bill, she asked, while government officials could not attest to the condition of shelters accommodating medical patients evacuated from the V.I.?
Among the conditions subject to complaint in the testimony was the rationing of drinking water.
"While Aaron was in Puerto Rico he told me that drinking water was being rationed. He was being given water in a container the size of a small fruit cup. That's about three ounces. This was what was being given to a full grown adult. However, this bill provides that dogs and cats must receive specified amounts of potable water every day. Sgt. Hodge was eventually evacuated to Atlanta, Georgia, where he died on Nov. 15, 2017," Essanason said.
At the time of his death, Hodge was 46.
Health Commissioner Michelle Davis visited evacuees in Puerto Rico in two trips in November. There was no public statement afterwards about what the commissioner found there.
When the former lawmaker decided to make her testimony public, O'Reilly cried foul. Had the hearing on Bill No. 32-0026 taken place on a regular day, she said, Essannason's testimony could have been given an airing at the start. It was submitted one day in advance, and at first glance was thought to be irrelevant to to the subject matter.
When O'Reilly took a closer look, she said she sent an email, apologizing and explaining why the testimony could not be included.
"The reason we did not present the testimony was because it was not relevant to what we were hearing. I would have allowed her to submit the testimony at the start of the hearing but the governor called us to a meeting later in the day, and that shortened the meeting length by two hours," the chairman said.
O'Reilly also pointed out that the Health committee held a hearing Dec. 8 to address the plight of medical evacuees. She added that she and a number of Senate colleagues intervened at the plea of constituents who found themselves and their loved ones lost in the push to move patients off island.
"It's unfair for Ms. Simmonds to question the committee's commitment to the health care system," O'Reilly said.
Essannason acknowledged the problems facing the vulnerable sick extend beyond her circle of friends and family.
"We are just one family. This is just one story. How many other hundreds of Virgin Islanders have similar stories to tell? When will the hearing be held to allow them to tell of the conditions under which their loved ones died?" she said.
The testimony ended with an appeal for the committee to hold a hearing and document the stories of families left uninformed and, in some cases, left to their own devices when their transported loved ones did not survive.
O'Reilly said she was willing to hold such a hearing and was looking at a date in early March.
"We've identified March 6 and March 7 as mental health forums on St. Thomas and St. Croix. Maybe we could allow for time in the morning to take testimony on St. Thomas," she said.
Arranging to do so would depend on the availability of other Health committee members, O'Reilly added.