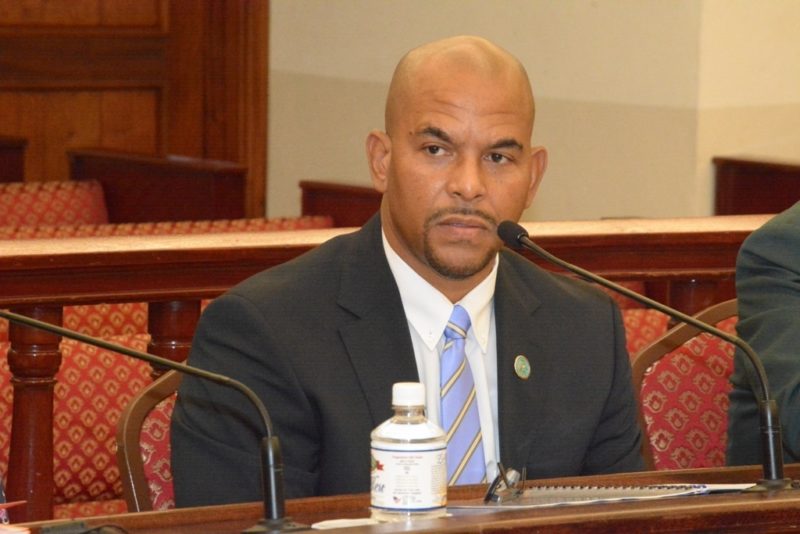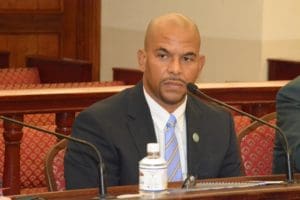 Although residents had sometimes complained about the Department of Public Works' efforts in the territory's hurricane recovery efforts, the members of the Senate Committee on Rules and Judiciary had enough confidence in acting Commissioner Nelson Petty's performance to unanimously forward his name to the Committee of the Whole to become the permanent commissioner.
Petty has become acting commissioner since the departure of Gustav James in August.
Gov. Kenneth Mapp's nominee for director for the Office of Management and Budget, Julio Rhymer, did not fare as well at the Thursday hearing. The seven senators unanimously voted to put his nomination on hold.
In December, Rhymer was separated from the V.I. Water and Power Authority, where he had served there as interim executive director for 17 months. Senators had many questions about that separation, but Rhymer told them that a confidentiality agreement has been signed concerning the separation and he could give no details about it.
Sen. Positive T.A. Nelson said the circumstances of the nomination were a problem.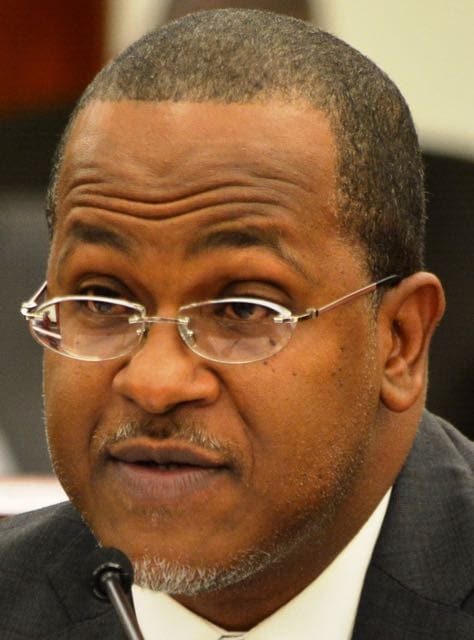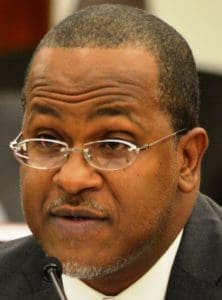 "Don't blame us for this one," Nelson said, charging that the governor threw a "bomb into the room," by linking Rhymer's name to a negative "culture" at WAPA, then sending his name down for this position. Nelson added there was irony in the governor's action because that "culture" existed in all parts of the government.
When asked to explain the culture to which Mapp was referring, Rhymer said it was an organization layered with too many management positions.
Referring to Rhymer being unable to answer questions concerning the separation agreement with WAPA, Sen. Myron Jackson said. "Yesterday we had WAPA before us and were bewildered and today we remain bewildered."
Sen. Janelle Sarauw was also concerned about the lack of information about the separation. When the WAPA board had appeared before the Senate on Wednesday, a board member said the board had agreed to pay Rhymer $90,000 at his departure. She said, "You don't get paid when you resign."
Also, an anonymous letter sent to all the senators accused Rhymer of misdeeds, which caused the senators concern. Sen. Jean Forde said he did not put much "credence" in anonymous letters, but he found the situation "troubling." The letter was not made public.
Sen. Janette Millin Young said, "We need to know whether this is just gossip or reality and you are not helping us move away."
Sen. Novelle E. Francis, Jr. repeated the figures involved a couple of times. Rhymer was paid $185,000 at WAPA. He is now getting paid $110,000 annually at OMB. He said that if you add the $110,000 to the $90,000 Rhymer received a $15,000 raise.
"And we talk about having a money problem in the territory," Francis added sarcastically. "Let's get real."
No one questioned Rhymer's qualifications for the job. Francis even praised Rhymer's work at WAPA. Rhymer earned a bachelor's degree in business administration with a concentration in finance, and masters in accounting and financial management, along with another masters of business administration.
"Throughout my 24-year career, I have held various financial leadership positions. I have been at the forefront of various compliance initiatives, financial accountability and operational efficiencies. I have experience leading teams to accomplish organizational goals and have earned a track record of success in managing complex business initiatives and achieving results," he said in his testimony.
Petty is a civil engineer and surveyor. He attended Florida Agricultural and Mechanical University. He was a design engineer at the office of highway engineering in Public Works until Mapp named him deputy commissioner of Public Works in July.
Roan Creque, assistant commissioner at the Department of Public Works, told the senators that with Petty in the top spot, "The squandering of taxpayer's money will cease."