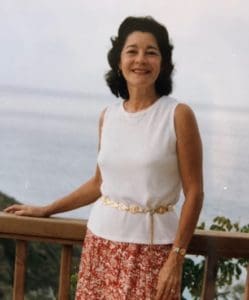 Maria Julia Cancel Spenceley died on Dec. 19 surrounded by family and friends in Brooksville, Fla. She was 83 years old.
Maria is survived by her husband, Kenneth William Spenceley; daughters: Jill Ann Hood and Susan Marie Parker; granddaughter, Amber Lynne Parker; son-in-law, Jason Lamar Hood; as well as many extended family and special friends too numerous to mention.
Friends and family will miss Maria's beautiful smile and the warm kindness she showed to everyone she met.
A Celebration of Life will be announced later this year.