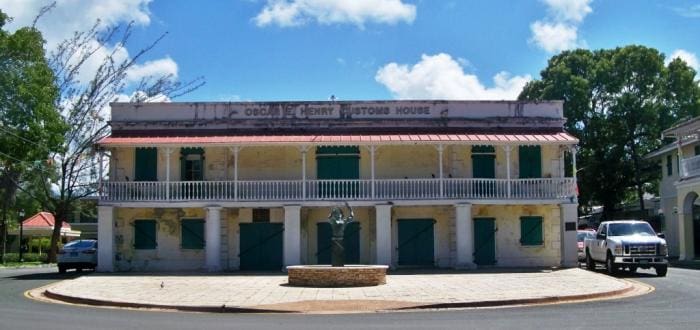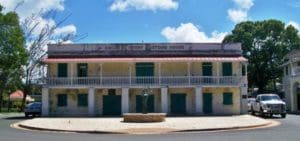 Lt. Gov. Osbert Potter signed a lease for a new Frederiksted restaurant and a zoning variation for a halfway house in Estate Glynn, this week while acting on recent legislation.
Potter is acting governor while Gov. Kenneth Mapp is out of the territory traveling.
Potter also approved legislation enacting anti-doping regulations for horse racing, a new law clarifying how digital assets will be dealt with after death or disability, and affecting voting registration.
"As we continue to build our horse racing industry, this measure further ensures the integrity of the industry in the territory," Potter wrote of the horse racing bill, in a letter to Senate President Myron Jackson.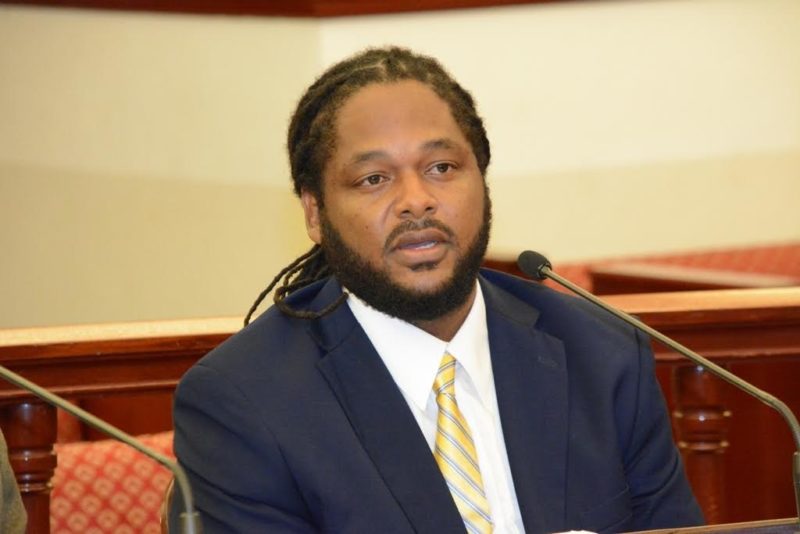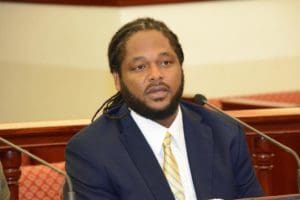 The restaurant lease is for Toney Laurencin and Cruzan Group to open an upscale eatery in the Oscar E. Henry Customs House.
The Customs House, built during Danish rule in the 18th century and expanded in the 19th century, is possibly the most recognizable landmark in Frederiksted. Every cruise passenger to St. Croix sees it standing front and center at the head of the pier as they leave the ship.
But, while picturesque, it has stood empty for years.
The government has had some trouble finding a good use for the building, which, like many historic buildings, is not designed to be closed up and air conditioned and ill-suited for offices. From around 2006-2009, the Department of Tourism housed its St. Croix offices there, but moved out due to mustiness and complaints of mold. Like neighboring Fort Frederik, the structure is inherently a bit musty and cannot be fully sealed. Since then it has sat empty, but one can look through the windows and see its several rooms.
In 2013, the V.I. government painted the Customs House, using prisoners from Golden Grove Correctional Facility to do the work. But then-assistant commissioner of Tourism said the building needed a lot of work to be made useable for offices.
Cruzan Group will pay $3,001 per month rent, with a five-year lease and options to extend the lease two times by an additional five years. Rent is reduced to $1,500 per month during the construction phase. They plan to invest between $380,000 and $400,000 on the renovations and have financing arranged, Laurencin testified during a Senate hearing on the lease over the summer.
Potter signed a bill prohibiting the purging of voter rolls except for the death of the voter. As a result, no matter how long a person does not vote, their registration will remain valid.
Another bill Potter approved clarifies rules for handling digital assets. Until now, V.I. law has been silent on how to handle online bank passwords, online trading accounts and so forth, if the owner is incapacitated or dies.
Potter also signed a zoning variation for a halfway house at 45-A Estate Glynn on St. Croix. The Seventh-day Adventist church owns a two-story home there that it has operated as a halfway house for three years. The church learned it did not comply with zoning laws when it tried to get a building permit from the Department of Natural Resources.
Church officials told senators they hope to do some work on the house, after which it will be able to house 12 residents in six bedrooms.
Potter also approved two Coastal Zone Management permits. One is for WVJD, LLC, the company that owns Wharfside Village, in Cruz Bay. WVJD LLC plans to install four swim buoys and one channel marker, which will create a 190-foot-wide swimming area with a 38-foot-wide dinghy access channel.
The other allows Carden Beach Condominiums in Castle Coakley on St. Croix to repair a 110-foot dock damaged in 2008 by Hurricane Omar. Plans call for aluminum beams to span a damaged piling and for new decking. No underwater work is planned. The rent on the land is $7,500 per year, with increases beginning in the sixth year of the permit term. The permit is for 20 years.