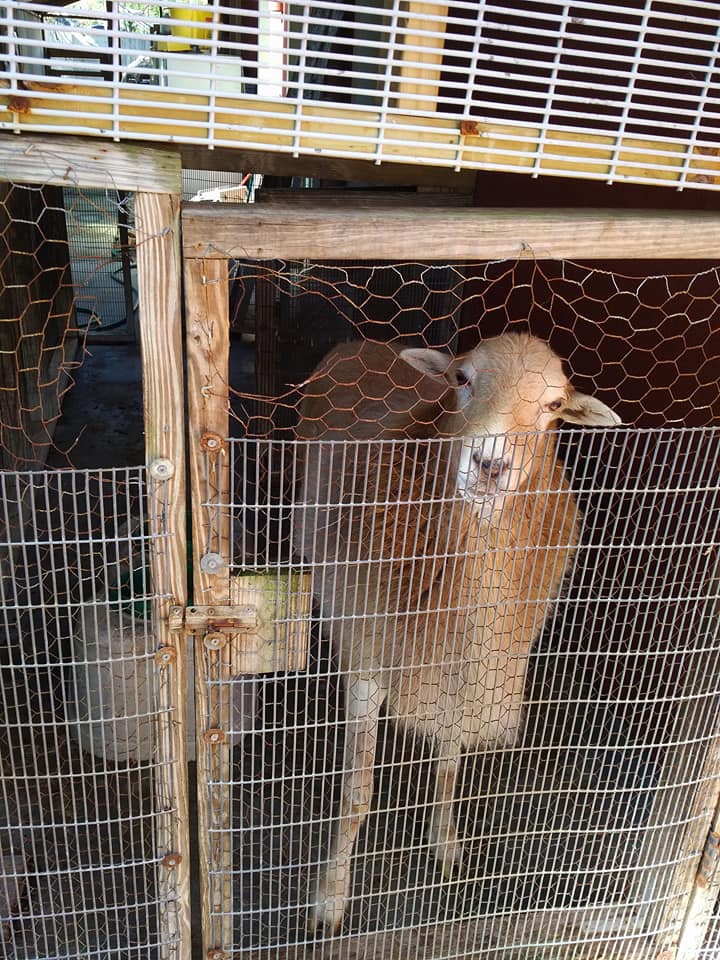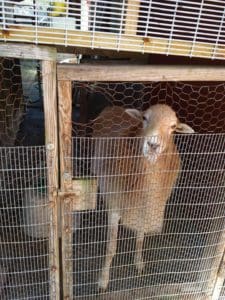 Humphrey the Humane Society's beloved mascot that has been missing for a week, was found dead in a nearby pond covered by lily pads early Monday, according to Molly Morris of St. Thomas.
The pond was swollen by recent rains. A grim odor of decay emanated from the pond, leadig the staff to make the discovery.
Shelter manager Rhea Vasconcellos has been bereft since the sheep's disappearance, as has her staff and Humphrey's many two legged friends, Morris said.
The island community had come together to search for him. She and her staff had combed the grounds daily. But Humphrey was hidden by the lily pads.
The Barbadian sheep had become a mainstay of the shelter since he was brought in four years ago suffering injuries from a dog attack. He roamed the shelter's grounds, greeting everyone.
"He was very vocal," Morris said.
Morris said Vasconcellos speculates Humphrey somehow got out of his pen and was chased by dogs into the pond where he likely became stuck in the mire.
"The whole island, they had an APB on Humphrey and everyone has been searching for Humphrey for the last week, with radio and print pleas for his return," Morris said.
Vasconcellos reportedly thanked the whole community and the Humane Society staff for their efforts in the search.
"He was like a unique friend," Morris said. "He bit me once. I told my husband you'll never guess what happened to me today. I was petting him and was going to take a picture and he gave me a little nip. He was a wonderful animal. I'm going to miss him. everybody will miss him," she said.