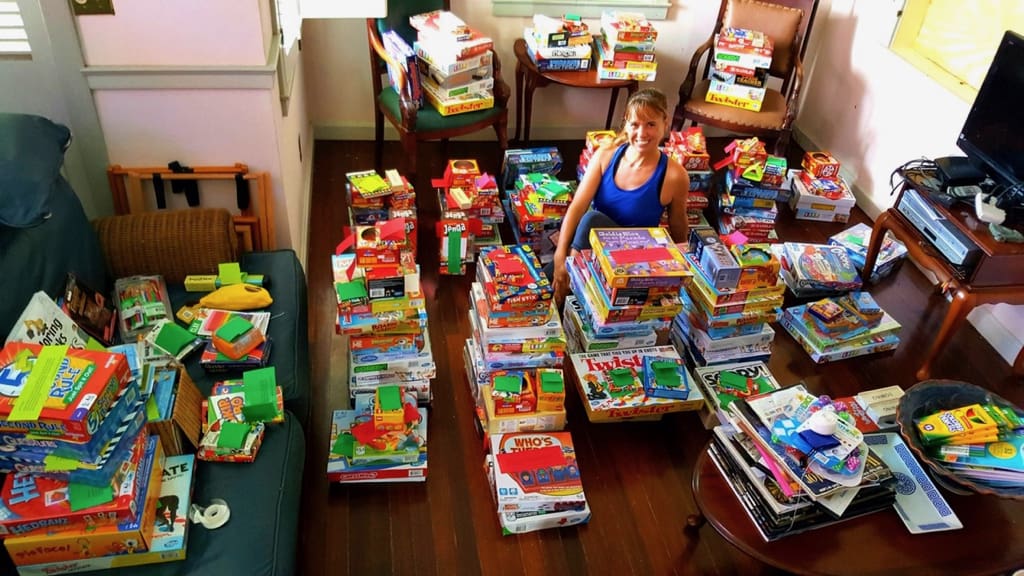 Visiting linemen don't just fall for the beauty of our islands; they fall for the people, especially the kids.
Daniel Phillips from Connecticut and William Strickland of North Carolina work with Haugland Energy Group and have met scores of gregarious school children while on the job in Frederiksted.
"The kids come out and want to work with us. They have never seen anything like this," said Phillips, impressed with their inquisitive natures.
Francisco, a Claude O. Markoe Elementary School student who lives in the Marley Homes project, came out everyday to assist.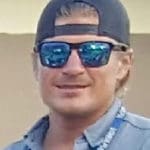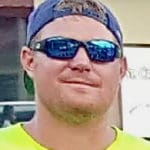 "He wants to go to the States and be a lineman like us, so we gave him a hard hat and a neon green traffic vest," said Phillips.
Like many linemen, Phillips and Strickland have worked storms for years, but they have never seen the likes of Maria's devastation here.
"They have seen all the destruction and the toys on the street, and they are amazed at the resilience and good manners of the St. Croix kids," said Jessica Parker, art teacher at Arthur A. Richards Junior High School since 2004.
Parker met Phillips and Strickland over a televised football game at Rhythms at Rainbow Beach.
"Daniel and William didn't just want to make money here, they wanted to offer some Christmas joy to the children. They wanted to give to the community," she said.
They also wanted to provide relief to parents.
So started Parker's collaboration with the two linemen. Board Games 4 Bored Kids was born, if not yet named.
Phillips and Strickland contributed $500 each and then passed the hat around to their fellows. Over time, the two collected a total of $3,000 for toys. They entrusted the funds to Parker, who shopped for games and coloring books at Kmart (east and west), Undercover Books and Gifts, and on Amazon.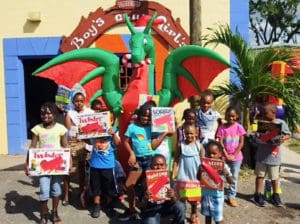 "The guys told me I had an honest face," she said.
Parker's colleague, Sayeeda Carter, drama and speech teacher at St. Croix Educational Complex, advised her to buy board games rather than toys.
"She suggested I go back to the classics – because board games promote positive family interaction, and kids can play them with neighbors," Parker said.
Her living room began to fill with games.
Arthur Richards School was condemned after the storm, and Parker now teaches in the afternoon sessions at Complex. Because various schools share the space, Complex currently accommodates grades K-12.
"I wanted games appropriate for all ages, and I wanted to spread the games out to all the schools," Parker said.
She distributed them to the principals and administrative teams of 14 public schools and to the Boys and Girls Clubs. The principals knew which households had been hit hardest and handed out the gifts accordingly.
Games included Uno, Scrabble, Monopoly, Clue, Spot It, Trouble, Sorry, Memory, dominos, checkers, chess, and coloring books. All told, the linemen financed 218 games for the kids of St. Croix.
On Dec. 3, Parker added a second tier to the project. She posted on Facebook: How many of your kids can go 75 days with NO power?? Please consider going on Amazon and donating $20 to students of St. Croix for the holidays … Day 75 Post Maria none of my students have power. TV and internet won't be happening for months.
She asked that people send the games to the Christiansted law office of her husband, Stacy White.
The post went public. Games poured in from stateside friends and family, from her Alpha Phi sorority sisters at James Madison University, and from folks she had never met.
"Moms who had visited and loved the island and the spirit of its people sent games and coloring books and wrote heartfelt notes," Parker said. Their children helped.
Christine Hayes, a fourth grade teacher in Virginia Beach and Parker's old sorority sister, talked with her students about hurricanes and about having empathy for others. She showed them photos of Parker's school. The class held a bake sale and raised funds for six big boxes of board games for Crucian kids.
According to Parker, two New Hampshire high school girls who had visited St. Croix have asked to correspond as pen pals with students from Sayeeda Carter's class.
To date, 90 board games and 25 coloring books have arrived on island as a result of Parker's post. St. Croix locals have jumped on the bandwagon, too.
In January, Parker will make additional rounds of distribution, including to the Queen Louise Home for Children.
Meanwhile, the linemen don't break stride. Phillips believes he will work well into March. But he has made many friends and appreciates the gratitude of Virgin Islanders.
"These people have gone without power for 112 days, and they are still bringing us food and drinks," he said.