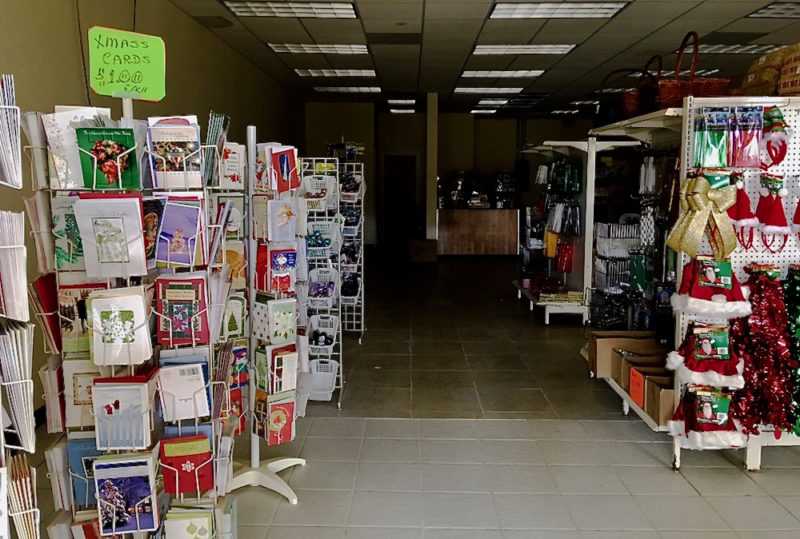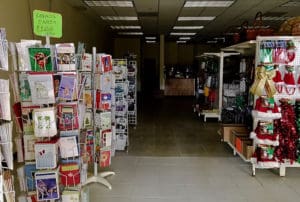 Clara Santos picked through a plastic bin of greeting cards and sorted them into racks Saturday, hoping for a few Christmas sales in the dark, half empty store, adjacent to the waterlogged, battered remains of her decades-old corner shop in Sunny Isle Shopping Center.
Clara's Special Occasions, the place to go for party supplies, balloons and sewing notions, was one of the shops heavily damaged by Hurricane Maria in September. Slowly the interior has been cleaned of debris and the small space next door has been prepared to open as soon as electricity is restored, Santos said.
Sunny Isle Shopping Center has bounced back, for the most part, after the two category five storms in September. Several businesses re-opened by Oct. 1, according to Sunny Isle Developer, Inc.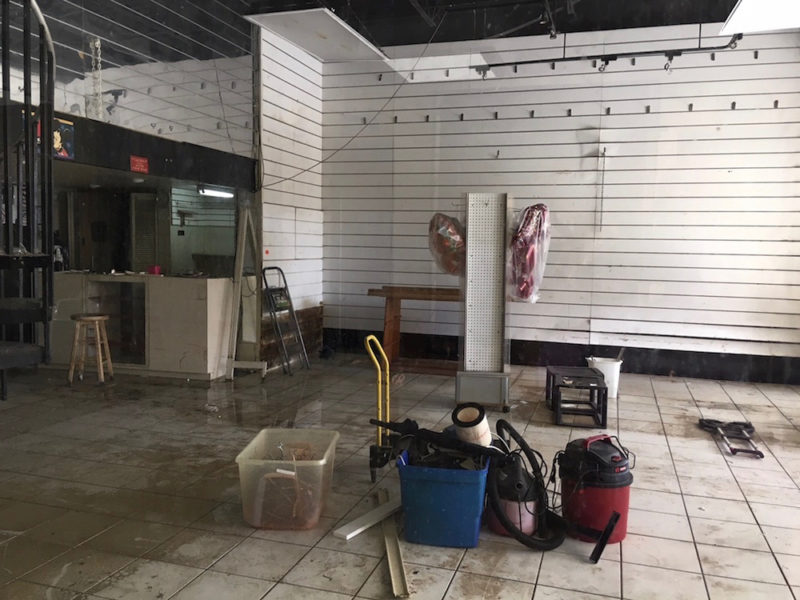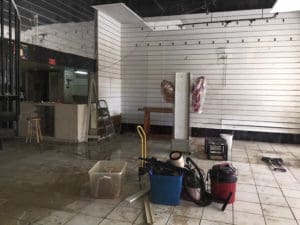 The strip mall sustained noticeable damage, and there was major roof loss to the professional building, the U.S. Immigration building as well as Kentucky Fried Chicken and the building that housed the Social Security office. (KFC and the Social Security buildings are not owned nor managed by SID, Inc.)
During an informal count last week, there appeared to be about 15 closed storefronts in Sunny Isle with many more than that open for business, including the food court and interior shops near the U.S. Post Office, which was opened as well. Some of the closed stores may have gone out of business before the storms – the management company did not list the names of the closed businesses.
The most obvious and positive change to the shopping center is the renovation of three storefronts between Scotia Bank and the old movie theater. The area is being retrofitted to house the Federal Emergency Management Agency (FEMA) from January until the federal response agency leaves the territory. William Vogel, FEMA regional officer, has said several times, FEMA will remain "as long as it takes."
According to Sunny Isle Developer, Inc. owner and manager of the shopping center, they lost "a couple of tenants" and temporarily relocated a few. They hope to have all repairs completed by next summer.
On the Saturday before Christmas, shoppers crowded the sidewalks of the mall in typical holiday shopping mode, setting aside the hardships of the last few months.