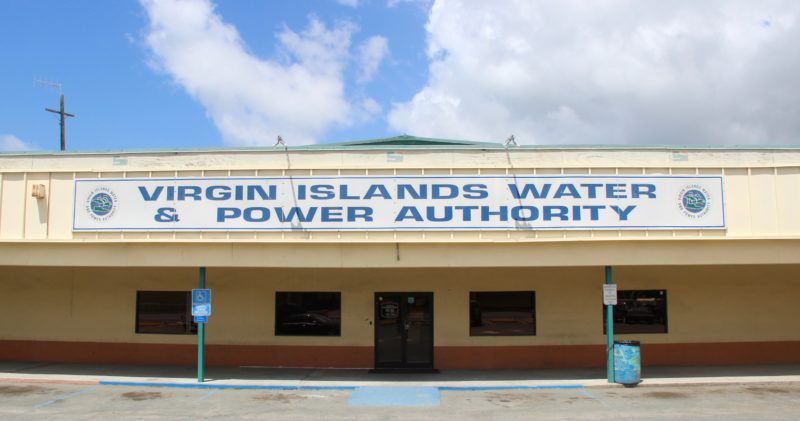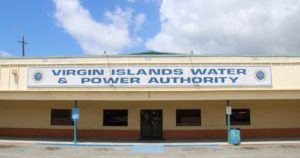 HURRICANE RESTORATION UPDATE
The total number of restored customers continues to increase each day. The restoration is estimated at approximately 57 percent territory-wide. Crews will continue to restore customers in the following areas through the weekend:
St. Croix: All for the Better, Anna's Hope, Barren Spot, Estate Bethlehem / Middle Works, Castle Burke, Catherine's Rest, Clifton Hill, Coakley Bay, Concordia, Constitution Hill, Cotton Valley, Diamond, Enfield Green, Glynn, Golden Rock, Grapetree Bay, Green Cay, Grove Place, Humbug, Judith's Fancy, La Grande Princesse, Lorraine Village, Mon Bijou, Mount Pleasant, Mount Welcome, North Slob, North Street, Orange Grove, Paradise, Parara, Peppertree Terrace, Peter's Rest, Profit Hills, Richmond, Ruby, Shoys, Shoys Pump, Sight, Smithfield, Solitude, South Slob, Southgate, St. Georges, Teague Bay, Tipperary, Turner Hole, Two Brothers, Two Williams, Union and Mount Washington, Upper Bethlehem and Whim. On Wednesday, 267 additional customers were restored.
St. Thomas: Anna's Retreat, Bakkeroe, Blackbeard's Hill, Bolongo, Bonne Esperance, Bonne Resolution, Bordeaux, Botany Bay, Bovoni, Contant, Crown and Hawk, Estate Hoffman, Estate Hope, Estate Pearl, Estate Thomas, Fortuna, Frenchman Bay, Frydenhoj, Hidden Valley, Hospital Ground, Jeppesgang, Lerkenlund, Lindbergh Bay, Lytton Fancy, Mandahl, Mariendahl, Nazareth, Norre Gade, Nye Gade, Red Hook Road, Weymouth Rhymer Highway / Donoe, Santa Maria, Sapphire Village, Smith Bay, Solberg, St. Joseph and Rosendahl, Subb Base, Taarneberg, Tabor and Harmony, Tutu, Tutu High Rise I, Water Island, Watergate and Wintberg. Approximately 170 additional customers were restored on Wednesday.
St. John: While crews are working throughout Cruz Bay and Coral Bay. Additional customers were restored Wednesday in Bethany, Cruz Bay and in Lower Carolina.
Customers are advised that WAPA continues to receive regular shipments of materials and supplies in both districts to complete the power restoration. Crews are awaiting shipments of transformers in both districts, which are vital to the continued restoration of service. The transformers are expected on island this week and will be dispatched for continued restoration.
The WAPA Customer Service office on St. John will operate on an abbreviated schedule until further notice. The office will open on Mondays, Wednesdays and Fridays from 10 a.m. to 3 p.m. Due to Internet connectivity challenges, only checks, certified checks and money orders will be accepted as forms of payment. Customers must provide account numbers in order to process all transactions.
Residents are reminded of the need to shut off standby generators when line crews are in your neighborhood restoring electrical service. A standby generator has the potential to back feed electricity to the grid which poses a severe safety risk to restoration crews.
POTABLE WATER SYSTEM
There are five days of emergency water storage on St. Croix, six days on St. John and eight days on St. Thomas. The potable water standpipe in Sub Base, St. Thomas, is now functional.
OTHER INFORMATION
Emergency Call Centers operate 9 a.m. to 5 p.m., seven days a week.
St. Thomas-St. John district, 774-1424; St. Croix district, 773-0150
WAPA telephone contact: St. Thomas-St. John District, 774-3552; St. Croix district, 773-2250
Customer Service Offices operate Monday through Friday, 10 a.m. to 4 p.m. at Sunny Isle on St. Croix and at Port of Sale Mall on St. Thomas
WAPA website: www.viwapavi / Facebook: Virgin Islands Water and Power Authority