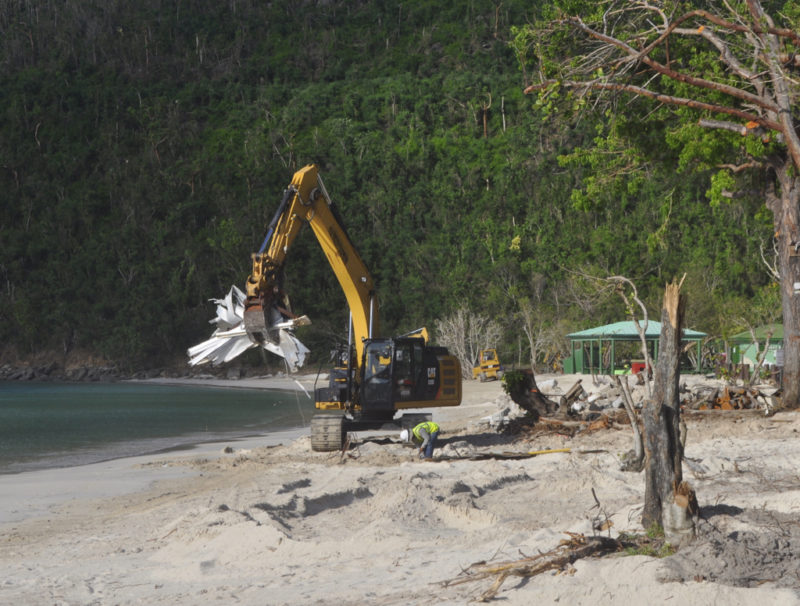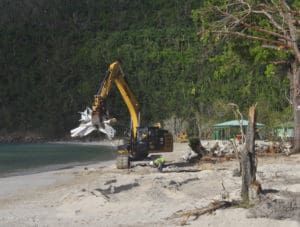 Senate President Myron Jackson (D-STT) said Tuesday that if Gov. Kenneth Mapp vetoes the ban on burning storm debris the Legislature recently approved, he will ask his fellow legislators to override the veto.
On Dec. 1, the V.I. Legislature approved a bill to ban the large-scale burning of wood and vegetative debris from the recent storms. Environmental groups and others raised concerns about the health impacts of large-scale incineration after Mapp suggested at a recent press conference that he may authorized the Army Corps of Engineers to begin incineration.
Senators amended the bill to allow individual property owners to burn material on their own properties, if they got a burn permit first.
At a news conference Monday, two days after the Senate action on the bill, Mapp said 65 percent of the vegetation waste will be chipped and composted while the other 35 percent will be incinerated.
But Jackson, in a statement released Tuesday, was not ready to compromise.
"The 32nd Legislature has made its intention clear after hearing the cries from our residents who do not want their health and the environment to be negatively impacted by the hasty decision to burn our local vegetation," Jackson said. "If the governor moves to veto this critical piece of legislation, we will have no choice but to seek an override," he said.
According to his statement, Jackson, who sponsored the legislation, has cited environmental and health reasons in support of ending debris burning, along with a desire to see valuable woods such as mahogany and other popular Virgin Islands species such as mango and genip, converted into handcrafted furniture and decorative arts such as pens and cutting boards by skilled artisans.
Mapp did say Monday that mahogany would be separated and "given the value that it truly deserves."
Jackson said Mapp's announcement to advance burning despite protests is the latest in a series of events dividing community activists and senators with the administration on the issue. He said when he hosted a town hall meeting in November on St. John, representatives of FEMA and the United States Army Corps of Engineers made it clear that they take action based on priorities set by the Government of the Virgin Islands.
"Our trees provide valuable wood that can be made into products that can drive economic opportunities to benefit the Virgin Islands. … Treating it like common trash is highly inappropriate," Jackson said.
Jackson and Sen. Janelle Sarauw (I-STT) are scheduled to hold a joint town hall meeting on the subject at 10 a.m. Saturday at the Legislature on St. Thomas.