Officials from the U.S. Virgin Islands pressed two Congressional panels Thursday for help with hurricane recovery.
Delegate Stacey Plaskett (D-VI) urged one committee for help with roads and buildings, while Water and Power Authority Executive Director Julio Rhymer pressed a different one for help hardening the territory's power system.
While the two urged congressional representatives to vote for more support, both the House Transportation and Infrastructure Committee hearing where Plaskett testified and the Energy Subcommittee hearing Rhymer addressed primarily looked at recovery efforts in Texas, Florida and Puerto Rico. Numerous other state, federal and private sector officials testified on many issues affecting millions of mainland residents. But Plaskett and Rhymer made their cases in a strong and clear fashion.
Lost Tourism
"With an economy that primarily relies upon tourism, the Virgin Islands depends heavily on infrastructure. Given the catastrophic level of damage suffered, the recovery of our islands will hinge on the level of support from Congress for infrastructure rebuilding," Plaskett told the Transportation and Infrastructure Committee, chaired by Rep. Bill Shuster (R-PA).
"There is no substantial revenue being generated in the Virgin Islands right now. With the loss of the Hovensa oil refinery and the changes in the Jobs Act of 2004, our tourism related economy is now estimated at 50 percent of GDP is gone. We will miss this year's season at least. For example, Caneel Bay, the largest employer on St. John and one of the top resorts in the island, has estimated it will take at least two years to rebuild," Plaskett said.
Waivers
For Federal Emergency Management Agency programs, Plaskett said the USVI needs "cost saving waivers for permanent assistance" in several categories, "especially categories in roads, bridges and utilities. And a 100 percent share of hazard mitigation."
She also said the territory will need a temporary waiver of the local match for "other needs assistance," and at least a doubling of the cap on disaster housing assistance.
"Currently the maximum amount of disaster housing assistance is inadequate in a high cost, highly-damaged area like the Virgin Islands," she said.
Plaskett took the opportunity to bring up some longstanding funding disparities, saying "our Medicaid is block granted at at amount that has no relationship to local needs. The match limited to an arbitrarily low 50 percent by Congress, that of the wealthiest state."
She said Congress has not been willing to grant the Department of the Interior requested funding to support maintenance levels for all of the territory's schools.
The 2004 federal Jobs Act, which tightened V.I. residency rules for tax break programs, "removed much of the knowledge-based businesses that brought people like myself back home before 2004," Plaskett said, using that case as an example of Congress's role in the territory.
While Congress used to treat USVI transportation infrastructure like states for national highway assistance programs, that was changed in recent years to allot territories "an amount significantly lower than what we would have previously received," she said.
"Federal transportation funding to the islands fell behind other jurisdictions even though the traffic strains of our infrastructure were greater than our population due to the high number of visitors. Territorial roads continue to be under stress due to inadequate funding and in the Virgin Islands most of the federal highways do not meet current standards. Again this was before two category 5 storms," she said.
Road construction is actually more expensive in the territory, due to the cost of bringing in supplies, Plaskett added.
The roads and ports have been badly damaged and many roads are still impassable, she said.
"I would like to emphasize that this negatively impacts everything from commerce, to emergency response capabilities, to disaster relief. Extreme weather during this hurricane season further demonstrates how fragile our infrastructure already was and how much we depend on it. We must keep this in mind as we move forward and consider changes to help the U.S. territories," Plaskett concluded.
Congressional Visit Next Week
Shuster said a group of House members and senators would visit the USVI on Sunday and Monday to see the situation for themselves. He said Reps. Garret Graves (R-LA) and Pete DeFazio (D-OR) were among those headed to the territory.
Over in the Energy Subcommittee, Rhymer told Congress WAPA's revenues have collapsed since the storms.
"By far the biggest challenge … is funding the day-to-day operations and hardening the transmission system in the event of future storms," Rhymer said.
Some members of Congress were sympathetic to the different treatment the territories get as compared to the states.
Texas and Florida "got immediate relief while Puerto Rico and the Virgin Islands did not. … All Americans deserve the same consideration," Rep. Elizabeth Esty (D-CT) said at the Transportation and Infrastructure Committee hearing.
WAPA Lost Revenue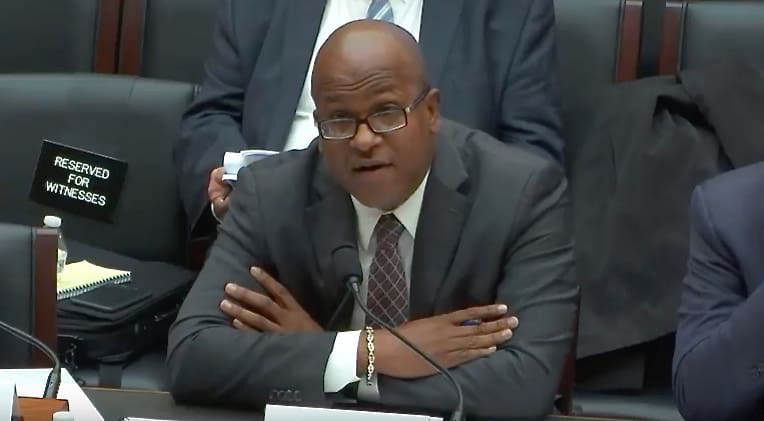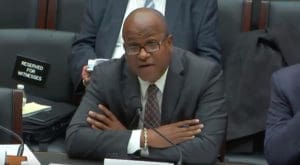 "Without question these storms have decimated" WAPA's finances, Rhymer said. Before the hurricanes, WAPA had about $25.6 million per month in revenue. Since the storms, unable to provide service and bill customers, "revenues have dropped below $2 million per month," Rhymer said. Meanwhile, it still has to make payroll, operate its plants, pay insurance and so forth.
To help, WAPA has sought, through the governor, a federal community disaster assistance loan, asking the committee for any support its members might be able to provide on that front.
Hardening Power Systems
Rhymer said as WAPA rebuilds, it is important to "harden it to a point where it is resilient to withstand storms."
To do that they want to move away from wooden poles and introduce more durable composite material utility poles, he said.
Also, they plan to move to a series of micro-grids with dispersed generations, so that if one section goes down, another micro-grid can stand alone and continue to operate.
"We currently have in the works a micro-grid about to go out to bid," on St. Croix that would power the airport, Waste Management Authority, a correctional facility and a police station, Rhymer said.
The project would be done in conjunction with the Virgin Islands Port Authority at the St. Croix Henry R. Rohlsen Airport. It would use solar power and two megawatts of battery storage, Rhymer said.