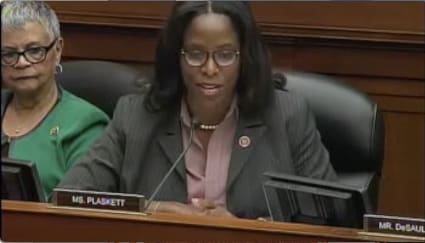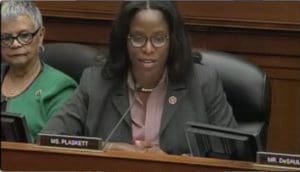 The U.S. Senate overwhelmingly approved a $36.5 billion supplemental appropriation for disaster relief Tuesday, including potentially hundreds of millions of dollars or more to aid the U.S. Virgin Islands recovery from Hurricanes Irma and Maria.
The measure was passed by the U.S. House of Representatives earlier this month and now goes to President Donald Trump's desk to be signed.
Another supplemental appropriation with Medicaid funding that is crucial for the territory is also working its way through Congress, Delegate Stacey Plaskett told the Source Tuesday.
The disaster funding in the bill approved Tuesday will largely go to states like Florida and Texas that were impacted by hurricanes Harvey and Irma and California, where devastating wildfires have taken more than 40 lives. But much of it is also allocated to help the 4.4 million Puerto Ricans and 104,000 Virgin Islanders struggling with widespread devastation.
There is $16 billion allocated for debt forgiveness for flood insurance from the National Flood Insurance Program and $18.7 billion for the Federal Emergency Management Agency's Disaster Relief Fund. That part includes $4.9 billion for loans for operating expenses and loss of revenues specific to the U.S. Virgin Islands and Puerto Rico. Another $576.5 million is set aside to fight wildfires.
The bill got broad support, with 82 senators voting in favor and 17 opposed. All 17 no votes came from Republicans, but most Republicans voted in favor.
"Senators will soon be asked to support emergency supplemental appropriations to help American communities respond to devastating hurricanes and wildfires. I encourage Senators to approve this bill," Sen.Thad Cochran (R-MS) said in a statement before Tuesday's vote. "The number and strength of storms this year have depleted funding needed for disaster recovery. Additional supplemental funding will help ensure first responders and federal agencies have the necessary resources to do their important work," according to a statement from his office.
The disaster relief funding is is the main program providing individual and public assistance to victims of major storms, so this is the money to pay for the claims of thousands of Virgin Islanders who have signed up with FEMA for disaster relief.
"We are just really happy it's passed," Plaskett said Tuesday. "I'm particularly pleased about the $4.9 billion in emergency disaster assistance loans. I think that will help us with issues of liquidity, meeting operating expenses, overtime pay and otherwise helping us in the recovery," she said.
That particular pot of money is for Puerto Rico and the Virgin Islands; both of which have very serious damage. Puerto Rico has 4.4 million residents – about 35 times that of the USVI. That raises the question of exactly how much is likely to be available locally.
"Gov. (Kenneth Mapp) (I-VI) has said he wants to access $500 million and the governor of Puerto Rico (Ricardo Rossello – New Progressive Party- PR) has requested $4.1 billion. That leaves $300 million still on the table. This is money that is available on request," Plaskett said.
The territory has had several credit downgrades due to ongoing structural deficits and rising debt levels. It has been unable to borrow in the private market. This appropriation would provide lending for operating expenses, but also increase the territory's debt.
Meanwhile, Mapp's administration has projected the storm will reduce tax revenues for the year by as much as $350 million – more than a third of all locally generated revenues.
Asked if the territory can realistically pay it back if it borrows more, Plaskett said the bill allows for the loans to be forgiven, at the authority of Secretary of Homeland Security (Elaine Duke) in consultation with the Secretary of the Treasury (Steve Mnuchin).
"Everyone in D.C.is of the opinion these loans will be forgiven," Plaskett said.
The $16 billion in the bill to cancel debts of the National Flood Insurance Program will allow the otherwise overstretched insurance program to pay out for flood insurance claims throughout the U.S. as well as the USVI.
Some of the borrowed money may be used to help pay Medicaid matching payments, Plaskett said. The territory gets millions of dollars in Medicaid, and the amount it can access was increased by the 2010 Affordable Care Act. But the territory has to provide a 45 percent match to access 55 percent from the federal government.
Meanwhile, Plaskett said the House Energy and Commerce Committee recently passed the Children's Health Insurance Program reauthorization. That includes children on Medicaid.
"There was an effort to reduce by five percent the amount of matching funds available to the territory and we were able to ensure that didn't happen. That piece was removed from the latest version of the bill before the Senate Finance Committee," Plaskett said.
She said they were also able to ensure the Virgin Islands got roughly $30 million more in potential Medicaid funding.
"Our effort now is to make sure we have at least a temporary 100 percent federal contribution for Medicaid, which will really enable us to tap into that amount," Plaskett said.
She said after Hurricane Katrina, the federal government gave the state of Louisiana a 100 percent federal contribution. Members of Congress know the territory's match of 45 percent is unfairly low compared to what states get, even before pointing out that Katrina got 100 percent, Plaskett said. Because of that, she is hopeful Republicans will be persuadable.
That supplemental appropriation bill is likely to be voted on in late November or early December, Plaskett said.