V.I. Port Authority officials are optimistic the territory "will be a major player in the game" when the tourism season starts in November, but in the meantime, the focus is on resuming commercial flights at airports on St. Thomas and St. Croix and reopening the ports.
Speaking on radio station WSTA 1340 Wednesday, VIPA Executive Director David Mapp said Cyril E. King Airport will be open Thursday morning for commercial flights, while St. Croix's Henry Rohlsen Airport should open on Oct. 5th. While Mapp didn't specify which airlines will be flying in and out, he spoke to callers about the availability of American Airlines flights, but said the scheduled Jet Blue flight was cancelled since the airline wasn't able to fly into San Juan.
Cape Air plans to resume service Saturday between St. Thomas and St. Croix.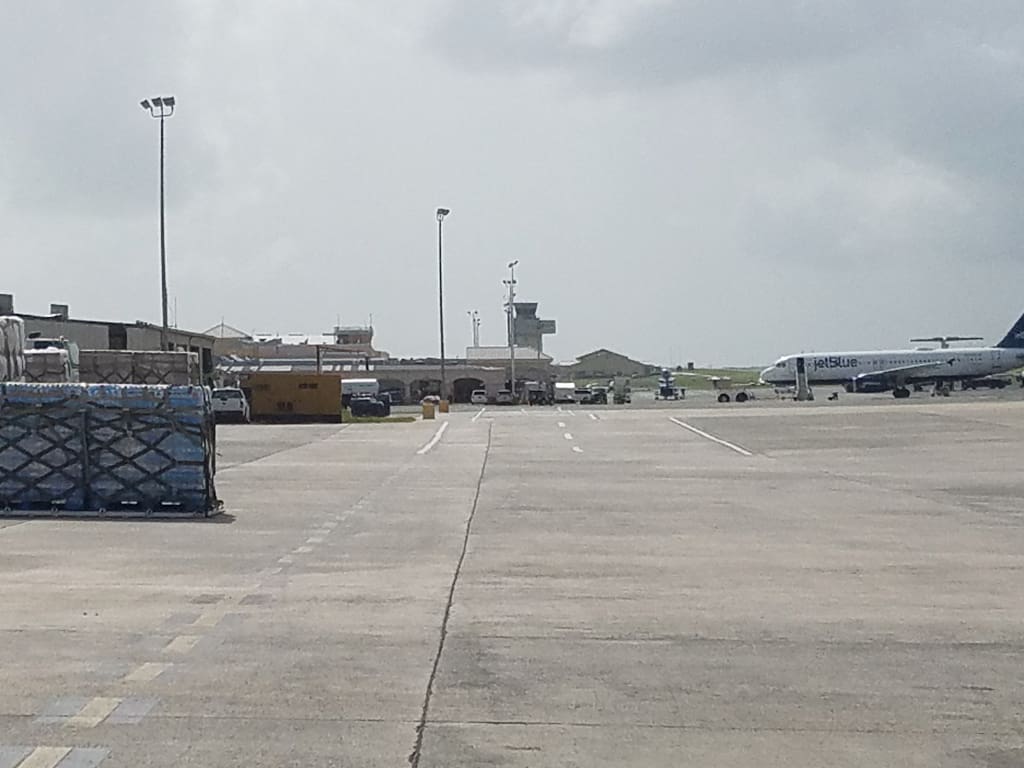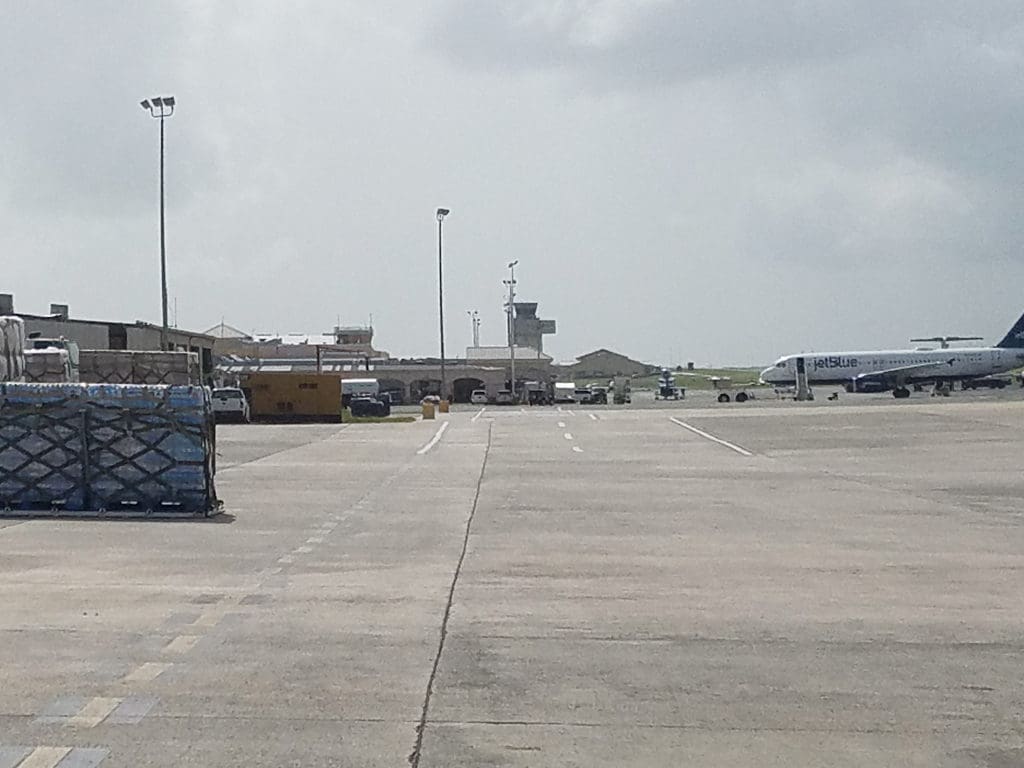 One caller asked about the ability to fly on American with a ticket booked for Oct. 9 and Mapp said that while many passengers with tickets have found their flights scheduled or rebooked, airlines are making changes online. Passengers may also speak to the airline representatives at the airport, he added.
Mapp also pointed out that several other airports, including Miami International, were hard hit by Hurricane Irma earlier this month, and are backed up on flights as those facilities complete repairs and come back online.
For passengers able to get out this week, Mapp said the Transportation Security Administration's equipment at CEKA is up and running, but Customs operations are not, so there's no pre-clearance. Instead, passengers will have to clear Customs in either Atlanta or Miami.
Rohlsen faired better through both Irma and Hurricane Maria. Mapp said passengers have so far been able to get out on military planes or other flights, but the airport has been hampered by communications issues that have prevented officials from confirming passengers. As communications improve, the number of passengers able to leave will increase, he said.
On both sides, federal officials are urging passengers to come to the airports four hours beforehand. Passengers impacted by the curfew will be able to get through if they are able to present a ticket or other proof that they are on a flight, Mapp said.
Work will continue with the airlines to confirm flights and bring more in, he added.
Meanwhile, on the marine side, Mapp said five ferries are running daily between St. Thomas and St. John. While both airports have power, Mapp explained that an important goal is to restore electricity at the ferry terminals so that boats traveling back and forth from Tortola can operate. Restoring power will also help Seaborne Airlines get its ticketing and reservation systems up and running for customers, he said.
Seaborne has already started to test the waters and has been talking about setting up the water dock, Mapp said. He added that another obstacle to ferry and seaplane service continues to be the removal of sunken boats along the routes that went down in Irma and Maria.
How quickly electricity is restored to the territory is also a factor in the revival of the cruise ship industry, but the VIPA CEO said Wednesday he is "optimistic" St. Thomas and St. Croix will once again be "major players" come November."
By the end of next month, we will be in better shape," Mapp said, adding that the V.I. Water and Power Authority has plans to bring in an extra 300 linemen per island to help with the efforts, and said that the authority has already been prepping St. Croix to begin receiving ships once its officials had learned about the "devastation" wrought by Irma to the rest of the eastern Caribbean.
In fact, there is a cruise ship docked at the Frederiksted pier, Mapp said, housing Federal Emergency Management Agency staff. Royal Caribbean has already contacted VIPA about bringing more ships into St. Croix, he added.
Work will continue with the West Indian Company Ltd. to confirm more ships and solidify a schedule, Mapp said.
Several people who called the radio show Wednesday asked about the ability of residents to register for a "mercy ship" departing the territory this weekend through the Department of Tourism. According to program host Addie Ottley, the ship was able to take 1,000 residents from San Juan, 750 from St. Croix, 200 from St. John and 50 from St. Thomas, but residents had to pre-register at the department's visitor centers.
According to Tourism officials calling in Wednesday, the visitor center on St. Thomas was closed, but centers on St. John and St. Croix are open from noon to 3 p.m. It wasn't clear during the program of more ships were scheduled or how the number of passengers per island was determined.