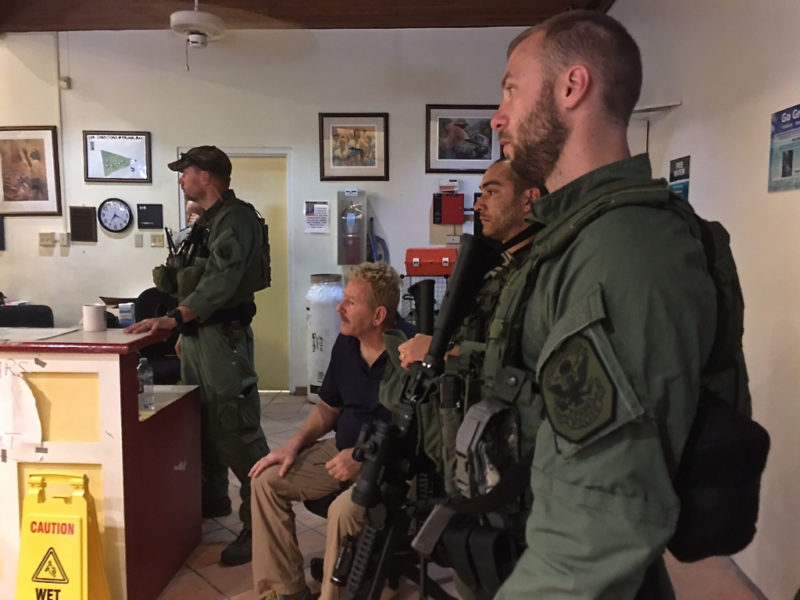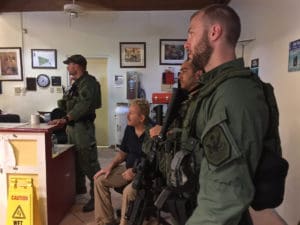 St. John has at least five days of food and water stored, and further relief supplies are on the way, according to John Covell, who is coordinating FEMA's response to the twin disasters of Hurricanes Irma and Maria.
Covell made the comments Friday morning during the daily meeting of first responders at the National Park Service building. Covell, who organized the recovery efforts in New York after Hurricane Sandy, said St. John is "still in a purely response phase."
Several private relief groups are lending a hand alongside such governmental agencies and NGOs as FEMA, the Red Cross, the V.I. Territorial Emergency Management Agency and various branches of the U.S. military.
Country singer Kenny Chesney, who owns a home on the island, has spearheaded a relief effort since the days immediately after Irma hit St. John. His group of volunteers has been led by Jeff Quinlan.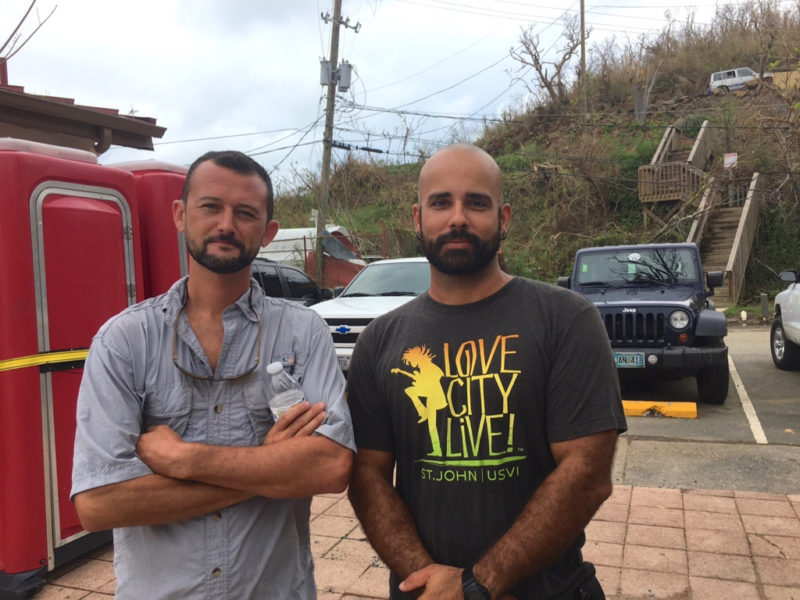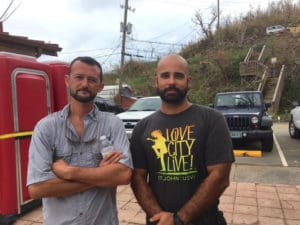 "We're tying to be as quiet as we can," Quinlan said, acknowledging the group has been bringing in supplies by private planes since the island was blasted by Irma. The first priority was getting medicine. They have brought in insulin, blood pressure medicine, broad spectrum antibiotics, tetanus shots, multivitamins, baby formula and diapers.
Across the island, the name "Kenny" has been used a lot – "She got out on Kenny's plane," or "Kenny provided these generators." You hear his name invoked a lot over the territory, residents have said.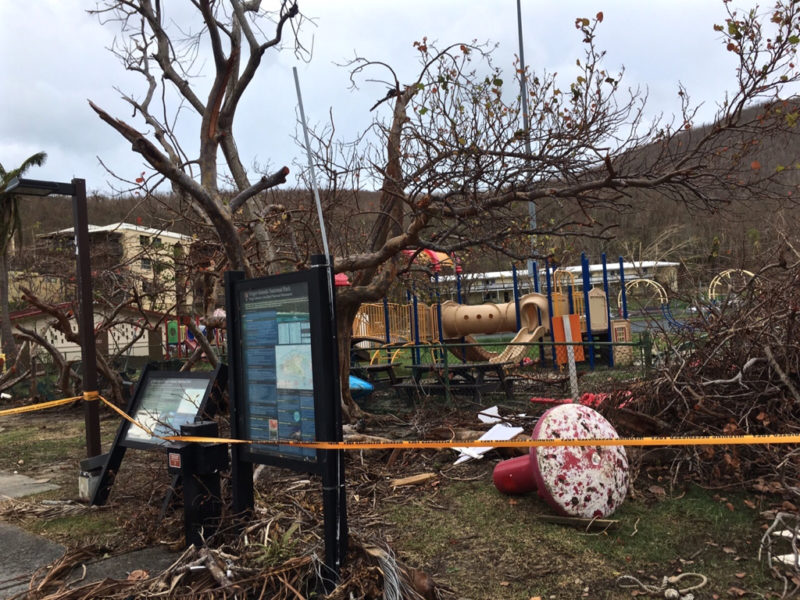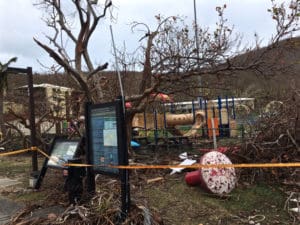 Another private effort is the Bloomberg Group, sponsored by Michael Bloomberg, the billionaire who was mayor of New York City when Sandy hit it in October 2012. Working with VITEMA, the Bloomberg Group has been working on power restoration efforts – both short term, repairing the existing system, and long term, looking at the future of power generation and distribution in the territory.
The group has also provided cots, food, water and many other relief supplies, and helped conduct search and rescue operations.
St. John's wastewater treatment plant began operating again Friday. Covell said that while there may be some sewage smell association with the operation at first, there is no risk of sewage spilling.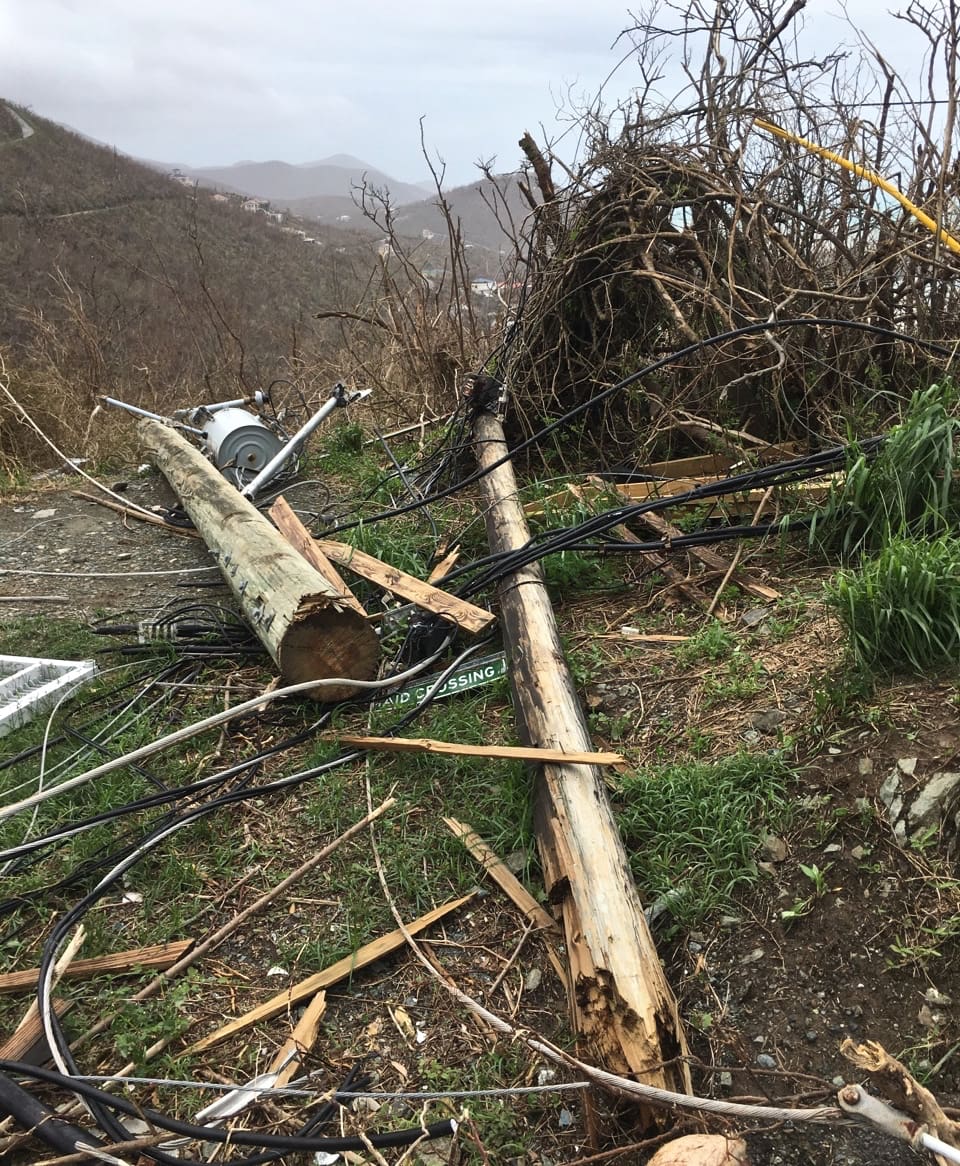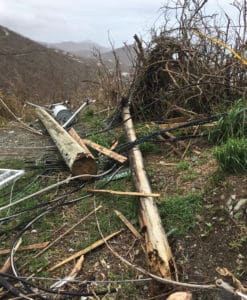 Covell urged St. Johnians to be conservative in their use of fuel both in driving and operating generators.
The Myrah Keating Smith Clinic on Friday was expecting the Navy's Disaster Medical Assistance Team is expected to return very soon. DMAT helped stabilize the clinic after Irma hit and stocked it with medical supplies before pulling out before Maria arrived.
In the meantime, Covell said, relief organizers are considering using the Morris deCastro Clinic in Cruz Bay, for general medical purposes.
Irving Mason, of VITEMA, said 96 people sheltered Thursday night at the shelter at Julius Sprauve School.
The Cruz Bay restaurants Longboard and The Landing have enough food on hand for three days worth of meals. They are contracted to provide a thousand meals a day. And these are real meals, not processed, preserved Army MREs (meals, ready to eat) which have been distributed widely across the territory in the days since Irma struck. The menu at Longboard Friday included roasted cauliflower, fresh cole slaw, and mashed potatoes with a meat sauce.
VITEMA has resumed distributing food and water Friday at the Cruz Bay Ball Park and at the Coral Bay fire station.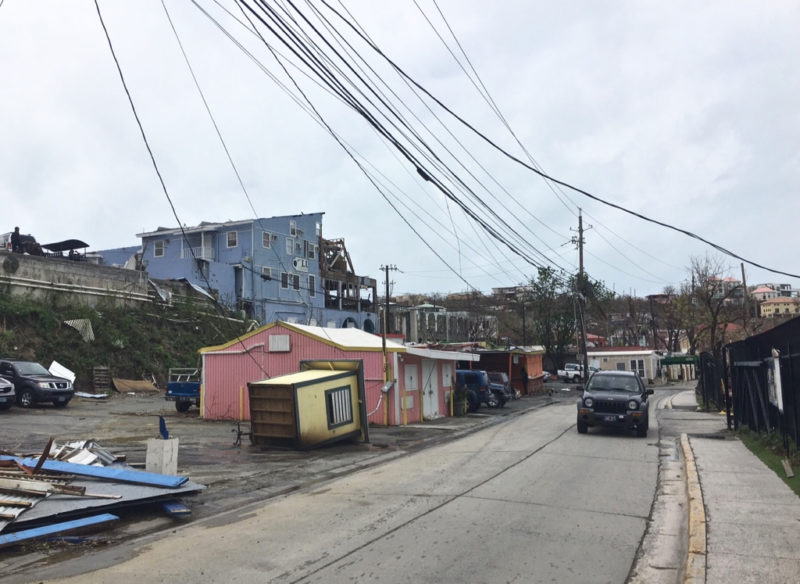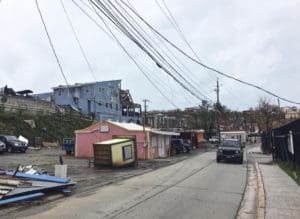 Covell said he also has asked for "disaster ATMs," mobile cash machines that are not tied to a specific bank. The machines apparently also come with their own armed security guards.
During Friday's FEMAS meeting, Covell also reminded residents to turn off their generators and let them cool before adding fuel. There has already been a medical emergency because someone failed to do that.
Jon Bergeron of the National Park Service said the park is working to help a maintenance crew get home to Puerto Rico. The crew was on St. John helping at the park before Maria hit, and have been stranded on St. Joseph ever since, unable to get home to check on their own homes and families.
Laurie Bottiger, head of Gifft Hill School, is asking for extra help this weekend putting the campus back together for the asked for help putting the school's campus back together for the start of school Monday.
Students who are already enrolled will have class Monday from 10 a.m. to 2 p.m.
Parents who want to enroll students, from pre-kindergarten through 12th grade, can meet with Bottiger at noon Monday and the school will try to find a place for them.