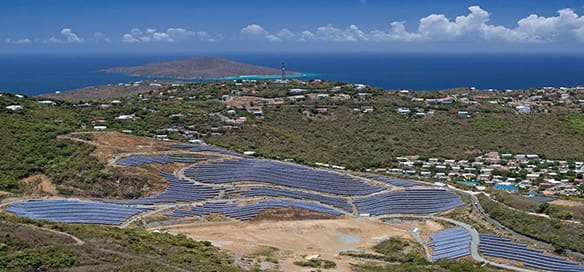 AES Distributed Energy (U.S. Virgin Island Solar) site located on Donoe Road on St. Thomas has been badly damaged and the protective security fence has been compromised. For public safety, AES asks for cooperation from all to stay away from the surrounding area, including Donoe Road, so that equipment can be gathered back to the solar site.
Unauthorized access on the property is considered trespassing.
If residents have equipment on their property to be collected for return, please telephone +1 303.444.3020 between the hours of 11 a.m. and 4 p.m. (ET); an AES representative will take information necessary to retrieve the equipment.
For any other concerns or questions directly regarding the USVI Solar site, contact +1 720.496.3878 during the same hours.
Inquiries regarding power outages and grid-related electrical hazards should be addressed to WAPA.