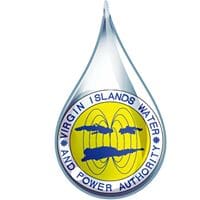 It is with deep regret, sorrow and a sense of great loss that I must advise our community of an accident which claimed the life of a WAPA lineman on St. Thomas this evening.
While I cannot, at this time, speak to the circumstances of the accident, I can confirm that the lineman was part of a hurricane restoration crew working in the Sugar Estate area when the incident occurred.
[Since this was orginally written, the name of the lineman has been released: Jason Julius, first-class lineman. He was 45 years old and worked for WAPA for 12 years.]
The men and women of the Virgin Islands Water and Power Authority and the members of the Authority's governing board join me in offering our deepest condolences to his family who today suffered the greatest loss.
Out of respect for the ultimate sacrifice made by this member of the WAPA family, a halt has been ordered to all hurricane restoration work in both districts on Wednesday. Members of the WAPA family are encouraged to use this day to reflect on the sacrifices our linemen and plant personnel make each day in producing and distributing electrical service to the people of the Virgin Islands.
We ask for the prayers of the entire community as we go through a most difficult period during already trying circumstances.
CEO Julio A. Rhymer Sr., Virgin Islands Water and Power Authority