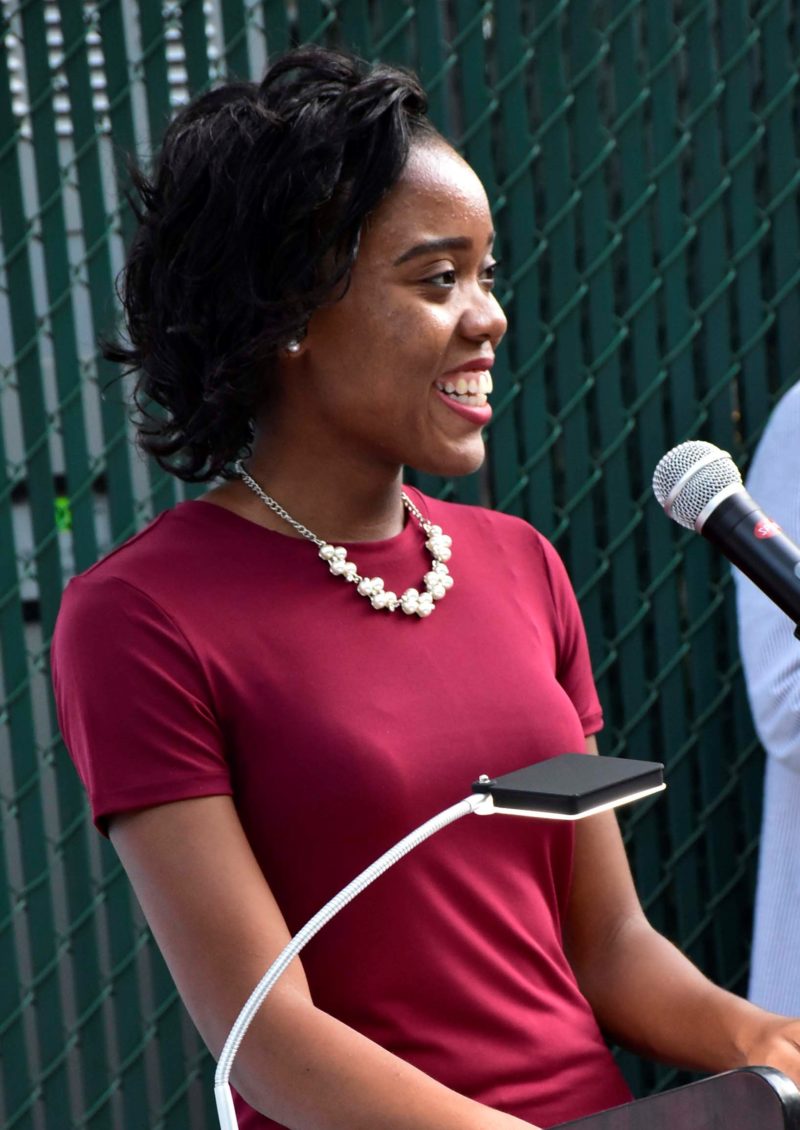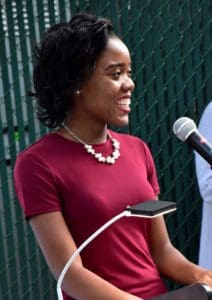 Sponsored by First Bank VI, the Community Foundation of the Virgin Islands (CFVI) hosted its annual awards reception on Aug. 3 to honor its donors, community partners, scholarship recipients and grantees. Students, parents and friends of the foundation came together at the Prior-Jollek Courtyard at Antilles School to celebrate achievements and recognize individuals who are making a difference in the community.
This year, the CFVI awarded a total of $150,000 in summer grants and academic scholarships to V.I. students. Grants were awarded to local agencies to provide summer enrichment scholarships to foster children and children with high financial need throughout the territory. Funds for these grants were provided through the generosity of donors who make annual donations to the foundation.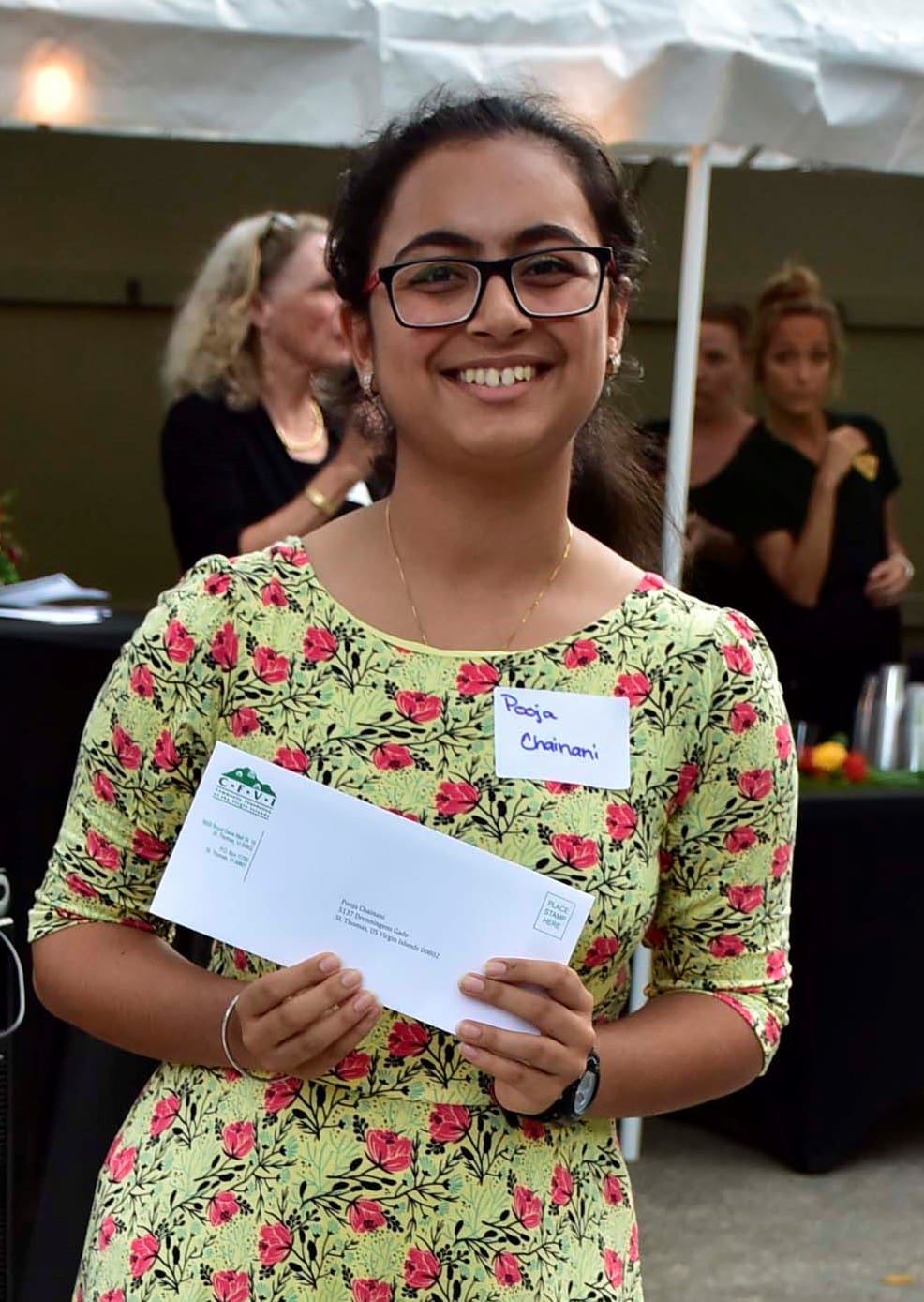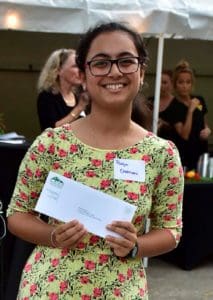 Thanks to CFVI's scholarship fund donors and other community partners, undergraduate, graduate and first-generation students will also have financial support to attend schools such as Temple University, Emerson College, Interlochen Arts Academy and the University of the Virgin Islands. CFVI scholarships range from $1,000 — $6,000.
For the very first time, CFVI awarded scholarships to students at the Wheatley Skills Center through the Senator Marvin Blyden Scholarship Fund. Scholarship applications are still available for students that are currently enrolled at the Wheatley Skills Center on St. Thomas. Eligible applicants should apply at cfvi.fluidreview.com. The submission deadline is Sept. 30.
If an organization or business is interested in awarding scholarships, it should consider establishing a scholarship fund at CFVI. The scholarship application, review and award process are managed by the Community Foundation. All that is needed is to name the fund and begin fundraising for 2018.
For more information, contact CFVI's Development Director Katrin Braddell at katrinb@cfvi.net.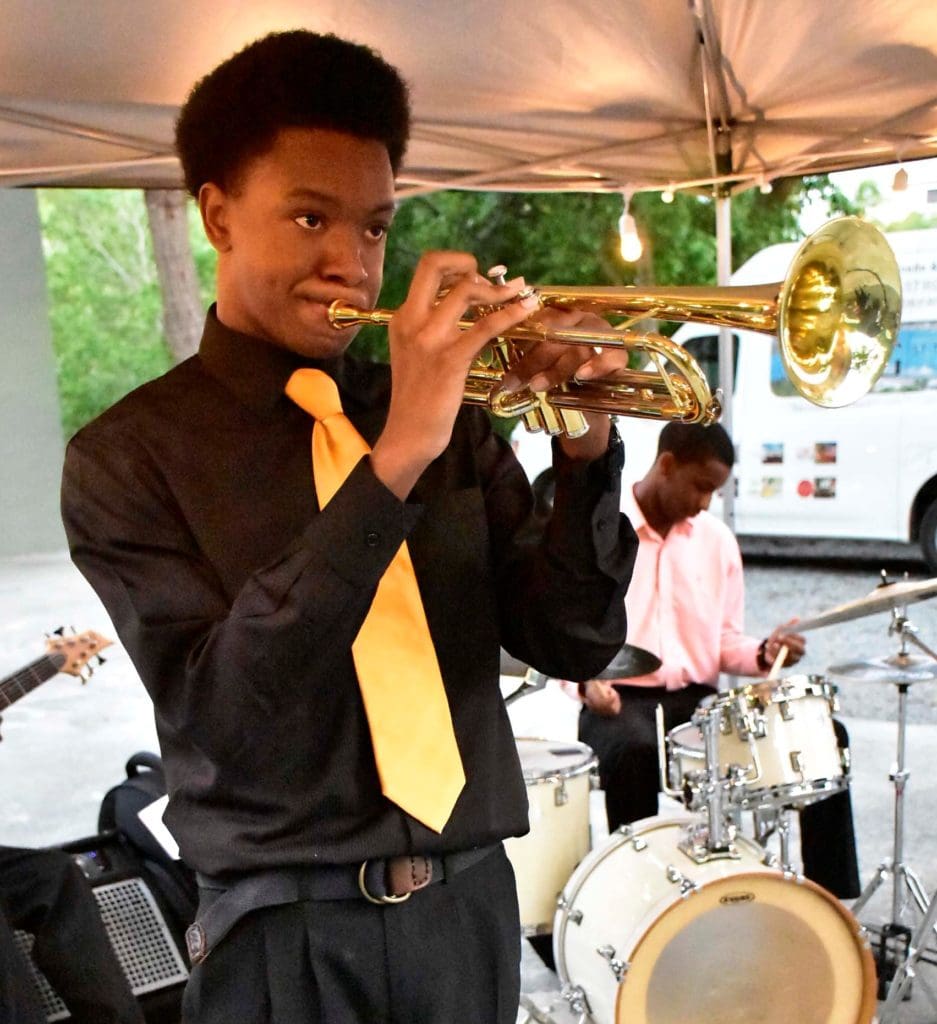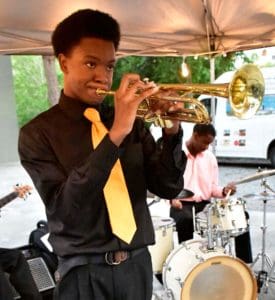 Applications for CFVI grants and scholarships are managed at cfvi.fluidreview.com.
For more information about the many offerings, visit the Web site at www.cfvi.net.
CFVI has awarded scholarships to V.I. students since 1996. The foundation wants to keep in touch with as many of its past scholarship recipients as possible and asks that "scholarship alumni" contact it at 774-6031 or visit the Web site at http://www.cfvi.net/ to fill out the scholarship recipient questionnaire.
##
For more than 25 years, the Community Foundation of the Virgin Islands has been bringing positive changes in the territory through programs committed to youth, learning, family support and the environment. With a professional staff and a volunteer board of directors composed of local community leaders, CFVI is a leading advocate and supporter of programs that give children the best starts possible while ensuring opportunity and sustainability for our community in the future. CFVI operates or funds close to 50 community programs including KIDS COUNT, scholarships, teacher grants, and emergency grants to families and elderly residents of the USVI. CFVI is a registered non-profit organization entirely supported by individual donors, grants, trusts, corporate donations and estate planning.


This is the list of all recipients and their awards:
2017 Academic Scholarship Recipients
| | | |
| --- | --- | --- |
| Recipient | Scholarship/ Grant | Island |
| Adesha Gumbs | Alexander Farrelly Scholarship | St. Thomas |
| Ajayi Pickering-Haynes | Anna Greene Walsh Scholarship | St. Thomas |
| Chasen Richards | Anna Greene Walsh Scholarship | St. Croix |
| Cyana Francis | Anna Greene Walsh Scholarship | St. Thomas |
| Denzel Laurent | Anna Greene Walsh Scholarship | St. Thomas |
| Georgerine Wright | Anna Greene Walsh Scholarship | St. Thomas |
| Iyahnna Hiss | Anna Greene Walsh Scholarship | St. Croix |
| J'Had Ferris | Anna Greene Walsh Scholarship | St. Croix |
| Keesha Stuart | Anna Greene Walsh Scholarship | St. Thomas |
| Nirisha Commodore | Artrelle M. Wheatley | St. Thomas |
| George Francis II | Blackhall Scholarship Award | St. Thomas |
| Dalissa Lettsome | CAHS Class of 1951 Scholarship | St. Thomas |
| De'Umee Liburd | CAHS Class of 1951 Scholarship | St. Thomas |
| Amal Bryson | Coral World Scholarship | St. Croix |
| Habeeba O'Neil | Falek Family Fund Scholarhip | St. Croix |
| Alex Cintron | Heavy Materials Scholarship | St. Croix |
| Ameera Mustafa | Heavy Materials Scholarship | St. Croix |
| Briault Atemazem | Heavy Materials Scholarship | St. Thomas |
| Cassia Smith | Heavy Materials Scholarship | St. Croix |
| Chanae Ottley | Heavy Materials Scholarship | St. Croix |
| Iris Battiste | Heavy Materials Scholarship | St. Croix |
| Mhina Barry | Heavy Materials Scholarship | St. Croix |
| Pooja Chainani | Heavy Materials Scholarship | St. Thomas |
| Shaquanee Fenton | Heavy Materials Scholarship | St. Croix |
| Stuart Liburd, Jr. | Heavy Materials Scholarship | St. Thomas |
| Tori Huyghue (2014) | Isaac & Rebecca Paiewonsky Scholarship | St. Thomas |
| Joash Lake (2015) | Isaac & Rebecca Paiewonsky Scholarship | St. Thomas |
| Tommy Wise (2016) | Isaac & Rebecca Paiewonsky Scholarship | St. Thomas |
| Diamond Lewis (2017) | Isaac & Rebecca Paiewonsky Scholarship | St. Thomas |
| Brianna Berry | Junior Angels Scholarship | St. Thomas |
| Addis Miller | Kitty Koenig-Probyn Scholarship | St. Thomas |
| Malik Alexander | Kym's Kids Caribbean Scholarship | St. Thomas |
| Shadora'h Donadelle | Kym's Kids Scholarship | St. Thomas |
| Ja'Shonique Greenaway | Kym's Kids Caribbean Scholarship | St. Thomas |
| Shirmara O'Garro | Kym's Kids Caribbean Scholarship | St. Thomas |
| Mariamma Richards | Kym's Kids Caribbean Scholarship | St. Thomas |
| Yari Munoz | Kym's Kids Caribbean Scholarship | St. Thomas |
| Arnon Nickie | Lana Vento Scholarship | St. Croix |
| Antonio Farchette(Graduate) | Lana Vento Scholarship | St. Croix |
| Jan-Alexis Barry (Graduate) | Lana Vento Scholarship | St. Thomas |
| Louisa Fredey | Lana Vento Scholarship | St. Thomas |
| Tekettay Ludvig | Lana Vento Scholarship | St. Thomas |
| Chinique Charles | Marvin A. Blyden Scholarship | St. Thomas |
| Makeda Mills | Marvin A. Blyden Scholarship | St. Thomas |
| Mariamma Richards | Marvin A. Blyden Scholarship | St. Thomas |
| P'Azhae Harrigan | Marvin A. Blyden Scholarship | St. Thomas |
| Shanique Henley (Wheatley Skills Center) | Marvin A. Blyden Scholarship | St. Thomas |
| Alliyah Desout | Milan & Aliki Glumidge Memorial Scholars | St. Thomas |
| Nisha Hodge | NSL Graduate Studies Scholarship | St. Thomas |
| Shanik George | Next Generation Scholar Award | St. Thomas |
| Ella Barr | Prior Family Foundation Performing Arts Scholarship | St. Thomas |
| Isis Collier | Prior Family Foundation Performing Arts Scholarship | St. Thomas |
| Maurice Hansby | Prior Family Foundation Performing Arts Scholarship | St. Thomas |
| Joshua Farrell | Prior Family Foundation Performing Arts Scholarship | St. Thomas |
| Junia Washington | Prior Family Foundation Performing Arts Scholarship | St. Thomas |
| Hillori Norford | Subbase Drydock, Inc. Scholarship | St. Thomas |
| LeeAnn Knight | Subbase Drydock, Inc. Scholarship | St. Croix |
| Summer Jose | Subbase Drydock, Inc. Scholarship | St. Thomas |
| Yudelka Acevedo | Subbase Drydock, Inc Scholarship | St. Croix |
| Michael Carraciolo | Theodore E. Sharp Scholar Award | St. Thomas |
| Lester Frett | Tunick Family Fund Scholarship | St. Thomas |
| Larisma Maduro | Whitley E. A. Williams Scholarship | St. John |
2017 Summer Grant Recipients
| | | |
| --- | --- | --- |
| Daniel Newton | Jaci Silverberg Trumpet Award | St. Thomas |
| Department of Human Services | 2017 CFVI Summer Grants | St. Thomas- St. John |
| Keshawn Hardy | Jerry Silverberg Trumpet Award | St. Croix |
| Lutheran Social Services | 2017 CFVI Summer Grants | St. Croix |
| PSP Summer Camp | 2017 CFVI Summer Grants | St. Thomas-St. John |
| World Ocean School | 2017 CFVI Summer Grants | St. Croix |
| University of the Virgin Islands Math Behind the Science Program | J. Raymond Jones Fund Grant | USVI |
| VI Children's Museum | 2017 CFVI Summer Grants | St. Thomas-St. John |