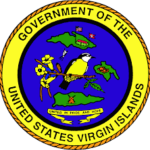 The V.I. Bureau of Economic Research (BER) is launching a new Web site that is still under the URL:
www.usviber.org
. The new features of the site make it more user-friendly and allows users to access publications such as the Economic and Tourism Indicators, Inflation Rate, U.S. Virgin Islands socioeconomic studies and other economic-related data. The focus of the Web site is to promote the economic development of the territory, according to a press release issued Monday by Director of BER Bernadette V.M. Melendez.
Funding for the site was made possible through a grant from the U.S. Department of Commerce's Economic Development Administration (USDOC EDA). In order in for the territory to receive continued funding from the USDOC EDA, it must have an active Comprehensive Economic Development Strategy Committee and document in place. Therefore, the Web site will communicate the importance of the economic development and the Comprehensive Economic Development Strategy (CEDS) process.
This will help the public to understand the CEDS, its processes, guidelines and regulations, and the U.S. Economic Development Administration's role with communities involved in the CEDS. The site will continuously update the community on the status of the CEDS priority projects or economic activities engaged by both the territory and its federal partners. Additionally,
Highlight Territorial Projects funded by the U.S. Economic Development Administration
Community Discussion Forums regarding socioeconomic development and planning
Listing of Funding Opportunities for government and private sector entities