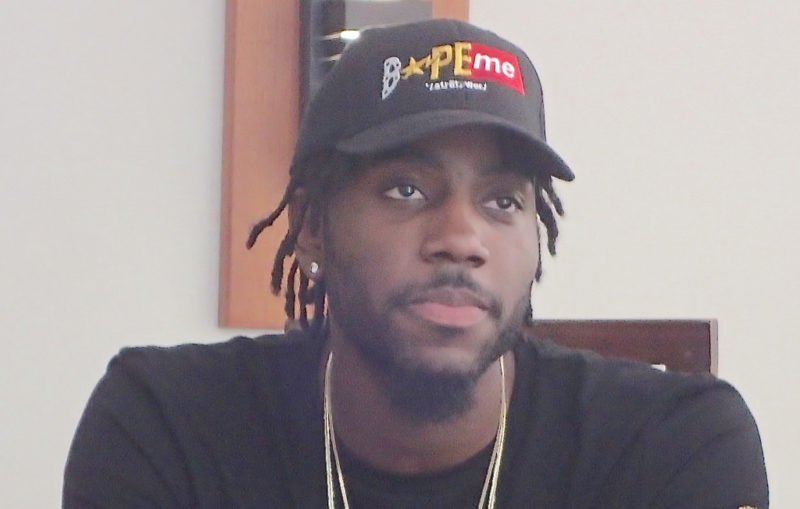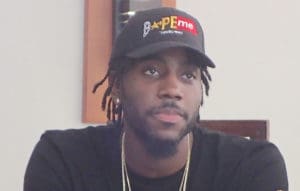 Rakeem Christmas, who for the last two years has played center for the NBA's Indiana Pacer. returned home to St. Croix to host a series of youth events this week and open a basketball court, funded by the Christmas Foundation, for the Frederiksted Boys' and Girls' Club.
Christmas lived on St. Croix from the age of two to 13, and was cared for by his grandmother after his mother died at the age of 28. He moved to Chicago to live with an aunt and her family from his high school years until college. He played college ball at Syracuse University and is the first basketball player for the team to complete his undergraduate degree in three years.
After being the 38th pick in the 2015 NBA draft by the Minnesota Timberwolves, Christmas was traded to Cleveland and then Indiana. His debut was the final game of the season against the Milwaukee Bucks – he made four points and completed both field goal attempts.
On Monday, Christmas visited the Youth Rehabilitation Center and on Tuesday and Wednesday, Christmas and other athletes will coach basketball camps on St. Thomas and St. Croix. Joining Christmas will be Jerami Grant of the Oklahoma City Thunder, Chris McCullough, Washington Wizards and Quinn Cook from the New Orleans Pelicans. Roc Nation Rapper Jada Kiss and others are scheduled to attend events.
The highlight of the week will be Saturday at the St. Croix Educational Complex when an all-star team from St. Thomas and St. John will face a St. Croix all-star team. Prizes will be given for a skills challenge, a dunk contest and a three-point shoot out.
Christmas in July includes a VIP reception and silent auction at the Captain Morgan Visitor Center Thursday night and a street party at the Caravelle Hotel Friday night.
Tickets for the reception and the basketball game are available at Urban Threadz on St. Thomas and St. Croix and at Christmasbasketball.com. Donations can be made on the website as well.
The goal of the all-volunteer Christmas Foundation is to resurface 20 basketball courts in the territory, said Amira Joseph, foundation manager and the aunt who raised the basketball player.
The first court, at the Frederiksted Boys' and Girls' Club, cost more than $65,000, and will be dedicated Saturday. The court was laid with two feet of concrete, covered by outdoor tiles and includes bleachers. Darren Henry, of V.I. Industrial, the contractor, said there were a lot of mahogany seedlings that slowed the work, but his company will support future construction.
Neil Canton, Boys and Girls Club executive director, said the basketball court will help the organization attract more teens for after-school sports.
On Monday, while announcing the "Christmas in July" schedule, the star athlete said he returned to St. Croix again this year, to give back to the community and "put a smile on kids' faces." He said he has been lucky in his career path and wants to share his good fortune with Virgin Islands youth.
"Growing up, I didn't have anyone like myself coming back here," to support young people, he said.
Just last week, Christmas was put on waivers after reinjuring his ankle. As a result, the Pacers can avoid paying most of his $1.5 million salary.