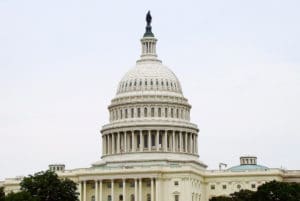 Gov. Kenneth Mapp met with Interior Acting Assistant Secretary for Insular Areas Nikolao Pula and other officials Tuesday to discuss issues facing the territory.
According to the Department of the Interior, the discussions covered infrastructure challenges related to the hospitals and Mapp's efforts to bring greater fiscal stability to the territory.
Mapp's trip coincided with the release of $704,000 in federal technical and maintenance assistance funding through the Office of Insular Affairs. Funds will be used to explore potential manufacturing and production in food and agricultural products and to save costs and improve water distribution and maintenance and prison safety.
"The governor and I were able to have frank discussions on his priorities for the U.S. Virgin Islands," Pula said in a statement, adding that he is pleased OIA is able "to provide some assistance to worthy projects that will directly impact and enhance the government's ability to deliver services and opportunities."
The new money includes:
– $250,000 to the V.I. Economic Development Authority to analyze the feasibility of processing and packing local fruits and other agricultural plants to increase food resiliency and food security, and to study how favorite local foods and plants can be produced for local consumption, gifts and export. The grant will be used to help explore whether an existing cottage industry can be expanded to larger scale manufacturing and provide a much-needed economic boost to the territory. This is a first-time funded project.
– $100,000 to the V.I. Bureau of Corrections to help meet a longstanding court ordered settlement agreements to improve the health and safety of its prisoners. The projects include comprehensive preventive maintenance for sanitation and environmental health and fire and life safety. Money is also provided for training, materials and supplies. Three facilities in the territory hold 600 inmates.
– $104,000 to the V.I. Water and Power Authority to buy a hydraulic excavator and a compact roller to help repair water main breaks and repair streets, sidewalks and roads after digging. According to Interior, WAPA will save money it used to spend on renting equipment.
– $250,000 to prepare a Water Systems Master Plan for St. Thomas and St. John. The money will pay to update the 30-year-old plan and identify rehabilitation, expansion, and efficiency-improving projects for water systems in the territory for the next 20 years.