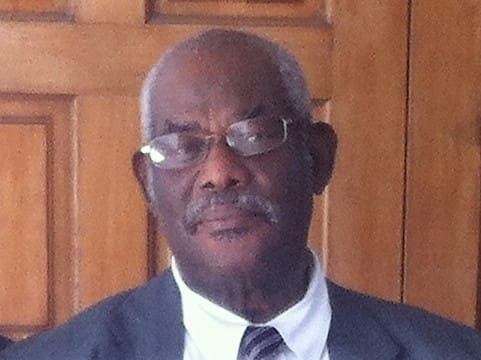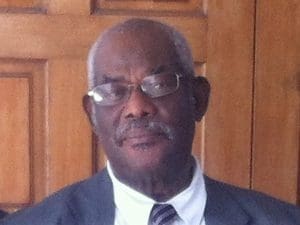 Neville Oscar Maynard Sr. of St. Thomas died on May 24 in Virginia Beach, Va., at the age of 79.
Neville was preceded in death by his parents: James and Jane Maynard; children: Oscar Maynard, Brian Maynard, Ingrid Maynard and Joy Maynard; sisters: Mildred Maynard and Evelyn Solomon; and brothers: Cecil Maynard and Robert Maynard.
He leaves behind to celebrate his life and legacy his wife of 55 years, Janet Irene Maynard; children: Debbie "Phaciel" Maynard, Brian "Yellowman" Maynard, Jasmine "Niffels" Maynard-Lloyd, Erica "Twigs" Maynard-White, Denise "Wezzy" Maynard, Anna "Nana" Williams and Neville "Peck" Maynard Jr.; special adopted son, William "Shorty" Peters; grandchildren: Natalie Maynard, Tessa Maynard, Brian Maynard Jr., Nathanial Lloyd, Isaiah Lloyd, Bria Maynard and Jaheema Maynard; special adopted grandchildren: Tatiana Hernandez, Rashod Gibson, Tyree Gibson and Aaron Brown; and great-grandchildren: Teshel Browne, Nieme Browne, Brianna Davis and Zayden Barber.
He is also survived by brothers: Winston Maynard, Paget Maynard, James "Ken" Gaton and Terrance Joseph; sisters: Kathleen Osborne, Ena Callendar, Shermel Osborne, Emily Movita Edwards, Mildred Jacobs, Evelyn Hanley and Maisie Hodge; daughter-in-law, Jasmine Browne-Maynard; sons-in-law: Hudson Lloyd and Rhandi "Ribs" White; sisters-in-law: Sylvia Martin and Mona Joseph: brothers-in-law: Peter Gumbs, Rupert Gumbs, Earl Osborne, Roi Simmonds and Leroy Hodge; special friends: William "Willy" Nisbett and Ellsworth "Jonesy" Jones; as well as a host of nieces, nephews and friends too numerous to mention.
Relatives and friends are respectfully invited to attend the first viewing from 5-7 p.m. on Friday, June 16, at Hurley Funeral Home. A traditional wake will follow immediately after at Nisbett Cabinet Shop in Sub Base. A second viewing will be held at 9 a.m. followed by a Celebration of Life Service at 10 a.m. on Saturday, June 17, at St. Andrew's Episcopal Church. Interment will be at Western Cemetery. May his soul rest in peace.
Arrangements are under the care of Hurley Funeral Home and Cremation Center of St. Thomas, St. John, St. Croix and Tortola.
For directions and online condolences, please visit