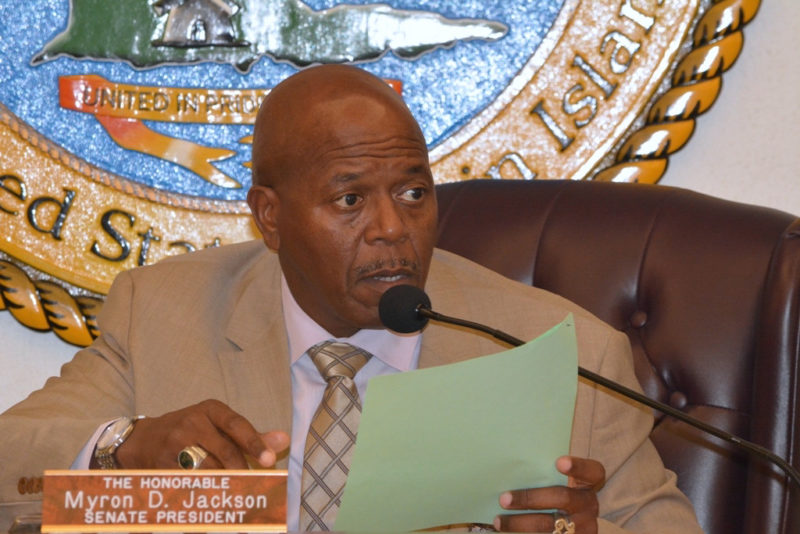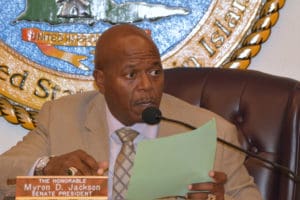 Senators voted to transfer ownership of the historic Estate Catherineberg house from the West Indian Company to the Division of Property and Procurement, without an actual purchase, during their session Wednesday.
WICO would still be able to offset the cost on its past-due payments in lieu of taxes.
Originally, the senate considered a bill both to pay WICO for the building by offsetting its Payment in Lieu of Taxes, and to reduce the company's payment in lieu of taxes. But senators amended the measure in committee to keep the PILOT unchanged. During session, senators also approved an amendment from four senators, including Sen. Alicia "Chucky" Hansen (I-STX,) changing the transaction to a simple transfer of control.
"WICO is a public entity and the government should not have to purchase Catherineberg from one entity of the government to another," Hansen said.
Her amendment removed some, but not all, language referring to a sale and directed Property and Procurement to oversee the transfer. It left in place a section of the bill saying money WICO owes the government "must be used as an offset in the purchase" of the property.
Voting for the amendment were: Hansen, Sens. Marvin Blyden (D-STT), Dwayne DeGraff (D-STT) Jean Forde (D-STT), Myron Jackson (D-STT), Janette Millin Young (D-STT) Tregenza Roach (I-STT) and Brian Smith (D-At Large). Voting no were Sens. Nereida Rivera-O'Reilly (D-STX) and Kurt Vialet (D-STX). Not voting were: Sens. Novelle Francis (D-STX), Neville James (D-STX) and Sammuel Sanes (D-STX). Sen. Positive Nelson (ICM-STX) was absent.
Jackson proposed the building be used as a decorative arts museum, housing V.I. antiquities, which senators approved. The bill was ultimately passed with Vialet, O'Reilly and James voting no and the other 10 senators present voting yes.