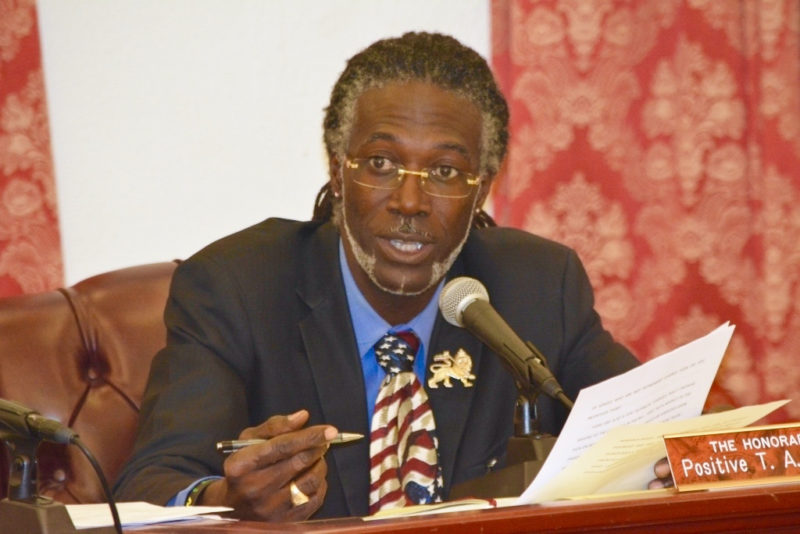 The territory may celebrate June 26-July 3 as Emancipation Week, with an annual proclamation from the governor and various ceremonies and events, if a bill approved in committee becomes law.
The bill also would require private and public employers to pay time and a half to hourly employees who work July 3.
In 1848, Virgin Islanders – led by freed slave Moses Gottlieb, known as "General Buddhoe," a molasses boiler – led the uprising that won freedom for all slaves in the territory. Buddhoe had organized slaves on St. Croix's West End plantations to march on the town of Frederiksted. On July 3 that year, Danish Governor Peter von Scholten issued a proclamation declaring "all unfree in the Danish West Indies are from today free."
Besides occurring many years before the U.S. Civil War and President Lincoln's Emancipation Proclamation, the successful V.I. revolution was one of only a very few successful slave uprisings in history. From biblical times and the story of the Roman slave Spartacus or the Hebrews in Egypt, right through to the 19th century, slave uprisings have almost always been put down with overwhelming force. The enslaved are almost always vastly outgunned.
July 3 is already a V.I. holiday and is commemorated with ceremonies and events, but only in a limited fashion and not in a manner coordinated with the territories' tourism marketing.
A search of news records and V.I. law found no other holiday or event for which private businesses are legally required to pay more than regular wages. V.I. law does mandate paying time and a half to workers who work overtime – a law which overlaps in part with federal overtime pay requirements.
"Many of our ancestors bore the burden of fighting continuously against this institution of chattel slavery … and it doesn't appear that our entire community gives reverence to those who paved the way," Sen. Positive Nelson (ICM-STX) said, introducing his bill to the Workforce Development, Consumer Affairs and Culture Committee.
He said opponents may object to the extra pay provision, but that it was a relatively small burden in light of the importance of the day.
Sen. Myron Jackson (D-STT), the committee chair and a former professional historian, agreed.
"Unlike July 4, the people of the Virgin Islands of the USC, the former Danish West Indies charted their own future by demanding and obtaining their self determination," Jackson said.
"The fact is that today, 100 year later, many in this community and many of those who have made this their home don't know much about the historical narrative of a people of color that took their own self determination into their hands and were able todo so without bloodshed and freed themselves with an ultimatum to the colonial government," he continued.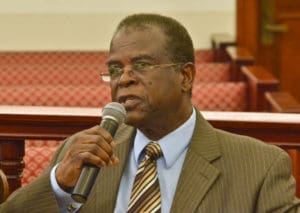 Gerard Emanuel, a historian with the University of the Virgin Islands, pointed to the potential economic and tourism appeal.
"Many islands have made their emancipation celebrations a very large tourist attraction. … This measure can do similar things for the Virgin Islands," Emanuel said.
He said he was disappointed with potential opposition to the pay measure, saying "if any day should be time and a half, it should be that date."
All the senators present were supportive of the importance of commemorating the day, but some questioned the impact of the pay measure.
Sen. Nereida Rivera-O'Reilly (D-STX) said the bill was "well intended and meaningful, but "there is a question of the fiscal impact," asking if the Legislature's post auditor had examined the numbers.
Jackson said there had been no post audit, and O'Reilly said she finds herself "in an uncomfortable position where not supporting the measure as presented today might send the wrong message, that I am somehow insensitive to what we are trying to do or do not understand the significance of it."
"How do you force the private sector (to pay this) particularly in the financial circumstances we find ourselves?" she asked, mentioning recent tax increases and small increases in the V.I. minimum wage.
"As we try to address those challenges we need to also balance the other areas that make us human, that make us whole, that tell our story," she said.
Emanuel said "if this was Puerto Rico there would not even be an argument."
"I hear you but look at where Puerto Rico is today," O'Reilly said.
Jackson later said the bill could be scored by the post auditor before it is considered in the Rules and Judiciary Committee if it is approved in committee.
V.I. Caribbean Cultural Center Director Chenzira Davis-Kahina submitted written testimony supporting the bill on the grounds it was important to promote the cultural heritage of the islands.
"Even amidst adversity, pain, controversy and institutional remnants of colonization, the people, history, cultural heritage and spirit of St. Croix and the entire Virgin Islands ascends with endurance, revolutionary strength, resilience and dignity," Davis-Kahina said.
Representatives of the business community were invited to testify but were not at Wednesday's hearing.
Voting to send the bill to the Rules and Judiciary Committee were: Nelson, Jackson, Sens. Marvin Blyden (D-STT) and Brian Smith (D-At Large). Voting no were O'Reilly and Sen. Janette Millin Young (D-STT). Sen. Alicia "Chucky" Hansen was absent.