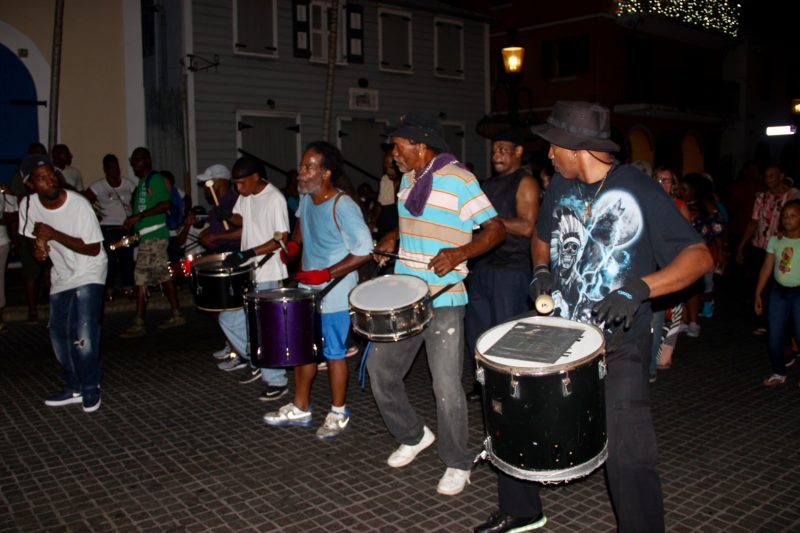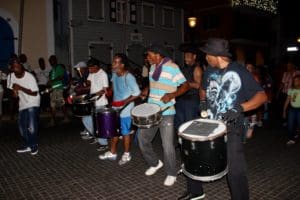 The rhythmic sounds of Quelbe music and the shuffles of hundreds of feet enlivened the streets of Charlotte Amalie on Tuesday evening.
An annual staple of the Carnival lineup, the Quelbe tramp has become a favorite event for seniors to take part in and a special venue for these elders to be celebrated by the community.
Taking off from Rothschild Francis Market Square, the trampers danced their way down Main Street all the way to Carnival Village, playing guitars, maracas, symbols, drums and a number of makeshift instruments.
Also known as 'Scratch Band' and 'Quadrille' music, this grassroots folk music originated in the U.S. Virgin Islands. As a form of oral history, the songs recount everything from historical events to gossip to everyday occurrences on a small island.
Tamal Huyghue, a member of the St. Thomas Traditional Indians troop that preceded the tramp, said, "Quelbe is all about tradition and traditional instruments like drums and calabash. It really brings our culture alive."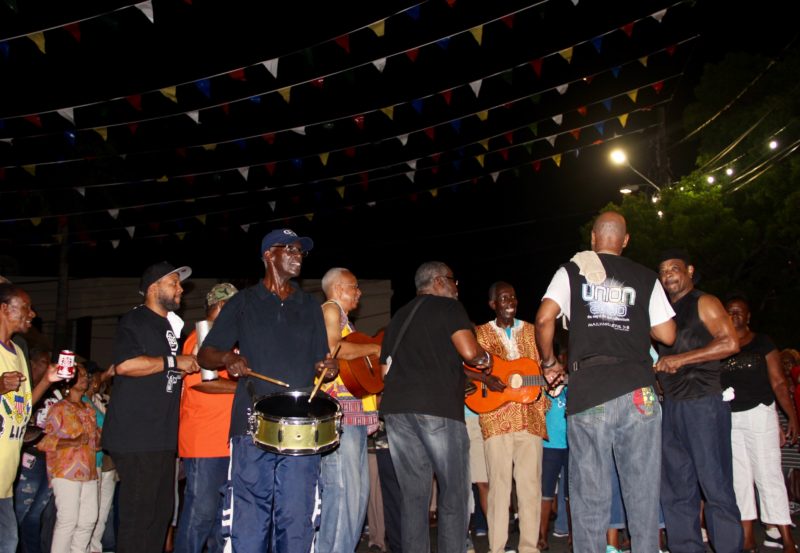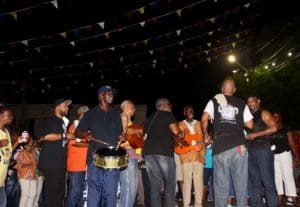 During the trek down Main Street, more people, young and old, joined the tramp as it inched toward the Carnival grounds. Spectators lined the road with many chanting along to the traditional tunes while others filmed the celebration to share it on their social media channels.
Unlike the more coordinated adult and children's parades, the participants in the tramp move along as one clustered group that dances and chants together, a style that speaks to the close unity that Quelbe incites as a traditional music.
Taking a break from tramping, Francis Roberts said she enjoys the energy that the tramp brings out during Carnival.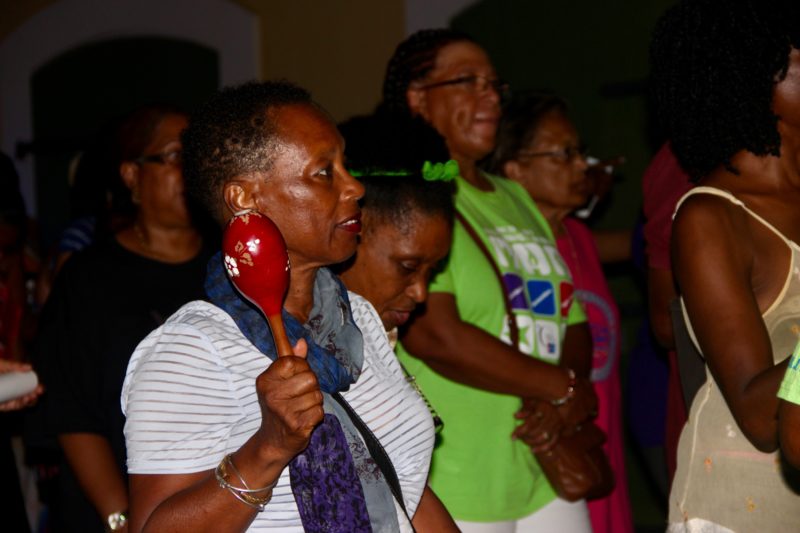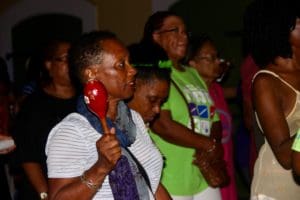 Honoring seniors during carnival is important to Roberts, since they are the cultural keepers and sharers.
"The Quelbe tramp is a celebration of our elders and ensures that we don't forget about our senior people who pass down our cultural traditions," Roberts said.
According to official V.I. legislation, quelbe music is unique to the Virgin Islands.
"Quelbe, the vocal and instrumental style of Virgin Islands' folk music which traces its ancestry to Africa and Europe, and which is a fusion of bamboula rhythms and chants, cariso songs and melodies, is the official traditional music of the Virgin Islands," it reads.
The Rising Stars Steel Orchestra followed the tramp, playing a number of popular tunes to keep the party going well into the evening.