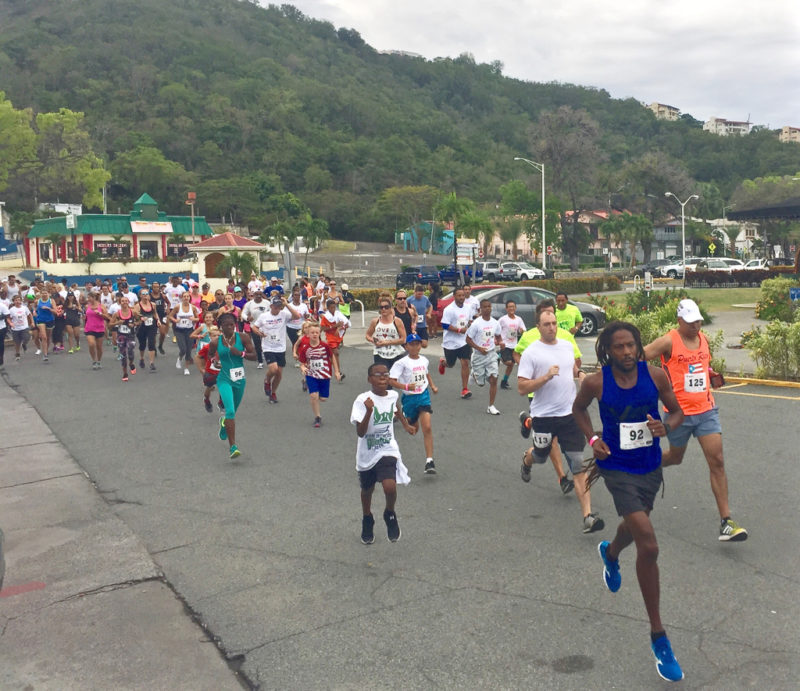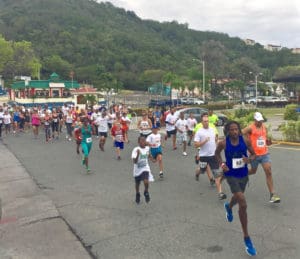 When Shaine and Lauren Gaspard were first told their daughter Ella's diagnosis in late January, they'd never heard of Rett syndrome and had to Google it.
Raising awareness about the rare genetic disease, as well as funds to find a cure, has since become the family's mission. The condition affects brain development and causes severe physical and mental disabilities from early childhood.
The Gaspards were told that their three-year old Ella might not be able to walk in just a few short years. But after receiving this devastating news, they made the decision to channel their energies into advocacy.
"We had two choices: We could either cry about it or we could get out and do something about it," Lauren Gaspard said. "I joined a Facebook support group and then decided to establish a fund to help find a cure."
Drawing almost 200 walkers and runners on Saturday, the Ella's Hope 5K Walk/Run was part of the ongoing effort to raise money for research. The race began in the Port of Sale Mall near Mandel Circle and stretched down to the St. Thomas ferry terminal along the waterfront in Charlotte Amalie.
Ella was first diagnosed with autism at 18 months old, but Shaine Gaspard said that finding out his daughter has Rett syndrome is what really kick-started his goal to shine a light on the condition.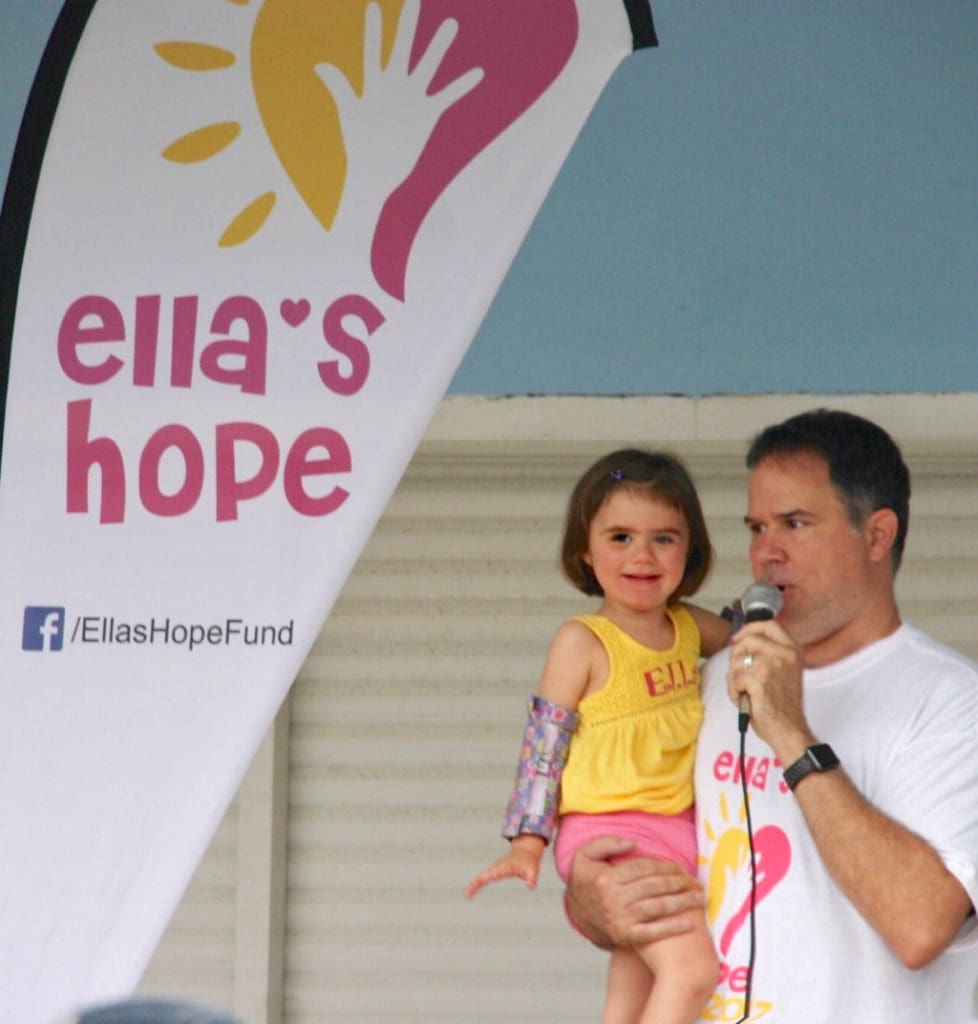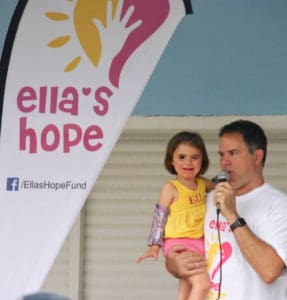 "This has really helped our family come together to turn this into something positive," Shaine Gaspard said, adding that his teenage daughter, Alex, was also involved in setting up the race.
"Awareness is more than the color of a wristband. It's educating yourself, your children and your community," Gaspard continued.
Both Shaine and Lauren Gaspard said they were touched by the support they've received from the community, especially considering they only received their daughter's diagnosis about two and a half months ago.
Monique Simon said that she participated in the race along with her husband and son because they wanted to contribute to raising funds and awareness. Like most others participating in the race, Simon said she wasn't familiar with Rett syndrome until she heard Ella's story.
"The disease and other rare diseases like it could affect anyone and we really need to work to find cures. It's important to come together at events like this," Simon said.
St. Thomas residents weren't the only ones to turn out for the race. Johnnie Medina of Washington state was vacationing on island and heard about the run from the tour operators of a snorkeling trip he took the day before.
Medina, who turned 67 on Saturday, said he couldn't think of a better way to spend his birthday than running for a meaningful cause such as this.
There is currently no cure for Rett syndrome, but speech, occupational and physical therapies do help to slow and manage its symptoms.
Ella's Hope Fund is managed through the Community Foundation of the Virgin Islands. The funds can only be used for research grants.
According to rettsyndrome.org, the disease is most often misdiagnosed as autism, cerebral palsy or non-specific developmental delay. It's almost always seen in girls, but can occur rarely in boys.
Lauren Gaspard said she's hopeful that a cure could be discovered soon. Research scientists recently discovered a way to reverse Rett syndrome in male mice and are now looking to replicate this success in female mice.
From there, it's possible a cure could be applied to people like young Ella.
"We're helping to raise money along with other people from around the world to find a cure, so that Ella might be able to talk someday," said Lauren Gaspard.