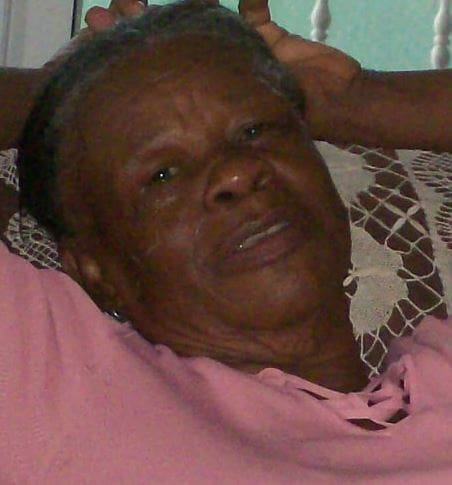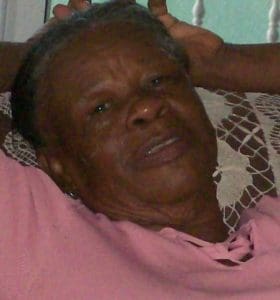 Magdeleine Alphonse nee Willie, also known as "Agie," died on Saturday April 1, at Pavia Hospital in Puerto Rico. She was 72 years old.
Relatives and friends are respectfully invited to attend a viewing from 5-7 p.m., Wednesday April 19, at Turnbull's Funeral Home. A second viewing will take place at 9 a.m. followed by a funeral service at 10 a.m., Thursday, April 20, at Holy Family Catholic Church in Anna's Retreat. Interment will be at Eastern Cemetery in Smith Bay.
Funeral arrangements are by Turnbull's Funeral Home.
Magdeleine Alphonse is survived by her husband, Edward Alphonse, also known as "Eldridge;" sons: John and Edmond Willie and Felix "Eya" Alphonse; daughters: Lima, Karder B. and Edna Alphonse; sisters: Bibiana Willie, also known as "Vovon" or "Tenten," Gaby Willie, also known as "Durina," Marilyn Leshommes and Ismay Henry; and brothers: Thomas Willie, also known as "Havrell" or "Willie," Leonard Willie, also known as "Neenee," Hepborn Willie, Cyrian "Simpo" Joseph, Lennie Leshommes, also known as "Zorm," Ashbury Henry and Andy Mc Combie.
She is also survived by adopted daughters/nieces: Susanna "Willie" Pacquette and Andrina "Ana" Valcent; adopted sons/nephews: Felix Willie, also known as "Talian" and Cornelius Neptune, also known as "Cornie;" and grandchildren: Natasha Charlemagne-Catlin, Yves "Socrates" Alphonse, Sheriska Willie, also known as "Sher" or "Shous," Denyse Jn. Baptiste, Edmond Willie Jr., Yvette "Allyma" Ferdinand, Rahim Selwyn, Ian Alphonse, Vernelle Clery, Yvelle Mac Farlane, Chelsea Moreno and Merkedy Alphonse.
Other survivors include nieces: Mary, Marcina, Shana, Shirlene, Nelta, Brenda, Sandra and Ludina Willie, Sunil and Wynn Joseph; nephews: Abelto, Bob, Thomas, Kieran and Randy Willie, Fimbar Henry and Kallan Joseph; grand- and great-grandnieces: Kardijha Moise, Ariana Willie, Ge'Khyra and Ge' Lheya Bell; grandnephews: Deondre, Daniel, Jeremiah and Jordan Willie, and Khaii Pacquette; special family members: Ermaine Willie, Taschena Willie, Fitz Pacquette, Laura Jn. Charles and Scofield Serville; as well as many other relatives and friends too numerous to mention.
Professional Funeral Services are entrusted to Turnbull's Funeral Home. Telephone: 779-6565; e-mail: turnbullsfuneralhomevi@yahoo.com