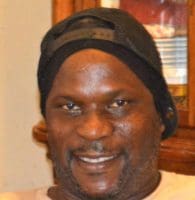 Don A. "Abbadon" Richards of Hi-Tech Towing died on Feb. 12.
He is survived by his mother, Leoneice Joseph; father, Thomas A. Richards; stepfather, Recaldo "Joe" or "Caldo" Joseph; daughter, Yasmine Richards; sisters: Dellareese Herbert, Davon "Monique" Sharpe, Latesha Florent Isaac and Lawren "Grinch" Florent; aunts: Adella Richards, Iris Jarvis, Ursula Richards and Sarah Richards; uncle, Sammy Richards; nieces, nephews and cousins of the Richards, Thomas, Hodge, Mactavious and King families; and many others too numerous to mention.
The first viewing is scheduled for 5-7 p.m., Thursday, Feb. 23, at Turnbull's Funeral Home. A second viewing will take place at 9 a.m. followed by a funeral service at 10 a.m., Friday, Feb. 24, at Church of God of Prophecy. Interment will be at Western Cemetery No. 1.
Professional funeral services are entrusted to Turnbull's Funeral Home.