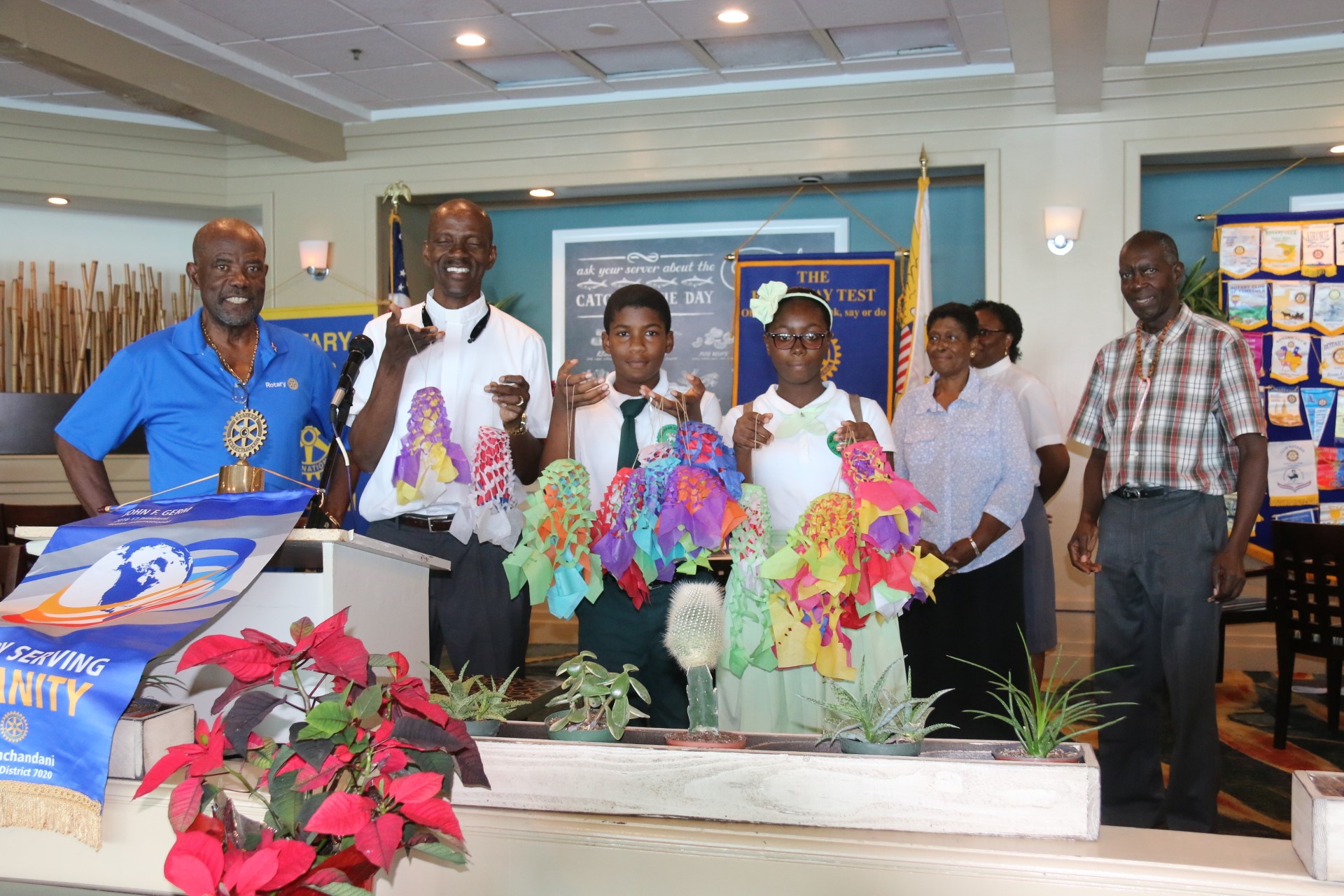 The Moravian School presented Rotary Club St. Thomas II with "Christmas bells," popularly known in the islands as fly "flyah" catchers. Receiving the dozen Christmas gifts on behalf of the club was Ken Hobson, Rotary president. The items were presented by the school's principal, Rev. Dr. Errol Connor, along with 7th grader Latanya McDowell and 6th grader Akim Plaskett.
The Rotary Club gave the school a grant for its cultural arts class. This year, Mrs. Van Beverhoudt came in and taught the students how to make the Virgin Islands Christmas ornament. The students made and used some as giveaways for the annual Christmas program and suggested presenting some to the Rotary Club as a gesture of gratitude for the grant.
Christmas fly catchers have been an important part of the V.I. Christmas tradition for many decades. During the holiday season, in addition to being a part of home décor, it was a means by which many families made a modest income during the season.
Dr. Connor expressed appreciation to the Rotary for fostering the importance of including cultural education and the arts as part of the learning process that will develop well-rounded students.