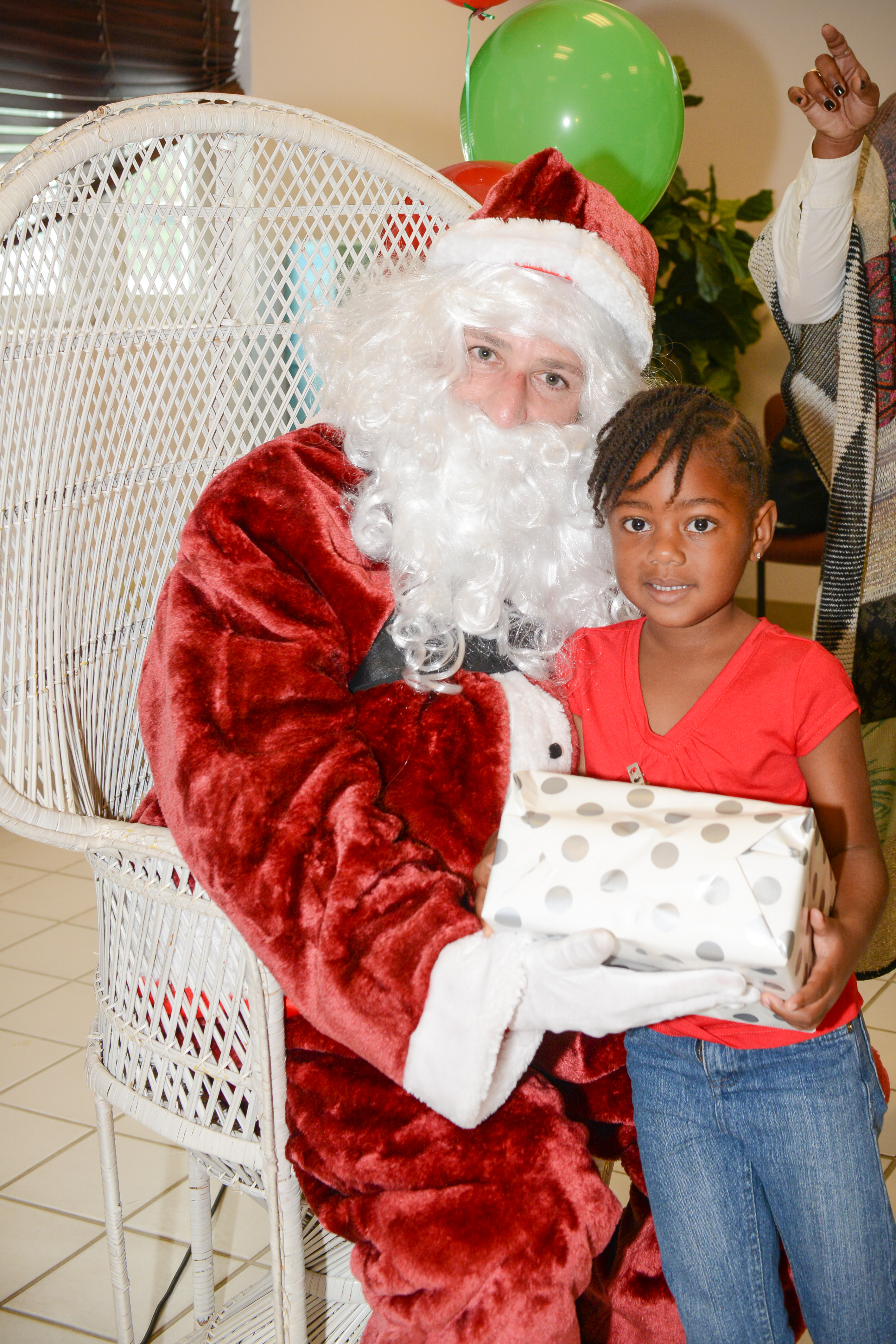 International Capital & Management Company (ICMC) presented the local Head Start Program with over 100 toys during its annual Secret Santa Initiative. Every year, ICMC partners with Head Start to provide gifts and holiday cheer to the students.
Approximately 120 students, ranging from ages two to four from the Sugar Estate and Knud Hansen facilities, were visited by Santa and his helpers. The ICMC team along with Louis Taylor performing on the keyboards, engaged the students by singing Christmas carols including local favorite, "Ma Ma Make Your Johnny Cake," sharing holiday snacks and presenting them with gifts.
"It warms our hearts to see the excitement on the children's faces, as we spread the joy of the season," said Karen Nelson-Hughes, director of community relations. "Initiatives such as this offer all of us at ICMC the opportunity to touch the lives of our little ones and further connect with our neighboring community."
The Head Start program is the largest early childhood education program in the territory, servicing over 800 preschoolers. It is nationally recognized as a foundation for children of low-income parents – providing them with medical and dental screenings, nutrition, education, mental health and social services. The program also partners with the Virgin Islands Department of Education's Special Education Division to provide services to students with disabilities or special needs.
Durene Gruel, a 25-year seasoned teacher at the Sugar Estate Head Start program said, "It was a pleasure to have ICMC with us today. This event meets the needs of children and families, many of whom may have financial constraints."
"At ICMC, we value the youth of our community and recognize the importance of a strong foundation," said Cornel Williams, ICMC president. "We are very glad to spread the holiday cheer to our local Head Start program and are pleased to continue to connect with our community in very meaningful ways." For more information, contact Karen Nelson-Hughes at hughesk@icmcvi.com or by phone at 777-1302.