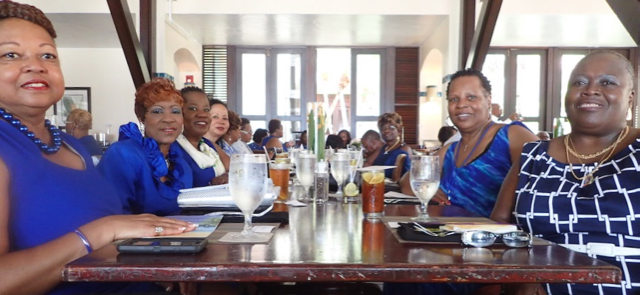 Hundreds of Freemasons and members of the Order of the Eastern Star from around the world convened on St. Croix Saturday to celebrate establishing the Prince Hall Grand Lodge of the Virgin Islands – incorporating lodges from the mainland and overseas.
Until now, members of the organization's local lodges on St. Croix and St. Thomas were affiliated with grand lodges in Oklahoma, Louisiana, Maryland, Dubai, Saudi Arabia and Iraq. The V.I. Grand Lodge includes eight lodges from those areas.
Gov. Kenneth Mapp and V.I. Brig. Gen. Deborah Howell greeted the 247 men in tuxedoes and women in royal blue gowns at a luncheon on Saturday at the Renaissance St. Croix Carambola Resort and Spa.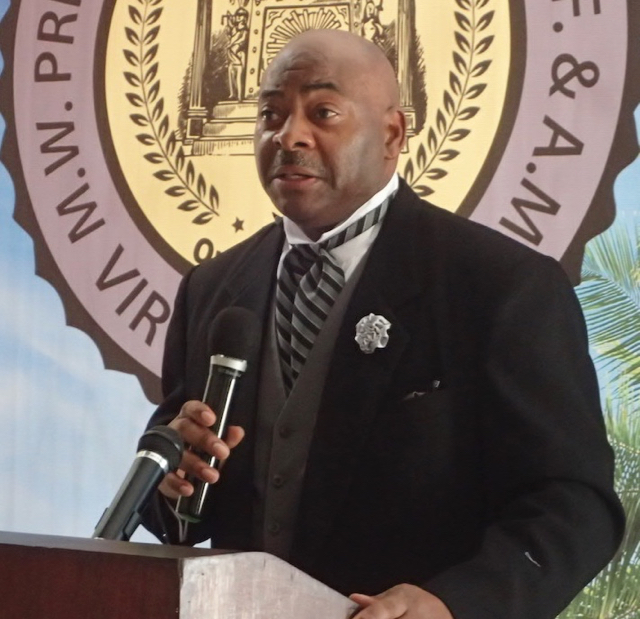 Guest speaker Sen. Novelle Francis, Jr., talked about Virgin Islands history and its freedom fighters. He said that "our humanity transcends race and culture," especially now, while the "nation is in turmoil."
He also spoke about the importance of serving the community, especially youth.
"Young people are not learning because we adults are not setting good examples," he said.
According to H. Hannibal O'Bryan, junior warden of the Kemet Lodge on St. Croix, there are about 40 Freemasons in the territory and 60 to 70 members of the Order of the Eastern Star, the women's affiliate organization.
Alvin K. Wilkins, the most worshipful grand master or chief executive officer, from Bowie Maryland, said community service is the purpose of the organization, along with "building character and practicing charity." Wilkins said his most important function is governance with a board of directors. He said member should "lead by example."
In the future, the Prince Hall lodge plans to build community partnerships with the governor, the Legislature and others, Wilkins said. Already, Masons on St. Thomas have adopted several schools.
To join a lodge, prospects must be voted on by the membership after a background check, said Joy Petersen, grand secretary.
"You've go to ask one, to be one," O'Bryan put it, adding that new members are not solicited.
Freemasons believe in God, although the organization is non-denominational. They are not political and do not endorse candidates.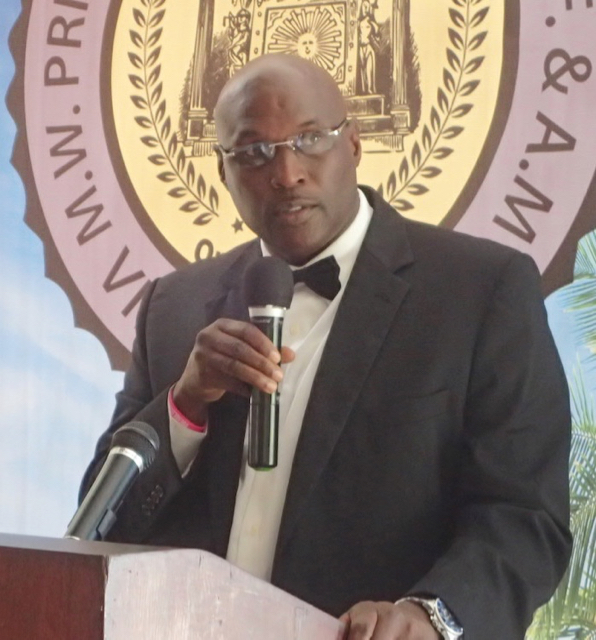 Rosemary Gardner of Kenner, Louisiana, traveled with a group of almost 100 men and women representing Masons and Eastern Star members from Louisiana. She said it was her first trip to the island but that she plans to return to St. Croix.
"I love it. The people are nice to us. It being my first time, I'm very excited. I'm coming back – we're all coming back," Gardner said.
More than 200 of the visitors stayed at Carambola, where the luncheon and other activities took place. A few others were housed in villas and condos nearby.
Other events earlier in the week included fundraisers, including a golf tournament to benefit My Brother's Workshop, the Prince Hall Foundation and other charities. Another fundraiser crowned a queen from Bahrain based on the money raised for charity by the lodges.
The Freemasons and Eastern Star members held separate grand session meetings and a dinner/dance was held Saturday night. On Saturday and Sunday groups were taken on island and shopping tours.
The V.I. Department of Tourism donated gift bags and arranged transportation to and from the airport.
Petersen said meetings have been scheduled twice a year in the territory. The next grand session will be held on St. Thomas in May.
"We are hoping to grow and expand and bring in different people," she said.
Prince Hall, for whom the V.I. lodge was named, was an abolitionist and leader of the Black community in Boston. Born sometime in 1735, he died Dec. 7, 1807 after being initiated into Masonry with 14 other free colored men in 1775. He formed the African Grand Lodge of North American in 1784 and served as its grand master until his death.