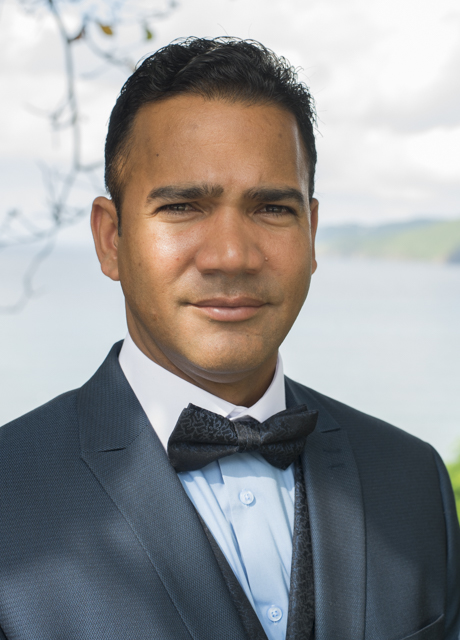 The University of the Virgin Islands welcomes Wilberto Ramos into its family as the new athletic director. Ramos served as athletic director for seven years at Talladega College in Alabama, where he also served as head baseball coach. He is enthusiastic about the new direction that his life and career have taken.
"I'm so happy to be on this scenic island and working at such a beautiful university," said Ramos. "This is an exciting opportunity. I look forward to building on the vision of the university administration, which is to provide UVI students with the highest quality athletic experience while at the same time boosting enrollment."
Originally from Puerto Rico, he has experience working in both the National Association of Intercollegiate Athletics (NAIA) league and the National Collegiate Athletic Association (NCAA) Division II. He holds a Bachelor of Arts in Spanish and History from Missouri Southern State University, and he is completing a Master of Science in Athletic Administration/Coaching from Concordia University. Prior to becoming athletic director at Talladega College, he coached at Missouri Southern State University and at Labette Community College in Kansas. His employment at UVI started on Oct. 3.
"I thank those in the Athletics Department for their commitment over the past year as we searched for the director," said Camille McKayle, provost and vice president of academic affairs. "In particular, I thank Coach Myron Brown, who assumed the role of interim director this summer, and Ms. Donna Williams Andrews for making sure that the Athletics Department continued to serve our students."
Ramos said that his primary goal as UVI's new athletic director will be to increase participation in varsity sports and to create an intramural program. His initial plan is to increase the number of varsity sports by 300 percent and he has already proposed adding volleyball, women's soccer and softball to UVI's roster of teams. Subsequently, he would like to add baseball, tennis and golf.
"My personal vision is to serve the community," said Ramos. "I want to use UVI athletics as a powerful recruitment tool – locally, nationally and globally. I also see it as an effective retention tool. We will have to bring in new coaches, but improving the athletic department will definitely boost the university's overall enrollment."
Ramos also hopes to be able to tweak the Wellness Center to make it a little more student friendly. He thinks, for example, that CrossFit-style fitness classes – which incorporate a bit of competition – might be a little more attractive to non-athlete students than a room-full of cardio and weight machines. He also believes that by increasing game-oriented activities on campus, more students will be inspired to became physically active, and has thus already proposed volleyball tournaments on both campuses.
"The Athletics Program at UVI is bursting with potential," said Ramos. "I feel very fortunate to have received this extraordinary opportunity."