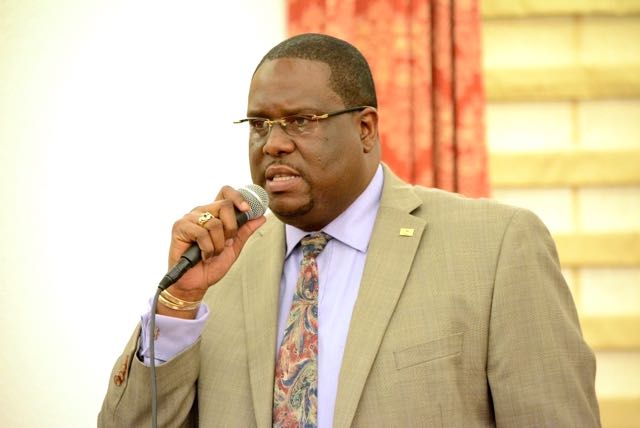 The structure of V.I. government will change, moving toward a unitary elections board and a more unitary administration of the Supreme Court and Superior Court, if bills approved by the full Senate Wednesday become law.
Currently the territory has two elected boards of elections, responsible for setting policy and certifying elections in their own districts, and an entity comprised of members of both boards called the Joint Boards of Elections to vote on matters of territorial import. This structure has led to differing policies and decisions in each district, creating controversy in recent elections.
Under the legislation proposed by Sen. Kenneth Gittens that was approved Wednesday, there will be a single board of elections with 14 members; seven from each V.I. district. [31-0267]
The changes were controversial and the bill passed by an 8-7 vote.
"It appears to me that in our fear of offending people, we feel from time to time to want to throw out the baby with the bathwater," Senate President Neville James said in opposition to the bill.
"The notion that changing structure will guarantee the change that we're looking for to me is unfounded and we need to be very careful when we make drastic changes as it relates to government and certain agencies," he said.
Gittens argued the current system is dysfunctional, leading to voter distrust and frustration.
"We have three separate policies, apparently, to adhere to," Gittens said. "One in the St. Croix district, one in the St. Thomas/St. John district and then you have the joint board decision. So which is it going to be? We're one Virgin Islands. We need to unify this process and get it done."
Sen. Myron Jackson and several others spoke to "the issues of personalities" within the board. Sen. Janette Millin Young said, "I too believe that it is an issue of personalities. And so we have to work as a community to get people, encourage people, to get the courage to run, who you believe can do a good job. But I don't think that this is the route to go." Jackson and Sen. Tregenza Roach both had issues with the bill, with Roach pointing to the question of what to do if there is a tie vote with a board with an even number of members.
Voting for the unified board bill were Gittens, Sens. Marvin Blyden, Jean Forde, Novelle Francis Jr., Justin Harrigan, Nereida Rivera-O'Reilly, Sammuel Sanes and Kurt Vialet. Voting no were Jackson, James, Roach, Millin Young, Sens. Clifford Graham, Almando "Rocky" Liburd and Positive Nelson,
The legislation to unify the court system, proposed by Rivera-O'Reilly and Gittens, would keep the court's judicial operations separate but join them administratively. Bill 31-0255 creates a judicial administration office headed by the chief justice of the Supreme Court, who is responsible for setting policies, preparing annual budgets and reports, jury management, records and overseeing management of court facilities. It also creates an advisory committee of the chief justice, two Superior Court judges, a magistrate judge and two associate judges to guide the judicial administrator.
In past hearings on this question, Superior Court judges have vehemently opposed the changes, while Supreme Court justices, the V.I. Bar Association and legal organizations have favored it.
Senators were largely in favor.
"This bill speaks to the unification of the judicial system and, once more, I favor unification," Forde said. "It doesn't take away any of their duties. It doesn't change any of their responsibilities. What it does is unify administrative control. It brings uniformity to pay scales for example," he said.
Blyden agreed, saying it "will help streamline operations and make it more efficient."
Rivera-O'Reilly said the bill may help address the recent conflict over Gov. Kenneth Mapp replacing Superior Court Judge Michael Dunston with Superior Court Judge Harold Willocks in the role of presiding judge. Dunston has sued, arguing Mapp lacks the legal authority to do so. Efficiency also was a concern for her.
"Tradition is not an excuse to perpetuate waste," she said. "It is broken. Look at the conditions at the Superior Court. They can't even fix their roof," she said. Rivera-O'Reilly also spoke about extremely long delays in cases coming to trial and said she hoped a reorganization may help some of these problems.
James said that both Dunston and Willocks said on the record they do not support the unification bill, "because it is not unification. This is judicial reform."
Rather than a legislative act, "we need a constitution," James said. He also argued the change will mean some will lose their jobs.
Senators approved an amendment from Rivera-O'Reilly that said the bill cannot be construed as authority for the governor to remove any judge or magistrate during their term of office.
James argued this amendment "exemplifies that the bill should be held pending court, because it indicates what the governor did was fine then," and so the court should give its ruling without the Legislature potentially affecting that ruling.
Rivera-O'Reilly said the bill comes after Dunston's court case was initiated and does not affect the state of the law at the time it was filed.
Voting for the bill were Blyden, Forde, Francis, Gittens, Graham, Harrigan, Liburd, Rivera-O'Reilly, Sanes and Vialet. Voting no were Jackson, James, Nelson, Roach and Millin Young.