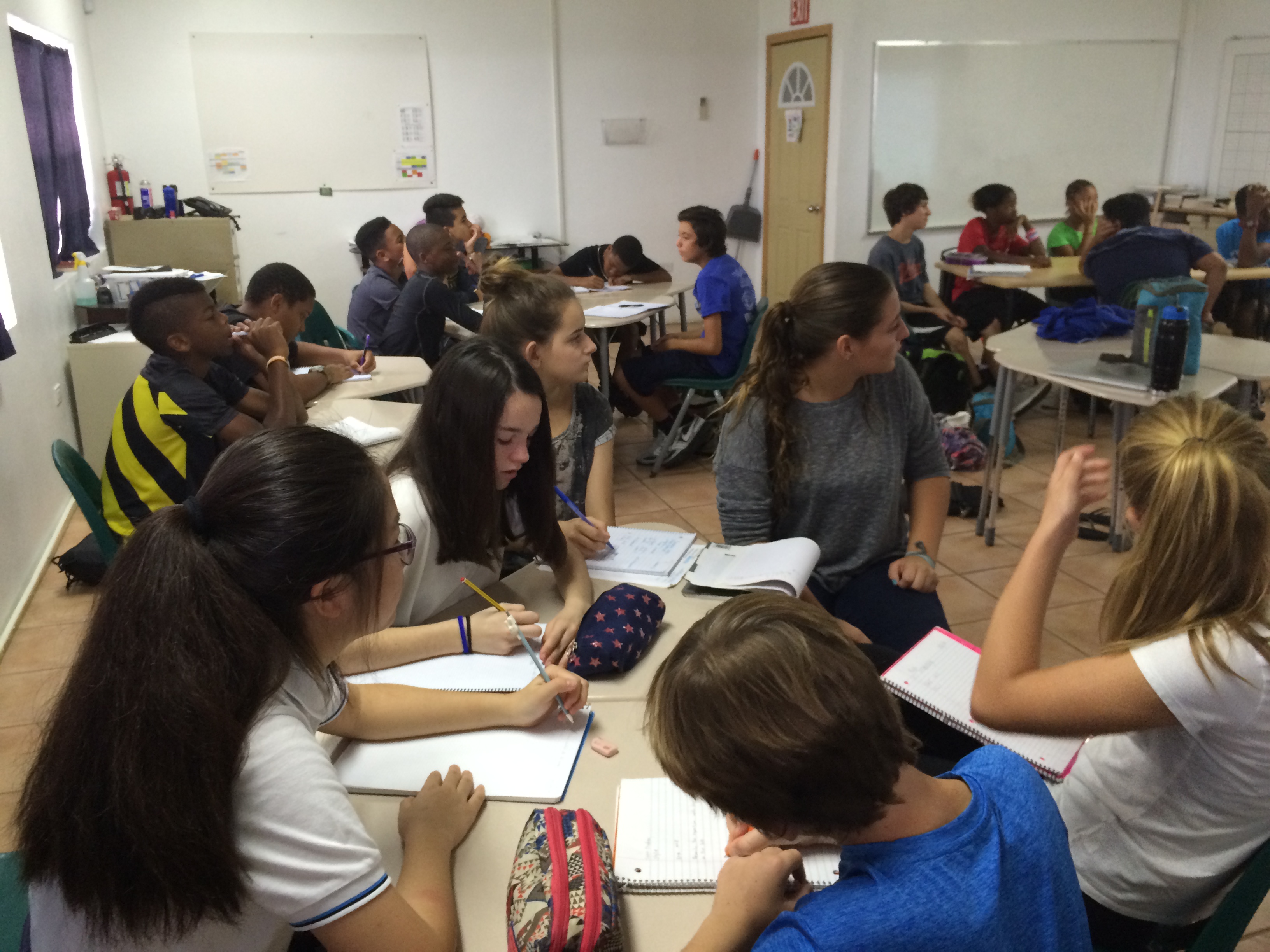 Since the advancement of technology and innovation, the world has become a lot smaller, and some may even argue it has made the world flat. Social media has made it easier for people to connect with those from distant parts of the world that hold different social, political and religious views.
Now that the world is smaller that means more doors are opening for people to work abroad. More importantly, this has opened up an opportunity for parents to raise their children wherever their careers may take them. Their children have the great fortune of being fully immersed in a different culture and lifestyle, and they are able to be fluent in more than one language.
Where does that leave the other children whose parents are not able to provide this type of full immersion experience? Fortunately, at Peter Gruber International Academy (PGIA), global education is woven into the daily curriculum. For starters, the school is a certified International Baccalaureate (IB) school, and its teachers either come from other IB schools around the world or have experience teaching abroad. PGIA has joined other IB schools around the world that build global citizens and life-long learners.
The IB curriculum offers a venue for children to think critically, analyze, make connections and assess the world around them in each academic subject that they are studying. The school has placed in its curriculum an "end session" program where students are able to fully immerse themselves for three weeks in a subject, whether it is the study of endangered species, humanitarian relief, mathematics, robotics, engineering, economics, literature, cultural studies, science, technology, the arts or something else.
Many of these end sessions take place abroad where students go into the field working along side experts in the subject that they are studying. Students are given the opportunity to apply what they have learned in school to real life situations. With the support of parents, staff, students and the local community, the school has been able to raise funds each year to send students and teachers to every continent with the exceptions of Antarctica and Australia.
Since the introduction of the IB program, Peter Gruber International Academy has stayed true to its mission in building globally-minded students. As stated by global education experts K. Tye and B. Tye, "Global education involves perspective taking — seeing things through the eyes and minds of others — and it means the realization that while individuals and groups may view life differently, they also have common needs and wants."
Currently, the PGIA is hosting a student exchange program with 13 students and one teacher from The Eurocolegio Casvi School just outside of Madrid, Spain. These students are in their third week of school and have transitioned well into St. Thomas island life. Each day Madrid students are conversing with other students, working diligently to improve their everyday conversational English, sharing their experiences, seeing their commonalities and differences, and enjoying weekly island excursions with their local host families.