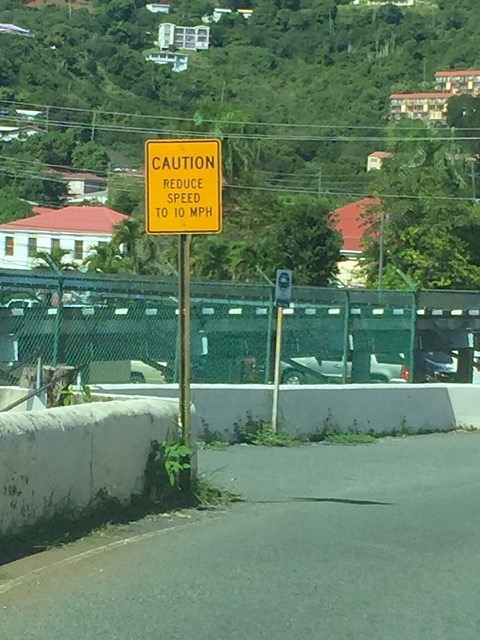 The V.I. Police Department on Wednesday warned motorists that officers will be keeping an especially close eye on Beltjen Road, and will strictly enforce the speed limit and other traffic laws.
In a news release by VIPD media specialist Sakeeda Freeman, the department reminded drivers speed must be reduced to 10 mph on Beltjen Road, and all vehicles must come to a complete stop at all red lights and stop signs.
Speeding is not only against the law, the news release said, but also wastes gas and incurs risks.
"It can hurt you and the drivers around you," the statement read. "Speeding and reckless driving is unsafe and causes far too many avoidable tragedies in our territory."
"We encourage our community to stay within the speed limit and join us in helping to keep our roads safe for motorists, passengers and pedestrians alike," the statement said. "Anyone found violating the speed limits and traffic laws will be issued a citation, as VIPD will pay close attention to reckless driving and speeding along Beltjen Road."