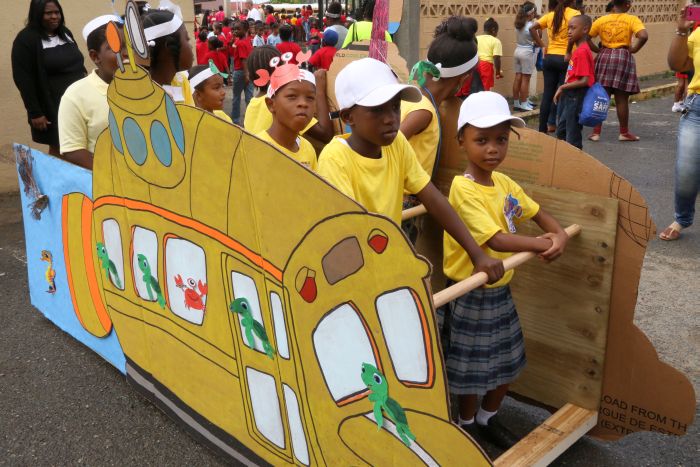 Hundreds of St. Thomas students marched from the Emile Griffith Ballpark to the Addelita Cancryn Junior High School field on Friday in celebration of "Week of the Young Child," a national campaign that highlights the needs of young children and recognizes the importance of early childhood education programs.
While Friday's parade was organized by the St. Thomas-St. John School District and the Office of the Insular Superintendent, schools across the island have also spent the week putting on celebratory activities, programs and assemblies. At Lockhart Elementary School, for example, Thursday's lunchtime assembly featured performances from three groups of students recently honored by the organization Students Against Violence Everywhere (SAVE) for their ongoing efforts to promote peaceful behavior on campus.
The resource program was started at Lockhart by JoAnne Saunders, a Lockhart paraprofessional and former case worker who started her efforts in 2003, while working at the former Evelyn Marcelli Elementary School.
"At the time, Marcelli had written art out of its curriculum, and you could see the impact that it had on the students," Saunders said in an interview this week with the Source. "And that's when this all started. I brought the idea to the principal, she was on board and we started meeting."
Now at Lockhart, Saunders receives a small grant from the Community Foundation of the Virgin Islands to purchase the resources she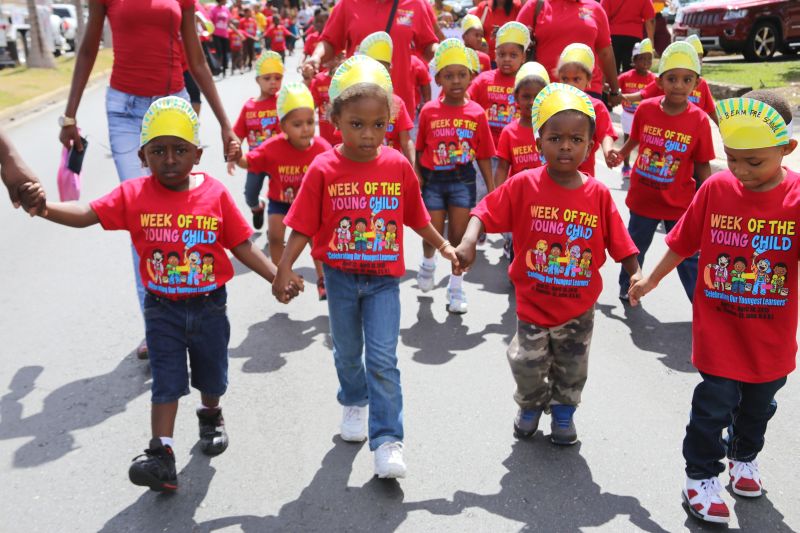 needs to engage the students in everything from block building to acting. Three student groups are involved in the process: the "early birds," who meet as early as 6:30 a.m., the "recess club," and the "performing artists in action," who compose peaceful poems, chants and skits that students use around campus to solve conflicts.
"If we can get to the children at an early age, we can save them," Saunders said when asked about her inspiration in starting the club.
Working stateside as a case worker, Saunders said she understands some of the issues young children face and the need for healthy outlets in which they can channel their anger.
Many times, Saunders said she will see a group of students fighting and bring them together for a project. Using building blocks to construct a model playground, for example, the students will become so involved in finishing the task that they will forget about their conflict and by the end, will be on their way to becoming friends again.
"It takes a lot of work, everything won't be resolved in one day," Saunders said. "But then, you'll be walking down a hallway and see two students arguing and another group jumping in to help them resolve it, and you know that they're understanding and that all the effort is worth it."
Lockhart's efforts fit into this year's Week of the Young Child theme, which puts the focus on the nation's "youngest learners." The campaign is sponsored each year by the National Association for the Education of Young Children.